What RAG needs to be raising awareness of is itself if it wants students to donate
648 total views
RAG societies, or raising and giving, collect money for a number of good causes and that has always got to be good thing. It's a point no one can argue with. The work done by the RAG committee and the support the rest of the University gives is inherently brilliant.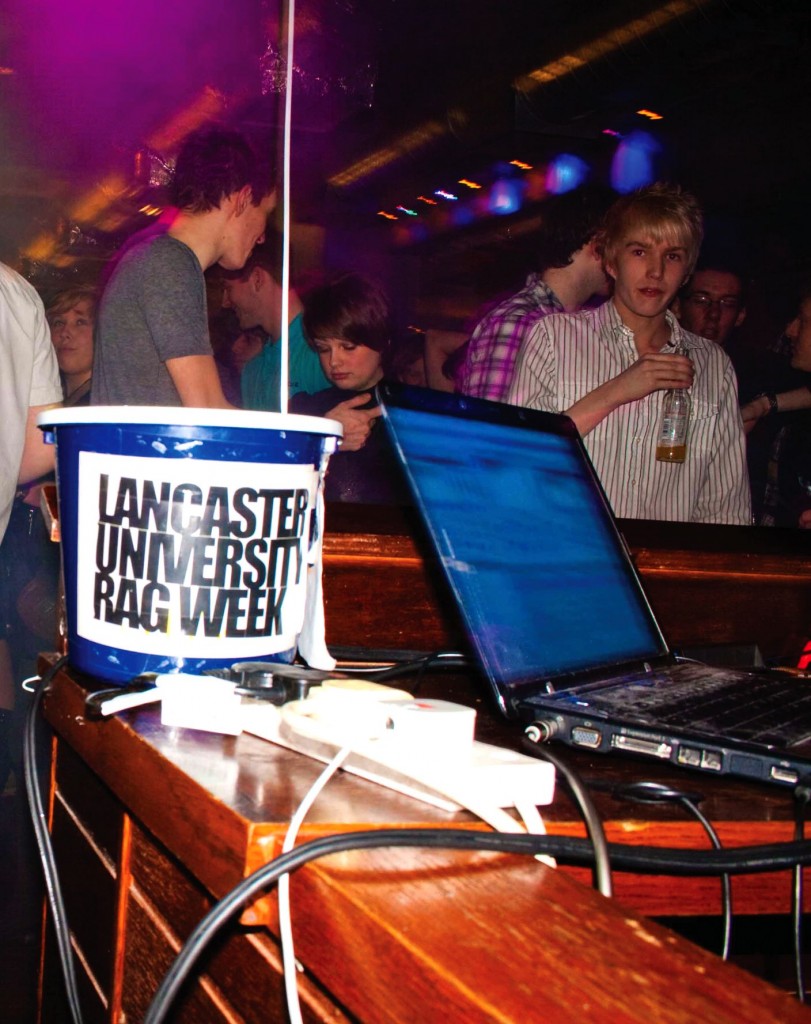 It would however, be even better if I knew how to show my support and get involved. This year I didn't know what is going on for RAG Week or give support and I don't think I am alone in this. There have been messages on Facebook but other than that not much hype has been created about what is going on during RAG Week. It hardly compares to hype that surrounds the much awaited Extravs in the summer. Indeed with Extravs all the events and activities are discussed and known by the majority of campus months in advance. But to find the date of RAG Week requires serious digging, let alone what went on. I wouldn't be surprised if much of the student body did not know that it went on at all.
Last year we only raised £3,500, which sounds like a lot of money. It is a whole years worth of tuition fees at the moment after all. But when you compare this to our rivals the University of York who raised an amazing £25,000, it is pitiful. Even the University of Cumbria raised more then us, with at total last year of £4,200, not quite to York's standards but still more than us which frankly is embarrassing. Obviously, yes, every little helps as Tesco says but couldn't we be doing a little bit better than that. Why is York so much better than us at raising money for charity? Do the students of Lancaster just not care or should RAG Week be more interesting to get more students involved and parting with their cash?
It seems that the majority of money for RAG week comes from the sale of the RAG bands that give wearers discounts in many clubs, bars, shops and restaurants in Lancaster. This is great and probably saves us penny-pinching students some cash but it is hardly thrilling, fun and exciting. It hardly creates a buzz across campus. Other activities included a bake sale, classic Carleton night out and bag packing in Sainsbury's. None of these particularly catch my attention, I am on a diet, I hate the Carleton and even if and I am perfectly capable of packing my own shopping, thanks.
The lack of exciting events to persuade students to give to charity whilst having a bit of fun is shown up even when it gets thrown again into contrast, yet again, with our rivals York.
At the University of York RAG Week they have events such as a fashion show, some of the students are sponsored to hitchhike to Amsterdam, and they put on a James Bond style casino night. All of these events sound interesting, all of these events would persuade me, at least, to come along and either spend my money or get involved raising it. So why can't we do something just as exciting at Lancaster?
Giving to charity shouldn't be something that we should have to persuade someone to do, you might say. Charity should come from the goodness of one's heart and shouldn't be commoditisied through fashion shows and exciting events and parties. But the whole idea of RAG Week is to make raising money for charity more fun and hopefully by doing so raising even more money.
At the time of writing the total profit of this years RAG week is unknown and hopefully we will raise more than last year and more than our rivals, but at the moment I'm not holding out much hope.