Handley elected into second term
668 total views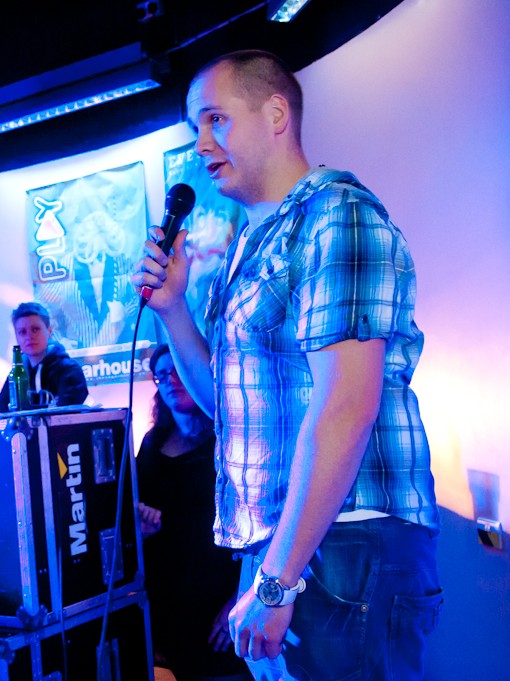 Marc Handley said he was always confident of a victory in the election for the new role of Vice President (Activties), despite the position being the most contested of all.
"I was always quite confident of how it was going to go, but I was also very aware of just how close it was going to be. I just want to say a massive thank you to the guys for running, to give an awesome campaign, but I do believe the best guy won."
He continued: "To be honest, I couldn't have done anything more. The way that I was thinking of it was someone was trying to take my job off me, and I'd do anything possible to stop that."
The contest was a close one, with three rounds of voting. Dean Crabb and RON were re-allocated after the first stage, with Ben Holden following suit in the second. In the final round, Handley saw off Matthew Neve with a 249 vote margin. "It was quite close overall, but I did win every round," Handley observed.
Neve plays alongside Handley with the Lancaster Bombers American Football team, which demands the question of whether the results will affect their relationship on the pitch.
"I don't think so," Handley responded. "Matt's a great guy, we've had a few words already after the results and things like that. It won't be a problem. It's just a case now of moving forward and making sure that everyone else is ready for when they start, because I certainly will be."
Handley was the only candidate standing for election while holding an FTO position. "Obviously the difficult point for me was doing a full time job and campaigning," Handley said. "Luckily, I just about managed it. I've been pulling 18 hour days for the past three weeks. It's nearly killed me, I've got fluid on my knee, I'm limping, I've got a play off game on Sunday with the Bombers… but I'd do it again in a heartbeat."
Is he happy with the new FTO team? "Really happy. As far as I can see, it is the dream team. We've now just got to go out there and prove it. There's no point in having the best people voted in there if they don't do their jobs – myself included."