George Wyatt: A look back on the season
568 total views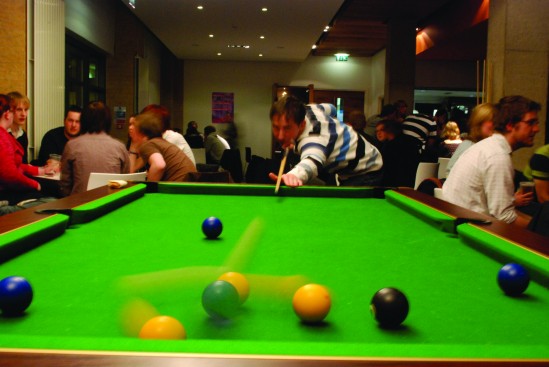 The most closely contested George Wyatt in years sees Bowland triumph by just two points over bitter rivals Lonsdale. However, it was Pendle who picked up the most individual league titles by winning both the Women's Darts league and the Dominoes league. Bowland and Lonsdale picked up just one league each, the Women's Pool and Men's A Pool respectively. Fylde picked up the Men's B Pool title whilst Graduate picked up the Men's Darts by just one point.
Men's A Pool
Lonsdale lived up to their tag as favourites in style, winning by a 13 point margin over Graduate, who were champions last year. With only four weeks left to play, there was all still to play for; however, a devastating 7-2 loss away at Cartmel for Graduate put Lonsdale back in pole position. A controversial forfeit (9-0 loss) against County saw the league all but over. With the forfeited game still in the balance, Lonsdale needed a 7-2 win on the final night of the season to put the result beyond doubt. They convincingly outplayed Furness, winning 8-1 to pick up the league title. Cartmel finished third ahead of Bowland in fourth.
Men's B Pool
Heading into the final night of the season there were two teams still in the hunt for the title; Fylde and Lonsdale. Lonsdale, three points behind, knew they needed a big win or a Fylde loss to stand any chance of winning the league. Fylde held their nerve to nullify the threat of Grizedale and pick up a 5-4 win, meaning Lonsdale would need an 8-1 win just to tie the league. Lonsdale fought valiantly against Furness but could only muster a 6-3 win. Fylde won the league with 107 points to Lonsdale's 105. Cartmel finished in a respectable third place, edging out Bowland in fourth.
Men's Darts
With just two games of the season left to play, Graduate had all but assured the league title, barring a most unlikely comeback from Lonsdale, Pendle or Bowland. However, Graduate were not as convincing in their final two league games of the season as they would have liked, only picking up 5-4 wins over Furness and Fylde respectively. As Bowland and Pendle's efforts faded away, Lonsdale fought on. Lonsdale picked up a much needed 8-1 win away at County, as Graduate, picked up a 5-4 win to all but tie up the league. Lonsdale needed a 9-0 win to tie the league and force a playoff; Graduate watched on anxiously, as Lonsdale reached 6-0, before they lost their first game and ultimately the league. Lonsdale won 8-1, but missed out on the league by just one point.
Women's Darts
The previous season saw a tie at the top of the league, with Bowland winning the resulting playoff 6-1. The same two teams were challenging at the top again, with Pendle seeking revenge for their playoff loss. Cartmel, 3rd, and County, in 4th, were the only two teams to be near them at any point, but Bowland and Pendle were in a different league. Pendle seemed to be the stronger team throughout the season, with only one loss compared to Bowland's four. Bowland's 4-3 win away at Pendle with two weeks to play was not enough the prise the title away from Pendle's grasp. Pendle hung on and won the league by eight points, 108 to Bowland's 100.
Women's Pool
Once again, there were two teams in contention for the title coming towards the final weeks of the season; last year's winners, Bowland, and last year's runners-up, Lonsdale. Cartmel battled strongly to pick up third spot ahead of Furness and, if it wasn't for losses against the big two, they might have challenged for the title. Both Lonsdale and Bowland only lost two games all season. Ultimately, the deciding factor in the league was that Lonsdale's two losses were to their title rivals Bowland. Lonsdale picked up more big wins throughout the season than Bowland did, but it was Bowland's 7-2 home win and 5-4 away win that decided the league.
Dominoes
This league is not to be underestimated. Dominoes is one of the most keenly anticipated and hotly contested of the six leagues. The title was decided in a thrilling final night. Bowland knew that a win would see them win the league with Grizedale and Pendle left in their wake. However, bottom of the league Cartmel stood firm for only their fourth win (2-1) of the year to prevent Bowland picking up the title. Elsewhere, Grizedale picked up a 3-0 win versus Fylde and Pendle won 2-1. Pendle picked up the title, with Grizedale in second and Bowland slumping from title favourites to third place finishers in an extraordinary night of Dominoes action.