Lancaster Women's Rugby Union in eight try victory
542 total views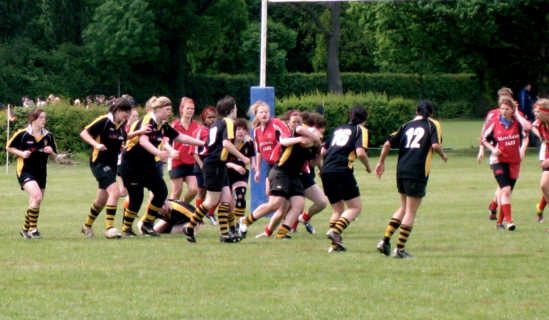 Lancaster's Rugby Union women's firsts defeated York with a crushing eight try victory, in stark contrast to the performance of their male counterparts the day before.
A dominating first half performance with some fantastic attacking rugby led to six tries and the complete destruction of the York defence. Whilst York's defence improved marginally in the second half, there was nothing they could do to stop the inevitable Lancaster victory.  
At the start of the game, both teams looked fairly equal with the York attack looking threatening and forcing a try saving tackle just short of the Lancaster try line. Some great attacking play led to the first try; Amanda Spencer took advantage of a stretched defence and some good offloading to open the scoring.
From this moment onwards, a rampant Lancaster turned up the tempo with tries from Ellie Sutherland and a brace from the inspirational Alex Simpson, whose unstoppable breaks down the left and right wings left the York tacklers in absolute disarray. Captain Robyn Smyth added to the score in the second half after another successful attack down the right wing.
The undisputable try of the game came however from full back Catherine Jones. A clearance kick was chased by centre Alex Simpson who managed to get boot to ball. This attack from nothing then found the hands of Jones in support who crossed over the seal a much deserved victory for the fantastic Lancaster side. Not only had they proven their superiority in attack but their defence held up for the full 80 minutes ensuring York's effort remained pointless.