Everything goes swimmingly for Lancaster Women in Water Polo
513 total views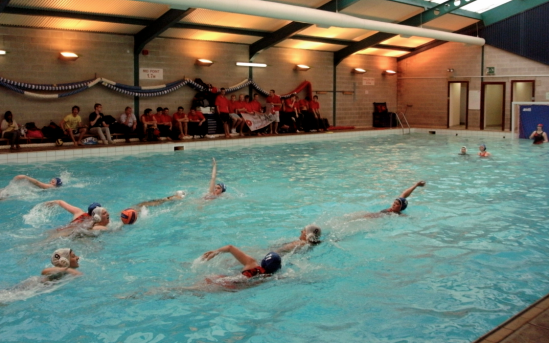 Lancaster's women eased to victory in a Water Polo match in which they dominated from the start to win 12-1.
The Red Rose pressed from the start, and had opened the scoring almost immediately. This was then followed up within minutes by Simone Anderson to give Lancaster a quickfire double. York could have negated this but for Liz Foster's stunning save from Jodie Wilkes' shot, with the ball tipped over the bar.
There was time for two more goals in the first quarter with Anderson picking out Suzi Kern with a pinpoint pass in front of goal to leave Becky Williams, York's goalkeeper, unable to stop the resulting strike. Like previously, this was followed up almost immediately with a fourth goal for Lancaster.
Lancaster had been excellent in the first quarter, and kept it up throughout the second by continuing with their attacking mentality; Anderson found the goal to give Lancaster a fifth having been in acres of space. York pulled one back to cheers from the deflated supporters, but it would turn out to be nothing more than a consolation prize; reinforced by a Lancaster penalty that was duly converted by Becky Gannon. The second quarter ended with Lancaster extremely comfortable at 8-1.
The confidence of the Red Rose in the third quarter showed as the Lancaster ladies attempted some shots at large distances away from goal; a shot from Kern was almost taken from the centre of the pool, and went straight over the bar. This presumably provoked York as the match became visibly more heated as the White Rose struggled to make their way up the pool.
Some positives could be taken for York from Williams' great reaction save to a Lancaster penalty in the third quarter, as well as an excellent solo effort from Emily Huntingford late in the fourth quarter, who made her way down the pool in good time but was not supported by her deflated team mates.
As Lancaster made four substitutions it was obvious that the four points on offer would go to the Red Rose. A thoroughly deserved victory for a team that dominated from start to finish.