Rugby Men's thirds' results don't match teams' performances
542 total views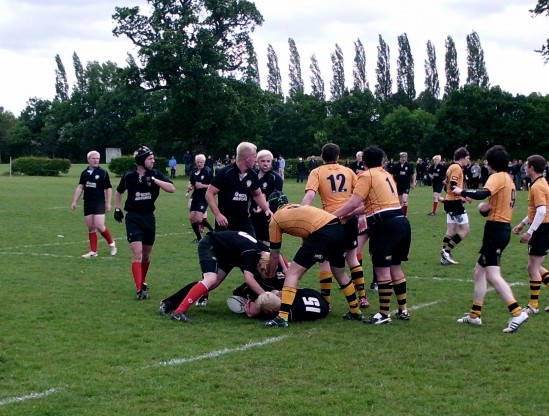 Lancaster started the game and were all over York in terms of position. They were ambitious with a cross-field kick and played a solid game. Their starting efforts were soon rewarded with a converted penalty.
What followed was a series of confident play from the away-side and the score-line progressed to 6-3 thanks to Liam Fitzpatrick. There was impressive scrumming and defensive practice from Lancaster despite York's best attempts to pick holes in it.
However, a breakaway try from York's number 10 changed things when he went over the line, just underneath the posts, and converted it. With Lancaster now tailing the home-side, they continued to defend well against what, at times, can only be described as a messy York line, especially from their number 11. But it was to be an unfair show of the Cat's true potential as York went over the line once more and converted to make the final score 17-6 to the home-side.
Anthony Coulson stated that: "There was some really good defence but the team lacked a cutting edge forward. Chris Webb delivered some solid tackling and a mention should also go out to Matt Barrett."
Dominic Watson: "It was a game of 2 halves. Our beloved 'turds' really did themselves proud today. It was a very emotional game – brought a tear to my eye." Literally.
Captain of Lancaster was Ed Harrison who praised his team for their tremendous effort: "It was a shame about the score but it was a great game overall. Steve Tagg and Harry Warsop were exceptional."
Team: Julian Jansen, Ed McConnell, James Halliwell, Geraint Mansfield, Jonathan Banks, Owen Williams, Connor Kirkpatrick, Steve Tagg, Liam Fitzpatrick, Harry Warsop, Matt Christian, Ed Harrison (C), Matt Barrett, Hywel Evans, Tom Watson, Chris Webb, Jon Lanford, James Day, Gwinnett Bompas and Sachin Patel.