A more casual affair
496 total views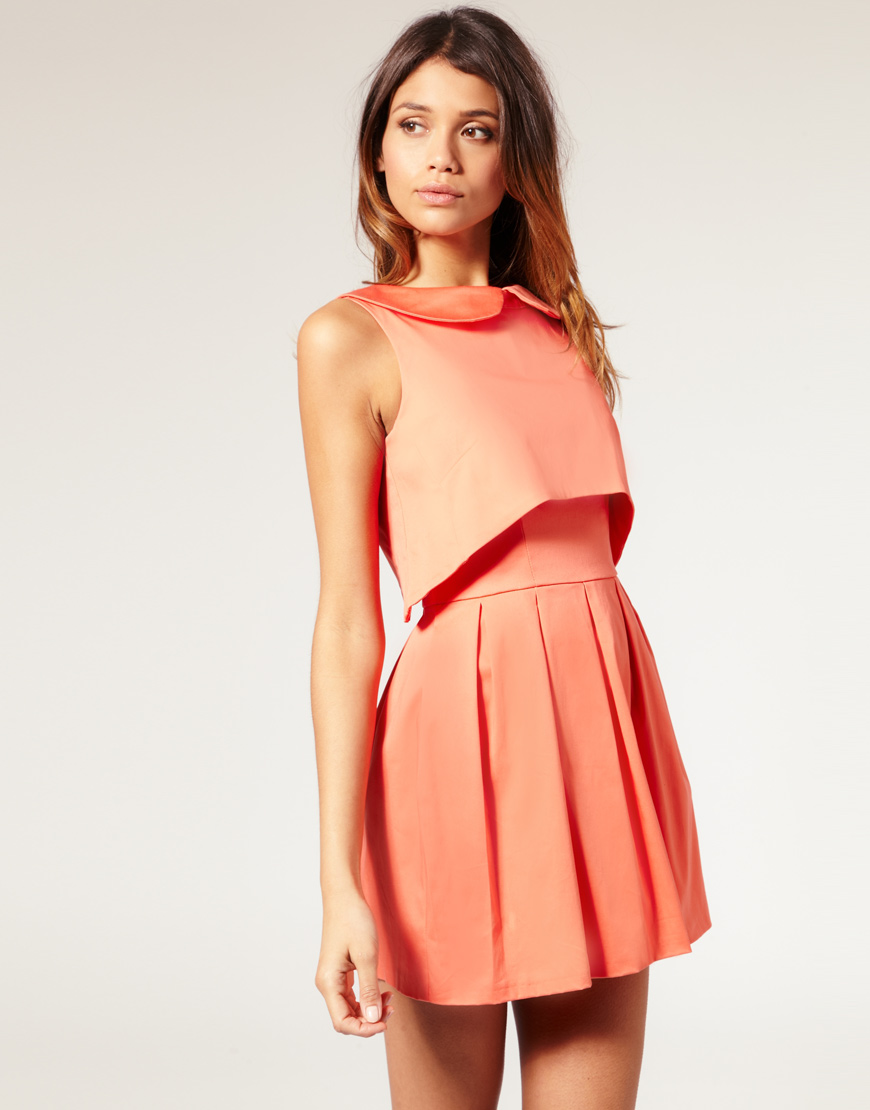 With tickets on sale and a stellar line-up announced, all eyes are looking towards Grad Ball as one of the most fashionable events on the university calendar. Whether you're graduating or not, the ball is a great excuse to get dolled up to celebrate the end of exams and for those of us leaving Lancaster behind next year to say a fond farewell to what have hopefully been a great three years.
Now, down to the fashion.  The official dress code is somewhere between smart and "it's your Grad Ball dress how you like"; so there's a lot of ground to cover.  Let's start on the smart/casual side of things, after all you might not fancy dusting your ball gown off just to trek to the Great Hall, get drunk and slop a pancake down the front of it. A great element for the less formal summer ball dress picks up on neckline detail.  The choice of neckline often depends on how much chest you want to show, but when opting against a ball gown, a plunging neckline will make you look decidedly underdressed. A high neckline with bib or collar detail will give the dress character and, at the end of the day, you want to stand out and not fade into the background. Peter pan collars are a good choice for formal dressing as they have a structurally defined shape that is simple and elegant.  It has retro, geek-chic appeal and can add another dimension to your outfit by being in a contrast colour, perfect for matching your accessories too.
If you're looking to recycle a dress you've hardly worn instead of splashing out on a new frock, then collar dressing has its advantages too.  It is something you can add easily yourself either through accessorising or customising a dress with the right neckline. Bib necklaces can often be expensive, but if you manage to find a bargain they can transform a simple dress into a stunning outfit when put together.
Outside of collar dressing, there are some other details to consider in choosing your Grad Ball dress. Your choice of material is an important one; something unstructured like a jersey will leave you looking slouchy, whilst silks can hug you in all the wrong places. The high waist and pleat combination has proved popular all season and together they will take a dress out of the realm of office wear into the young and chic style.
If you're worried about looking too frumpy by not showing enough skin, then never fear; the back is the new boobs.  Look for a dress with cut-out back detail and flatter the more sophisticated of your attributes.
In a nutshell:
Collar dressing: for a more relaxed take on the Grad Ball dress, try a collared dress or adding your own with a statement bib necklace.
Play it like Pippa: the back is proving to be the sexiest part of the body this season; pick a dress that flatters it.