"A new dawn for sport at Lancaster"
559 total views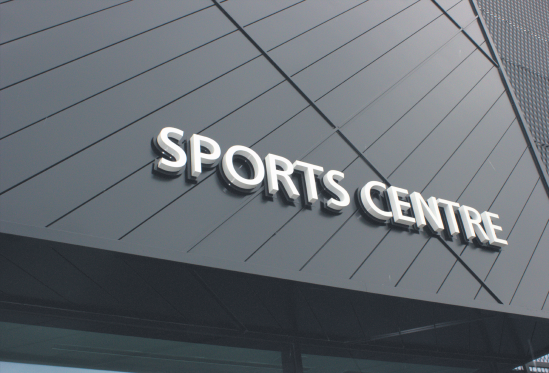 Lancaster University's state-of-the-art Sports Centre has opened its doors to the public. Costing £20m, the centre boasts a 25-metre swimming pool with a retractable floor for diving, a large sports hall, a comprehensive health and fitness suite, and sauna/steam rooms.
One of the outstanding features of the complex is a climbing wall and bouldering cave, whose build and design was developed with input from the University's Chancellor, and mountaineering legend, Sir Chris Bonington.
Head of Sport Kim Montgomery hailed the centre's opening as "the new dawn for sport at Lancaster." It is with particular excitement that the Sports Centre awaits Roses 2012, in which the complex will be utilised heavily. Montgomery believed that "Lancaster have a lot to show off to York."
The move to the new complex has not been without hitches, but Debbie Bell, Sports Centre Manager, was quick to praise her "absolutely fantastic" staff members who had "got stuck in from day one." During the transition, many staff members worked full-day shifts at the old Sports Centre, before starting a night shift at the new centre to get everything ready in time.
Along with the new Sports Centre, there has been an appointment of a Sports Development Officer, who begins their role in mid-August. The Officer will be in charge of officiating courses, liaising with national governing bodies for different sports, and working closely with LUSU Vice-President (Activities) Marc Handley, to ensure that students are getting the most out of the new facility.
Montgomery believes the biggest selling point of the centre was the "high standard of finish." She added that members would highly benefit from a new online system that will arrive in September. The system will allow members to book classes, courts and other activities in advance of their visit, resulting in shorter queues at the reception desk.
Whilst the Sports Centre is located on the main drive of Lancaster University, it is also open for the public to use. The management has made a conscious decision to limit public memberships to 300, and they have already seen a large number sign up for membership, particularly due to the recent closure of Lancaster's Total Fitness gymnasium.
After 10 days of opening, the Sports Centre reported to SCAN that just under 500 members had already signed up. The largest number, 175, had signed up for the Silver Membership, which offers cardio, weights and swimming.
Students wishing to try the new centre's facilities can find a free day pass advertisement in this edition of SCAN on page 16.