Colleges reject Furness Squires move
528 total views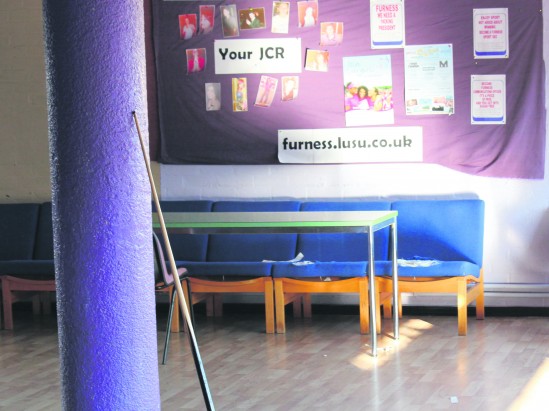 With the latest bar renovations taking place in Furness, the College's bar sports teams have been without a home venue for the 2011-12 season.
One of the solutions proposed by the College was to move all of their bar sports fixtures off campus to Squires Snooker Centre in the centre of Lancaster. Furness approached the George Wyatt Committee with this idea but it was rejected by a 15-12 vote, the main reason being that the move would ultimately dent the collegiate nature of inter-college sport.
Another stumbling point was the cost for on-campus students getting buses or taxis into town, despite the fact that Furness were willing to accommodate this issue by paying the travel costs for students.
The rejection by the Committee has meant that Furness will have to play their fixtures at other college bars. However, with Furness's bar renovations expected to last nearly 12 months, Male Sports Secretary Sam Walsh was displeaded with the decision, as some bars don't have space for two colleges playing on the same night.
"Fixtures will be disrupted big time. For example, pool is played on a Thursday evening with one team at home, and the other away. Now, one Furness team will play away on the Thursday as normal, with the other team having to play away another night of the week. This may change every week and will be a nightmare for captains and Sports Secretaries to plan. It'll just be a mess," he said.
Walsh also felt that the decision would put people off playing bar sports for Furness, which he feels could affect the overall success of a college which has a reputation for bar sports.
Fylde College's Darts Captain Chris Bell was one of the people who voted against the decision; and said that "people (members of the Committee) raised the point that by moving fixtures away from campus it takes a source of trade away from the college bars, and with many of the bars making very little income on certain evenings, it seems self defeating to move more events away from the college bars."
He also pointed out that Pendle College had to play their bar sports fixtures at other colleges and they didn't have any problems arranging and playing fixtures, and if anything fixtures would be more disrupted if they were played at Squires.
So as it stands, Furness will play their bar sports fixtures in various college bars and JCR's for the 2011-12 season. It has yet to be confirmed if this will continue for future seasons.