LUSU Living to renovate old YMCA building
576 total views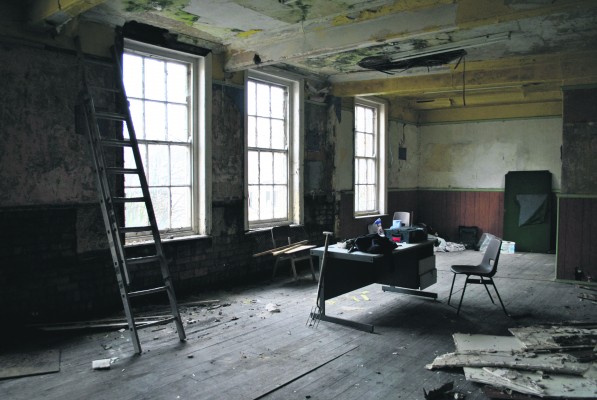 LUSU Living have unveiled their plans for a new housing development in town, which will provide accommodation for 35 students.
They have been collaborating with local developer Nick Hall, of Fred Hall & Son, on the project, which will see the old YMCA building located in the centre of town on China Street renovated into three, four, and five-bedroomed flats.
At the beginning of this academic year, some 200 new students were placed in off-campus accommodation due to oversubscription of the University for the second year in a row. Matthew Ward, manager of LUSU Living, recognises the growing demand for more student accommodation in Lancaster and sees the new complex as a way to expand the properties available.
"From LUSU's point of view, we've got houses, we've got some flats, but we want a bit more diversity in our portfolio, and to have something like this in such a great location with additional facilities really adds to what we are already providing," he said.
Nick Hall told SCAN that the project is currently awaiting planning permission; if all goes well, the renovation should begin at the end of this month with an aim of being completed by September 2012.
The building itself was one of the first purpose-built YMCAs in the country, and for the past ten years it has stood completely empty. Hall will be working with a team of 25 builders, turning the four floor complex into nine purpose-built flats, each with two toilets and showers along with a kitchen area and living space.
Hall described the renovation as his "biggest personal project at the moment," and wants to maintain the original vibe of the YMCA, turning the complex into a "community" where tenants will walk away thinking "what a great place to live."
Along with the flats, LUSU Living will also have a new office located on the ground floor of the building. Ward said that this will "give LUSU Living a presence in town as well […] providing great access to our service for tenants and prospective tenants, landlords and contractors."
The building will be environmentally friendly, with UV panels on the roof in order to generate electricity, plenty of internal insulation, and a recycling centre for tenants.
Ward commented that "the idea is that this will be a high quality development building on the outstanding nature of the original building, whilst providing LUSU members with access to top quality accommodation at an affordable rent within the city centre."
Ward estimates that the rent "will be in the region of £86 per week […] on a standard LUSU Lets lease of 45 weeks."