Meet the Captain: Ultimate Frisbee
493 total views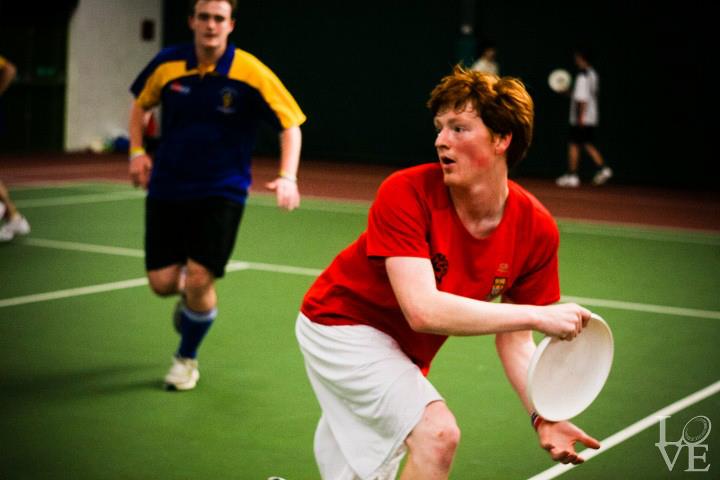 With national tournaments taking place in the next couple of weeks, SCAN speaks to Ultimate Frisbee Captain, Will Doole, regionals and his hopes for the year ahead.
Last year was a great one for the Lancaster Ultimate Frisbee team. What were your highlights as President and what do you hope to achieve this year as Captain?
Last year was one our most successful years to date. We had a great squad and managed to qualify for nationals in Mixed Indoors and Open Outdoors; our Mixed and Women's Outdoor teams go straight through to nationals because not all universities can field teams. We also finished the year on a high by white-washing York at Roses. This year our squad has grown in size and experience, only losing a few first team players from last season. As a result, there are great expectations; we hope to get Lancaster to all national tournaments and break into the top 20 nationally where possible.
The club is well known for recruiting a lot of new members during Freshers' Week? How successful was intake this year and how are they finding the sport?
Intake was the largest it has ever been in the three years that I've been here, we now have over 60 people registered with around 30 of those being fresher's, this is a lot of people to fit into one sports hall for training believe me!  It has been nice to see all the new players improving, enjoying the sport and returning to training week after week.
Why do you think so many people are interested in the sport?
Ultimate is essentially a fun and friendly sport which is built on fair play and the spirit of the game. It is fast and athletic but requires little kit or knowledge to get out there and play. People soon grasp the basics of the sport and then become hooked.
Ultimate Frisbee, in general, is also well known for being increasingly competitive with different tournaments being held most weekends. Which ones are you looking forward to most this year?
Over the next two weekends we will be travelling down to London and Wolverhampton to compete in the Open and Mixed Nationals, it has been a huge achievement for the club to get to these events and we're looking forward to testing ourselves against the best teams in the country. I personally am very much looking forward to the outdoor season next term, as we have such a fantastic squad, I know that we can get to nationals and compete with the best.
Finally, you have recently qualified for nationals in both the Indoor Open (6th) and Mixed (2nd) disciplines – what does this mean for the club and what were your highlights of the regional tournament?
Qualifying for these events is a huge deal to the club as it is what we train so hard for all year round, other universities in the northern region now see us as a quality team,  regularly qualifying for nationals, and fear playing us. The highlight of Open was beating Bangor 9-7 to take the sixth place, which was the last nationals spot. The victory was made all the sweeter as we had been at the losing end of this tie last year against Newcastle. Finishing seventh was a horrible feeling and I'm glad we didn't have to go through that again. Also, the best part of Mixed was beating Newcastle to take second place, a higher finish than we had dared hope for and Lancaster's highest ever finish at a regional's event. It will give us a high seeding at nationals next week where we can hopefully deliver the goods and compete for the top spot.