Collaboration plans received with caution
627 total views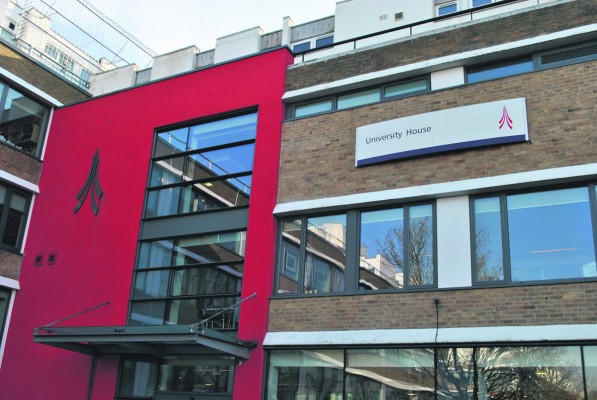 Lancaster University and the University of Liverpool's plans to collaborate have been met with mixed reviews after the publication of the most recent White Paper, outlining specific details of the proposed partnership.
LUSU President, George Gardiner welcomed the clarity of the most recent paper, but advised the University to be cautious when making collaborative decisions with Liverpool.
He told SCAN: "This second paper is an approach to Lancaster's strategic future that is much more welcome. It is incredibly sensible to evaluate where the University wishes to be in the future and a timeline that encourages wide involvement is definitely a step in the right direction.
"However, Student satisfaction and the quality of academic experience is something that the University should always keep at the forefront of decision making."
The process, established last summer after warnings of increased competition for research-funding and the increased globalization of Higher Education, persuaded Lancaster and Liverpool universities to consider working together in order to preserve their status as top academic institutions.
Last July the Joint Strategic Planning group, chaired by former Oxford Vice Chancellor, Professor Sir Colin Lucas, considered the issue, while Lancaster assured students and staff that these talks were only to discuss collaboration between the two bodies and would not result in a merger. Successful joint collaboration has already been established within the Medicine Department, Particle Physics and Social Sciences.
This White Paper, published on January 11th, adds a new layer to these discussions, highlighting the proposed plans for cooperation between the universities. The new paper suggests a "bottom-up approach" to joint developments, advocating a federal collaboration model where both institutions retain their separate identities and academic governance arrangements, whilst working together on research-led programmes.
This comes after concerns raised by LUSU over the previous Green Paper, published on September 19th, which lacked specific details, leaving them concerned about the impact of the collaboration on Lancaster's standard of teaching and student experience.
In an interview with SCAN this term, Gardiner echoed the Union's worries and spoke of his hope for the Planning Group to recognise the need for a more relaxed collaboration with Liverpool. He said: "The flexibility [of the collaboration] is absolutely important. Departments being able to proactively go out and seek partners from various different institutions that are appropriate is a positive thing."
With his arrival in January 2012, new Vice Chancellor, Professor Mark Smith looked to quell concerns surrounding the proposed collaborations. He told SCAN: "[the collaboration] is a very 'what if?' strategic discussion, not a nuts-and-bolts 'how do we save a little bit of money?' discussion."
This new paper looks to calm nerves across campus, proposing small-scale, dynamic collaborations between specific departments and concerning shared university aims. The report focuses on a united Graduate School, a joint global image and a combined Lancaster Liverpool Research Board and stresses the importance of preserving the "Lancaster brand".
Gardiner agreed with this new line taken by the Planning Group, telling SCAN: "Any sort of top down, almost merger style approach would threaten Lancaster's independence and the consequences of that would not sit well with many."
After the publication of the paper, Lancaster University issued a statement confirming the "potential partnership" discussed in the paper and announcing the formation of "three joint project groups on the themes of research, a graduate school and international activity to examine the benefits/drawbacks of further collaboration in each area."
The University issued a statement stating that further consultation is planned, in order to collect the views of staff, students, alumni and external partners about the proposed collaboration. The views of Faculty Policy and Resources Committees will be considered, along with those of the Trades Union and Students' Union. A timetable for these talks is also promised, allowing bodies like the Senate and Council to play a central role in discussions.
Gardiner commented that decisions will not be made without student's views being acknowledged, "LUSU will be ensuring that there is student participation at every possible level [of the decision-making process]" he said, "A formal submission will be made in summer, following engagement with reps and students as well as the Liverpool Guild of Students."
A decision on the collaborations will be reached by September 2012.