Social networks have too much status
480 total views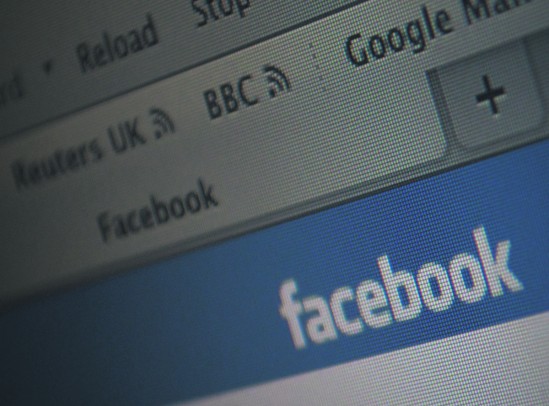 We all know social networking is an integral part of our daily lives nowadays; needless to say, in the past few years, the likes of Facebook and Twitter have skyrocketed their ways and become so concrete in contemporary society that employers will even opt to have do a little digging on their prospective employees, treating their social networking credentials as more of a character reference than their actual C.V. This is just one example of how seriously it's all taken today. But how literally should you take someone's social networking activity as a character reference? Is it a step too far to kick someone out of a country, based on a tweet?
Leigh Van Bryan posted on his Twitter account on 16 January that he was going to go and 'destroy America', in reference to himself and a friend, Emily Bunting, taking a trip there to get drunk and party. He had also tweeted on 3 January about 'diggin' Marilyn Monroe up', in which he was actually referencing Family Guy. The result: Van Bryan and Bunting were apprehended as soon as they touched down at Los Angeles International Airport and detained for twelve hours in separate holding cells, before being questioned, and then sent straight back home.
Whilst countries should take their national security seriously, especially after events like 9/11, surely this is taking it to a whole new level of seriousness. Of course people will argue that it was a stupid thing to post online; it's not really something that should just be bandied about without concern of repercussions, but clearly such a statement was not meant with malice or intent to actually destroy America. Detaining Van Bryan and Bunting and questioning them for five hours is a tad too harsh. The security at Los Angeles International Airport were accused of 'not having a sense of humour when it comes to potential risk' by Abta, a representative of British travel companies. That's fair enough, because national security is something that ought to be taken seriously. But when you start treating tourists like terrorists, you've got to ask yourself; does a stupid comment deserve an equally stupid reaction?
This isn't even the first time it's ever happened; in January 2010, Paul Chambers tweeted about blowing Robin Hood Airport in Doncaster 'sky high' because he was annoyed that it had been closed as he wanted to see his girlfriend. The tweet was reported with a threat level of 'non-credible', but Chambers was prosecuted, lost his job, and was fined around £3,000, a sum which Q.I. Quiz Master Stephen Fry kindly offered to pay. All of this, from a comment that was branded as foolish, posted as a joke for only close friends to see.
Has social networking reached such a high status that we should take everything we read on it literally? The number of frapes that fly around Facebook on a daily basis would definitely suggest otherwise. Personally, I seriously doubt any terrorist organisations would post plans on a public forum, so why detain two people over what can only be described as a careless and rather idiotic comment? As Van Bryan said upon returning to Britain, 'it's just so ridiculous it's almost funny'.