"No lights, no netball, no fair!"
561 total views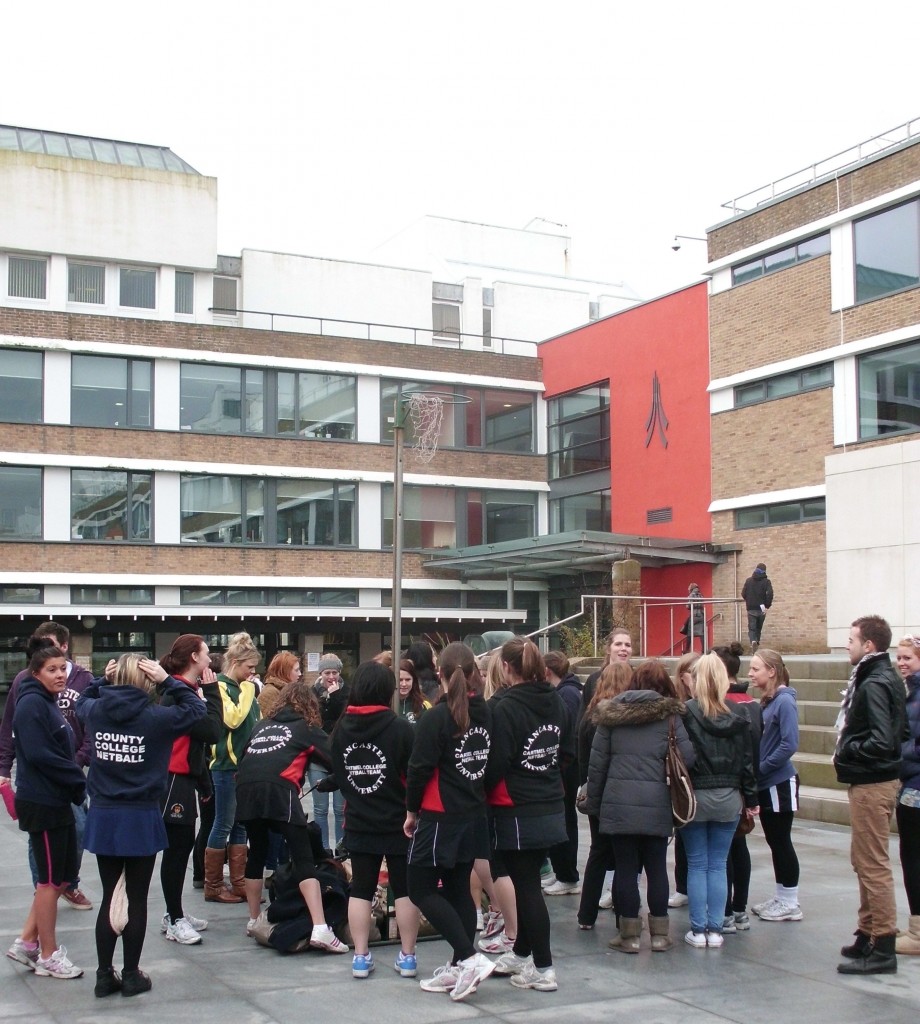 Following the issue of the lack of lighting on the outside netball courts, 75 college netballers and fellow supporters turned out in Alexandra Square today in order to highlight the strong opinion on the matter.
As the situation regarding the floodlights remains unresolved, college netball is severely suffering from the lack of practice and game space. As it stands, they are unable to play in the evening and the league cannot be ran as it would normally.
The protest was organised by Tia Halliday, LUSU Cross Campus Officer for Liberation Campaigns, and Jack Taylor, LUSU Cross Campus Officer for Sports, in order to bring to light the University's lack of urgency regarding the fixing of the lights.
The event was met with support from all of the undergraduate netball colleges with Fylde, Bowland and Grizedale drumming in the most supporters. Nonetheless, all of the colleges roused their teams together and demonstrated a united front in standing for a cause that they all believed in.
The form of the protest began with some simple ball games in the middle of Alexandra Square and developed into mini games between the colleges.
Jack Taylor commented: "Netball is the second most popular sport at Lancaster University and the fact that 75 people turned out today to support the event shows how important an issue getting floodlights on the courts is. This will show LUSU and the University that this is an issue that they need to be working on for the benefit of all the students. We pay to be students and pay to use the facilities, yet are needs aren't being met."
Tia Halliday furthered Taylor's comment by stating: "It's a real shame that LUSU have failed to support its own ethos of inter-college sports, and neglected the needs of netballers since before Christmas. The fact that the astro-turf lights have broken and been fixed within the time we have been waiting also adds insult to injury. The fact that not only women were at the protest today, shows this issue transcends that of gender issues within sports and links directly to the insufficient communications within the LUSU activities office. Ironically Marc Handley [LUSU Vice President (Activities)] was not present to witness how strong we feel on this issue, even though invited and the event was discussed in the activities office."