Candidate interview: Amar Mahmood
863 total views
"Change is needed and I can bring about those changes"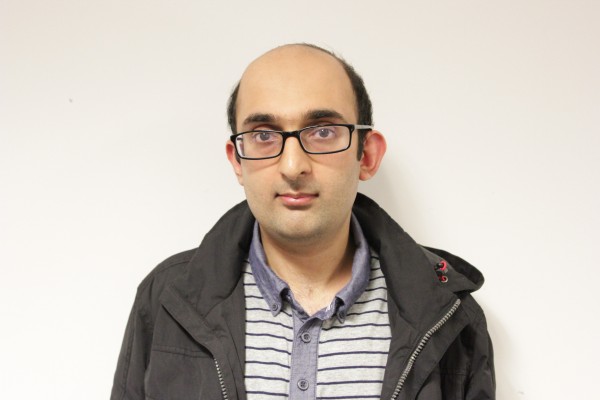 Amar Mahmood – Graduate College
"A sense of optimism and a belief that things can be done, and done well" is Amar Mahmood's vision for LUSU should he be elected as President.
Academia is a big focus for Mahmood, after feeling complacent about the lack of space in seminars he was inclined to become a student representative for his course. In doing so, he became aware of multiple different issues surrounding the University resulting in an interest in the role of LUSU President.
One of these issues was the possibility of a merger between Lancaster and Liverpool Universities. While he does believe in collaboration to some extent," he is "very much against" the idea of a merger, and feels that it will be "too much."
As a postgraduate student, meeting the needs of other post-graduates is another area of importance. Mahmood feels that they can be "under-represented" and that sometimes their needs can be different to those of undergraduates. An increase in library space and books that are more up-to-date are just some of the ideas that he has for increasing the requirements of postgraduates and undergraduates alike. He would also like to see library opening hours being increased, particularly over the weekend.
Mahmood feels that these kinds of changes will help to meet the expectations of students, particularly with the start of £9,000 fees in the up-coming academic year. An increase in more Purple Card deals is another notion that Mahmood would like to see fulfilled in light of the fee increase, as at the moment he feels there are simply not enough available.
Women's issues and equality is another area of interest for Mahmood. "It is a shame that the Women's Officer position was abolished" he commented, "as I believe some women would rather talk to other women about some issues." With men holding a large amount of positions on campus, he feels there "needs to be certain representation for women" and plans to take "affirmative action" to achieve this.
During the interview, Mahmood also divulged a story about a first year student who struggled to find accommodation at Lancaster and had to live in a caravan in Garstang for the first couple of weeks of their university experience. This struck a nerve with Mahmood, making accommodation a key area of focus for him in order to ensure that students have a positive impression of the university right from the start.
Overall, Mahmood believes that changes need to be made, and that he is someone "who can bring about those changes."