Candidate interview: Rizwaan Mohammed
740 total views
"ICE – Innovation, Commitment & Experience"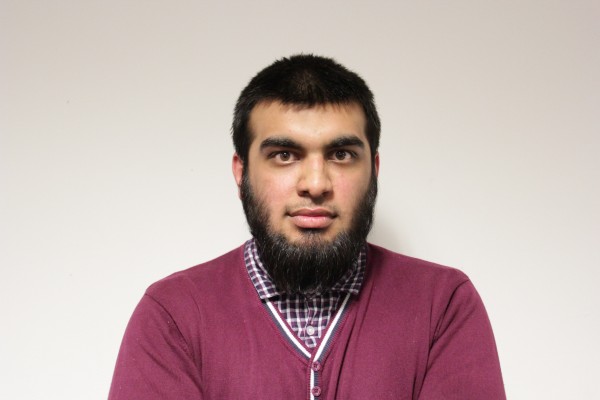 Rizwaan Mohammed – Lonsdale College
"I believe I can show strong and unwavering commitment to the Vice President (Media and Communications) role and not shy away from a workload" says Rizwaan Mohammed.
He sees the role as an opportunity to represent his fellow students and contribute to the Students' Union, which he believes has a "substantial effect on every student's life." Mohammed is highly involved with the communications side of the Islamic Society, with which he has been the primary creator of its new weekly newsletter, as well as using their Facebook page to regularly update members of the society.
Mohammed is also involved with media and communications at a national level; he is currently head of communications for the Federation of Student Islamic Societies (FOSIS), engaging in regular contact with major newspapers. He believes this experience means he has "dealt firsthand with communication between organisations and members" as well as enhancing his abilities to work with social media.
Personally, Mohammed sees himself as a confident, dynamic individual, who is not afraid to take risks, and would not shy away from student interaction, which he sees as a key part of this role.
If elected, Mohammed's key focus would be to improve communication between LUSU and the students. He would like to see a "greater transparency between the Union and its members regarding the Union's activity in fulfilling its mandate and strategic aims." He aims to remove any feelings of alienation and isolation that students have towards the Union, ensure every student feels like they are involved with the Union, and reinforce to students that the Union is working for them. He aims to achieve reduction of isolation by simple methods, such as ensuring that articles and websites are available in different languages. He also thinks that there should be greater awareness of what student societies are doing on campus, and creating a SCAN which is "first and foremost for the students."
On the topic of new student medias which have arisen on campus, Mohammed was positive, believing these medias should be praised. However, he did feel that if elected, he would like to engage with the student body and find out why students feel that the "existing media isn't representing their voice" and address these problems accordingly.
Overall, Mohammed feels that his slogan ICE (Innovation, Commitment and Experience) encompasses his whole campaign, believing that he has the dedication, the prior media experience from his previous roles, as well as many new and exciting ideas, to refresh Lancaster's media.