Smith surges to victory to become LUSU President
814 total views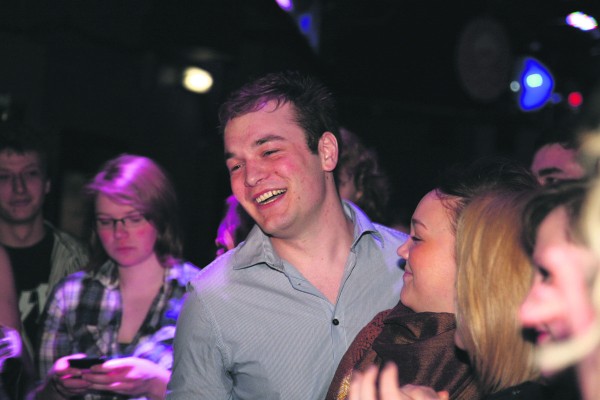 After a record voting turnout, with 3,011 votes cast in the election of LUSU President, Ste Smith emerged victorious.
There were four rounds of voting in this election. In stage one RON had 92 votes, Ellie Best had 483, Wes Cosgriff had 767, Amar Mahmood had 241, Ste Smith had 1109, and Danny McGuire had 207. The quota for this round was 1449 votes, and was not met.
In the second round, Ron was eliminated. Best received 483 votes, Cosgriff received 767, Mahmood received 241, Smith received 1115 and McGuire received 212. The quota was 1414 and was once again not met.
In the third stage of voting, Mahmood and McGuire were both eliminated. Best had 564 votes, Cosgriff had 825, and Smith had 1209. The quota was 1299 votes and was not met. Best was eliminated after this round.
In the fourth and final round of voting, George Gardiner, current LUSU President, announced that one candidate had received 977 votes, with the other receiving 1395. It was then revealed that Smith had won the race for president.
Commenting on the newly elected LUSU President, Gardiner said that he thought Smith had ran a "very good campaign," particularly his "social network campaign" which "was probably the best [the University] have seen in a long time."
"He thoroughly deserved to win" he added, "and I'm really happy for him." Commenting on the elections period in general, Gardiner thought the "elections were brilliant" with "so many diverse candidates."
Talking to SCAN, Smith echoed Gardiner's statement. "There was a really good standard of candidates this year and I'm really happy with the new team" he said.
Fellow competitor, Amar Mahmood, said that "the best person won" and wished Smith "the best of luck" going on to comment that he hopes "that things change in LUSU" and "that Ste can bring a sense of optimism to the role."
Speaking about the elections, Smith thought "these elections were some of the most engaging and interesting that we've had in a while" and believes the record voting turn out is a "true testament to the hard work that everyone has done."