LUSC hope for plain sailing at Roses
480 total views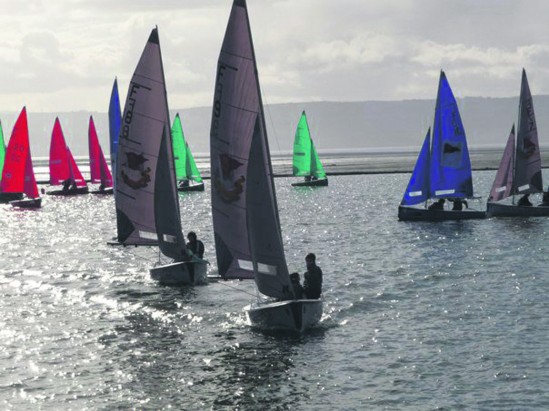 This April saw Lancaster Sailing Club Race Team take on 30 other English University teams and one Irish team at the annual BUSA/BUCS Team Racing finals for the first time in Lancaster history. The team of six qualified for the event after two weekends of racing earlier on in the year. The team consisted of Morgan Bromhead, James Dawson, Matt Jackson, Hannah Mitchell, Ben Monks and Captain Sam Robinson. The event was hosted by  Liverpool University and West Kirby sailing club, with three days of close racing. The conditions were near perfect leading to over 300 races being sailed altogether.
Day one saw the team look a little rusty from a few weeks off and led to an overnight race win percentage of just 20%. The day had seen plenty of tight racing meaning there were lots of positives leading into day two with a great opportunity to win more races and climb up the rankings.
Day two saw the team start well with three wins out of three in the morning in a steady 10 knots of breeze. By the afternoon, the team had climbed the table to find themselves racing the better half of the teams which although challenging and slightly less successful, gave an excellent opportunity for practice. The team finished the day on six wins and a league position of 26 out of 32. With a ranking of 29th coming into the event, the team could be more than happy with their overnight position on day two.
The final day saw an opportunity to record the last few race wins before the event format switched to the quarter finals. However, the conditions for the final day were not as forecasted which meant that not all of the rounds could be completed leading to an early change from the league format to the finals.  As the top eight teams moved on to finals, Lancaster was given the chance to relax and watch the final races. The finals saw Southampton (1) win overall with Oxford (2) in second, Ireland in third and Southampton (3) in fourth.
Lancaster's performance in the event has built a solid foundation to move on next year and hopefully break the top eight and qualify for the quarter finals. A finishing position of 27th out of 32  in the club's first ever BUSA final , is higher than the starting ranking and should push the club on to retaining their Roses title when they face York at the Bolton Sailing club on the 5th of May.