York continue with dominant form in badminton
742 total views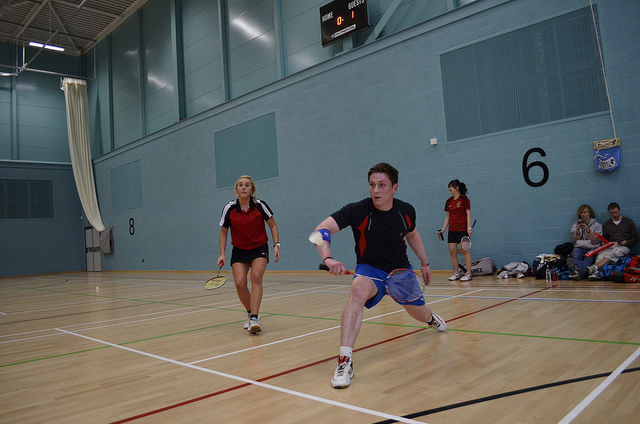 Lancaster 4 – 5 York
The mixed doubles faced a tough York side who were feeling confident after defeating Lancaster in both the men's and women's yesterday. Each pair would play three matches, and it was the best of three games in a match.
There was drama early on as York's Dani Farsiani went down with an injury to the ligaments in her knee. After a lengthy break where she applied ice to the area, the game restarted with Lancaster's Hall and Butt resuming where they left off and taking the victory. As a result of her injury Farsiani couldn't play the remaining matches, and so forfeited the three matches her and partner Henderson had to play. This meant an early 3-0 lead for Lancaster.
A substitute for York's injured Farsiani meant that this set of games could keep going, but just as friendlies since the points had been forfeited.
In other matches, Lancaster's Croucher and Rylander faced Breare and Watterson in a fairly even match that was swung by the amount of unforced errors. Lancaster were putting in some good shots but their unforced errors were letting them down, resulting in their defeat 21-11, 21-12.
The third match involved Lancaster's Sun and Wong against York captain Dainty and Farrington. This was a very tightly fought contest in the end, with Lancaster being unlucky to lose out 22-20.
The second round of matches saw Lancaster get more frustrated and vocal in a tense competition. The commitment and skill from the players was clear, with York's Watterson diving for shots and trick shots from Lancaster's Alex Butt. Some fierce rallies in a fairly even contest saw Hall and Butt take Breare and Watterson to a deciding game, but once York got into their stride they were unstoppable and won 21-14 in the decider.
Going into the final round of matches, York were winning 4-3 and Lancaster had to win both of their matches in order to take the four points. Sun and Wong faced Breare and Watterson in a game where York was dominant early on, but Lancaster got back into it. York won this match, meaning there was nothing Lancaster could do any more and that we were just playing for pride.
The good pairing of Hall and Butt took their final match against Farrington and Dainty to a decider which they then went on to win. York had won overall 5-4 and taken the four Roses points.
Lancaster's Sun said "Everyone tried their best, I enjoyed the game and we were unfortunate not to win."