Cricket seconds take Salford apart
556 total views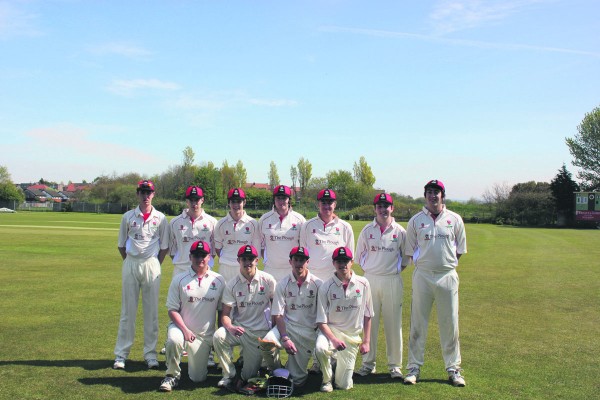 Lancaster Seconds (219) beat Salford Seconds (67) by 152 runs.
Lancaster University Cricket Club's second team rebounded from a disappointing defeat to York at Roses earlier this month with a resounding away victory over Salford University seconds.
Depending on an imminent recalculation of Division 5A by British Universities and College Sport (BUCS), the result could see the side promoted as champions.
On a sunny, but cold and windy day at Salford, Lancaster captain Adam Heayns won the toss and elected to bat first.
The away side batted strongly, quickly posting a total of which Salford would fall way short.
Lewis Tierney hit an explosive 35 runs of 33 balls, whilst Joe Molloy made an impressive 67 from 115 balls in what Heayns later called "a flowing innings that Salford didn't have an answer for."
Josh Woolcott was looking good for a half-century, reaching 42 before being given out in controversial circumstances by a ball which Lancaster argued bounced three times before dismantling the stumps.
Lancaster having set an imposing total of 220 for victory, Salford needed a strong start to their run chase.
However, Lancaster's bowling attack set about toppling the home side's top order and quickly moved their way through to the tail.
Ryan Judson and Adam Heayns were especially dangerous, taking three wickets each. Judson, bowling his final spell for the University, removed three Salford batsmen in 10 overs.
Ranuak Guhathakurta joined in the demolition with a brilliant run-out off his own bowling, instinctively tipping the ball back onto the stumps as the Salford batsman sent it back towards him.
Ollie Caswell also took two Salford wickets.
Salford could offer little resistance, their best batsman somehow staying around for 17 overs, riding his luck as he was very nearly run out and also dropped during what Heayns called "a very scratchy and not at all dangerous innings."
Speaking to SCAN following the win, captain Heayns picked out batsmen Tierney, Molloy and Woolcott, as well as graduating bowler Ryan Judson for particular praise.
He added that "I couldn't have been prouder of the team performance, knowing that we had to perform in this game to have a chance to secure the league, the team certainly stepped up.
"Excellent batting performances and bowling performances with the usual tight performance in the field led us to a crushing victory over a team who had narrowly beaten us earlier in the season.
As the last University game for myself, Ryan Judson and Lewis Tierney, we couldn't have asked for a better result."