Jack Taylor: Full time lancaster student, part time Olympic torch bearer
511 total views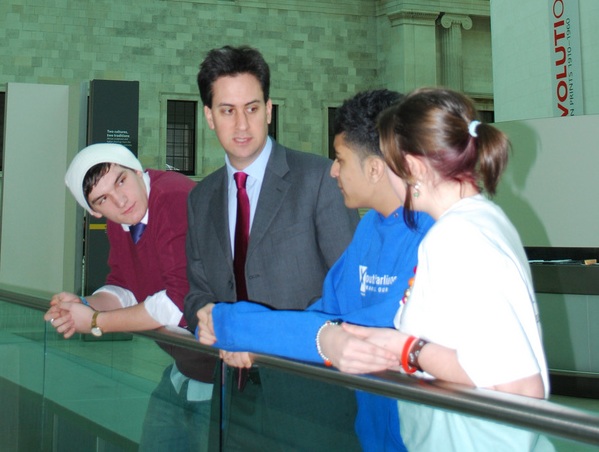 SCAN interviews Jack Taylor who is one of the Olympic torch bearers for the London 2012 Olympics. Taylor is running on the 24th July in the London Borough of Hounslow, just three days before the Olympics Opening Ceremony.
Carrying the Olympic torn is certainly a massive honour, how did you feel when you found out that you were going to be carrying it?
Hearing that I was through to the second round was amazing. Being one of 2,000 chosen out of 37,000 by the Olympics authority to carry the torch was just incredible. I just jumped up after getting the e-mail and immediately hugged my girlfriend Tia, called my parents to tell them the great news and then posted the obligatory Facebook status. It felt such a reward for the years of work.
What was the process that you had to go through in order for it to be decided?
My dad nominated me because of my volunteering work. After being accepted for the second round I had to confirm that I actually wanted to carry the torch and after confirming my details all I had to do was wait until I got the confirmation.
What did you do in your local area to earn the nomination?
I was a Youth MP for two years leading projects aiming to promote better understanding of others' cultures, to decrease racial tensions and to reduce gun and knife crime. I also helped to improve young peoples' sexual health, relationships between young people and police, improved access to sports for underprivileged kids, provided careers advice and tried to get more people into volunteering. I worked on projects close to my heart and as more opportunities came, I was doing about 70 hours of volunteering in a week, doing about 4 hours a day then going to Bristol or Leeds in my role as a board member for the Terrence Higgins Trust.
You've made a lot of difference across the campus as well this year as the Cross Campus Officer for Sports – what has your role involved and what do you think you've brought to it?
My role has involved sitting on the Activities Exec where I have strived to ensure that LUSU's funding goes to worthy causes and have also been on the Roses Exec where I worked with the likes of VP Activities Marc Handley and the LUSU staff to ensure Roses ran smoothly. I have also worked on trying to push that issues affecting students are bought to the attention of the university. I helped promote and attended the Light the Way event which aims to improve lighting on paths to the sports centre and Tia Halliday, Liberation Campaigns CCO, and myself organised a successful flash mob netball game in Alexandra Park which bought attention to the need for floodlights on the netball courts. I feel I bought enthusiasm to the role and would recommend that anyone with a passion for sport run for this position.
Have you plans for the next year with regards to volunteering and contributing more to the community?
I am doing a tour of my local community with the Torch and giving talks on how to get involved in the local community. This summer I am volunteering with a political reform charity which is aiming to improve access to the political system for everyone and I am currently working with a local LGBTQ charity as their fundraising manager trying to secure them more funding. So with my studies, being President of the Politics, Philosophy & Religion society and Head Coach for the Lancaster Roses Bombshells I have got a lot on my plate but I am looking forward to another exciting year!