"Nobel Prize was humbling," says Sulston
630 total views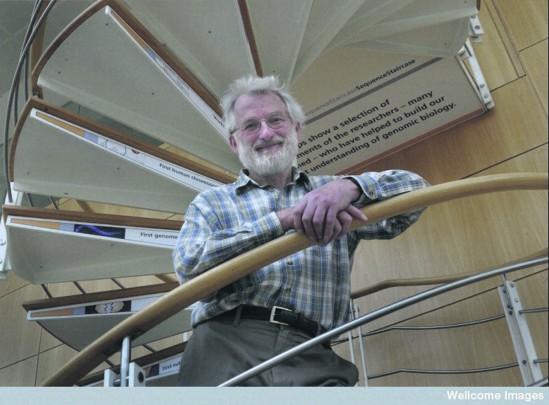 BY Laura Kay
Nobel Prize-winning biologist Sir John Sulston visited Lancaster on May 24th to give a public lecture on the ethical and social dimensions of modern biology.
Before the lecture, SCAN was fortunate enough to step aside with Sir John for an interview on biology, prize-winning and, of course, being a student.
Although Sir John confessed he wasn't the most the brilliant student during his time at Cambridge University, he was keen to express to students not to lay down overly-detailed plans for the future.
"All I can say is that from my own experience, you get the best results from not trying to plan too much but taking things as they come," he said, "taking the serendipitous, opportunistic happenings rather than trying to plan in detail what is logistically the best sort of field to go into."
He added: "But it all depends on what you're into. Obviously, if you're good, and you enjoy doing things, there are lots of opportunities to do really important stuff at all sorts of levels […] but if you're ambitious and want to give yourself a shot of doing something different then I'd say you have to really do the opposite and go for the less fashionable areas if you want to have the possibility of doing something unique."
On leaving Cambridge with a 2:1 in Natural Sciences in his early 20s, Sir John commented, "I must say I was not an incredibly enthusiastic undergraduate, because I'm more of a hands-on person than a book-learning person to be honest, and I found it quite a grind."
"I also did far too much time doing theatre writing at the ADC theatre" he added, "so in the end I did sort of desperately make an effort in my last year."
Regardless of this, his next step was into the realm of chemistry. "I was accepted to be a research student in chemistry, which was very lucky" he explained. "I hadn't intended to do that really, but it was great."
Later, Sir John became involved with the Human Genome Project. "It was one of these completely unplanned things," he said. "I wanted to help find the genes in the little nematode worm that we grow up calling Caenorhabditis, which has a much smaller genome than the human. I realised around the early eighties that we were spending more of our time isolating individual genes without having any kind of overall plan and I decided to sit down and help provide that plan."
His work with the nematode worm, Caenorhabditis elegans, also led to his joint winning of the Nobel Prize in Physiology or Medicine in 2002. In regards to this, Sir John commented that receiving the Nobel Prize was "very surprising."
He continued: "I felt very humbled by it actually, because I was immediately conscious of all the other people who I greatly admired."
But of the prize-winning culture within science, Sulston expressed regret. "I suppose stepping back from it all and speaking quite dispassionately, I'm quite uncomfortable in a way with this prize culture that we seem to have," he commented.
"People write to me and say 'how should I go about this Nobel Prize?' and I say 'all you can do is to try and do the best science', because that way you'll enjoy doing your science and forget about the prize."
He went on: "I do hope that people don't feel that science is about prizes. Science is about doing science, whether or not you get the prize."
Speaking of his current work on a Royal Society project named 'People and Planet', however, Sulston was enthusiastic. "It is an examination of the links between population consumption and the environment," he said.
"We've got this dual population-consumption effect on a background of tremendous inequality in the world and we need to bring all these things together."
Sulston hopes to promote these issues in such meetings as the Earth Summit. "We have to not just do lots more science and technology," he stated, "although obviously that will help."
He summarised: "But it needs to be done in a devolving context, in which we change the socio-economic structure quite a bit."
"We need to find ways by international agreement of drawing back on all that. It's going to be very, very hard. It's probably going to be harder to draw back on that than it is to encourage the stabilisation of population, which, to a great extent, is happening anyways."
SCAN would like to thank Cesagen for their co-operation and support.