BREAKING: Music course in crisis, redundancies inbound
967 total views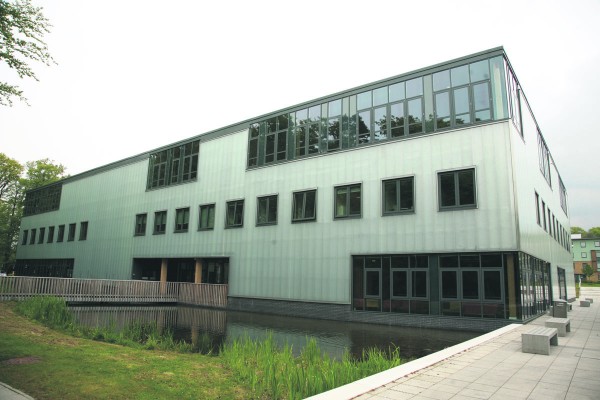 In the next printed issue of SCAN, there will be an extensive investigation into the long history of problems that have plagued Lancaster University's music degree. The current looming crisis, however, is an impending emergency, and cannot wait until week 7.
After many failed remodelings of this degree scheme, often implemented and imposed upon students mid study, the decision has been taken by the Faculty of Arts and Social Science's (FASS) management committee to close applications to the music degree, and "teach out" the rest of the course to the remaining students.
The loss of a degree scheme is worrisome enough – it's an odd university that doesn't offer the study of music to its students. However, other management decisions have been taken that affect not only the seven academics who teach on the course, but also the students.
LICA put forward a 'Strategy for Growth' proposal for the consideration of FacMag (a committee made up of the FASS Dean and his Associate Deans), in an effort to safeguard teaching jobs and the presence of musical study at Lancaster University. These included a degree in popular music. The proposal was rejected by FacMag, at a meeting on Tuesday Week 3, and the decision was taken to make the seven staff who currently teach music redundant.
The committee then agreed to the creation of three posts (two full academic posts and one fixed term teaching only position), to "teach out" the remainder of the course to current first, second and third year students. The seven academics facing redundancy have been invited to apply for these jobs, and the applications close a week today.
There are many, many issues with these three posts that could prove to be catastrophic in the teaching of Music at Lancaster. Having three people teaching music and all its academic variants can be likened to having a supply teacher covering all of your subjects for the entirety of a stint in sixth form. Those who take up these roles will, of course, be well informed in the subject, but cannot offer that specialist nuance that leads us to have lecturers focusing on very specific aspects of their subject area – an expert in Medieval History might have a passable knowledge of German History, but not enough to offer a comprehensive education on the subject.
Some students have already told me personally that they want compensation for the current quality of their experience (due largely in part to many reshuffles and restructures, in an effort to strengthen LICA, taking place throughout the academic year while students were mid-study). How big will the blow be to the quality of education if specialist academic teaching is replaced by a more general approach?
That is how the education of students will be affected, but as well as the crisis that Music lecturers have found themselves in, we also must consider what those lucky enough to retain work in one of the teaching posts will have to endure. It is one hectic, heavy task to undertake, and has an end result that consists solely of exhaustion and, most likely, a place on the scrapheap.
It would be too idealistic and naive of me to suggest that the Music degree scheme stays exactly as it is, for it is evidently grossly under-subscribed and severely lacking in resources. But the steps that are highly likely to be taken are far too blunt. Personally, I feel that a more effective strategy would have been to suspend applications to study music for a year, to retain the seven staff members to continue delivering the course in a way that justifies a £9000 a year fee (mentioning "nine grand fees" is a grossly overused rhetorical device, but this is one situation that truly justifies it), and a year spent consulting with students and staff to build a better and more appealing Music course for future applicants.
Instead, members of Facmag roundly rejected similar proposals, in a meeting at which no representatives of LICA and music were invited to attend and defend the proposals. One can only fear what sort of precedent this sets for the handling of similar situations in the future – if faculty deans are so willing to do away with a course when it is failing, rather than look at ways in which to improve it, then who could be in the firing line next? It is also highly concerning that this matter was not even brought to the last meeting of the Senate for discussion.
This is a matter of great urgency. At this moment, student reps are quietly voicing their support for the staff, but LUSU currently has no solid plans to take action.
A representative of the University and Colleges Union (UCU) tells me that the body is planning to hold an open meeting with staff and students next week. Posters publicising the event are in the process of being produced, and put up in departmental buildings. As yet, there is not a set date for this meeting, but it will be well publicised once it is set.
However, the support of LUSU, in collaboration with other student groups on campus such as UCU and Lancaster University Against Cuts (who are already planning action), is absolutely paramount to a strong, effective opposition to this situation.
In support of the Music degree, your education and the threatened staff, I urge every student and staff member reading this, regardless of subject area, to take action. A UCU representative, with much experience working for Lancaster University at a senior level, has advised me that writing to Vice-Chancellor Mark Smith is an effective step to take. His contact email is easily found on the university website.
As well as this, I would strongly advise students who care about this issue, as well as LICA course reps, to write to LUSU (VP Academic Richard Clark, specifically) and urge them to launch an awareness campaign in support of students and staff affected by this issue. This is what the students' union is there for, and their assistance can prove most effective. Whichever strategy you choose to take, a resolve CANNOT be attained and fought for passively. It is your education and the highest quality of teaching must be fought for.
Myself and others, if support is strong, will ensure that any further information and dates will be readily available. Please share this article via every social media channel available to you.