Carter Shield: Summer Term Preview
506 total views
As it stands:
Pendle: 89.0
Bowland: 77.0
Cartmel: 73.0
Fylde: 61.0
County: 61.0
Grizedale: 46.0
Graduate: 43.0
Furness: 42.0
Lonsdale: 25.0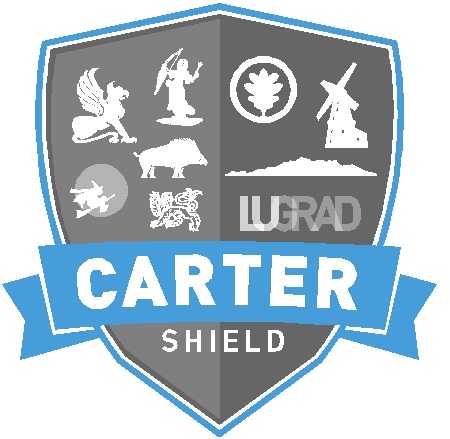 After the disappointment of surrendering the George Wyatt Cup to Fylde in the penultimate stages of last term's bar sports league, Pendle have a point to prove in the Carter Shield to end Fylde's sporting dominance. Pendle, the current leaders of the Carter Shield league with 89.0 points. They have a healthy lead ahead of Bowland on 77.0 points, but the remaining three activities starting on the 12th May have invaluable points available, and could, potentially change the complexion of the league entirely. 12 points is not a safe lead and Bowland, Cartmel and Fylde will still be eyeing up their chances.
In a year that has seen the often under-represented Graduate college provide stern opposition, the Carter Shield has provided a fitting backdrop for competitiveness and collegiate pride. The league so far has been a roaring success; and, more importantly perhaps, has shown to be a formula that works.
The winners of the last Lent term heat were Pendle in the volleyball, who beat a strong Furness team and a formidable County team. The success of County and Furness at the end of last term will not go unnoticed, as both Fylde and Grizedale will start to feel the squeeze as points become even more valuable.
The first heat of the summer term is rounders, and it is well worth noting that all of the events this term are outdoors, adding a new dimension to the league. The following heats are tag rugby and a sports day themed event, including tug of war. The past few years have seen Pendle struggle at outdoor events, with the likes of Bowland, Cartmel and Fylde often rising to prominence.
With inter-college events like Legends, between Grizedale, County, Pendle and Fydle; and the always fiercely contested Founders series between Bowland and Lonsdale, there is not only pride to play for, but many points to be proven, and statements of intent to be made in the Carter Shield this term. The winner of the Carter Shield this year many suspect, will not be the current holders Fylde, though with a few victories under any college in the top half of the league could see them become victors if other results go their way, so there really is everything to play for. Whether a competitor or spectator, the Carter Shield is the ideal time to support your college and participate in one of the most popular inter-college sporting events. Don't miss out this term.