Lancaster named 'Best University Halls' for four years running
634 total views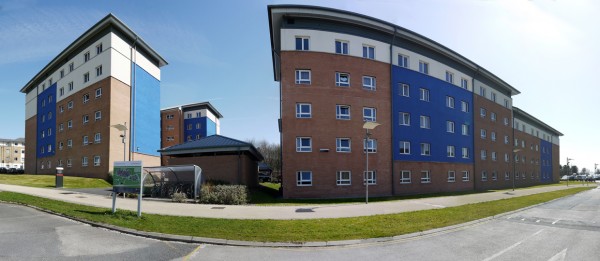 Lancaster University has been named 'Best University Halls' for the fourth year running.
The National Student Housing Survey, which examines accommodation based on student satisfaction, took over 190 institutions into account within the UK with Lancaster coming out on top.
Other shortlisted universities included Imperial College London and the University of Exeter.
In response to the announcement, Lancaster Residences released a statement saying: "We're extremely pleased. Thank you to all our residents that gave us such a positive endorsement.
"We look forward to welcoming the new intake in September."
The news comes after an on-going investigation by SCAN into the state of accommodation on campus at Lancaster University. Investigators examined student dissatisfaction with rental costs and deposit deductions as well as the worry that on-campus accommodation is becoming unaffordable for some students.
The investigation found that students who receive a basic amount of Maintenance Loan face a deficit of almost £400 when applying for upgraded standard rooms on campus.
Rent inflation was also discussed at LUSU Council during the Michaelmas term in 2012. Rental costs continue to increase year on year, although this is reportedly due to rising inflation.
In response to LUSU questioning rent increases, the University stated that it was planning "to provide a more affordable accommodation alternative in the future."
Refurbishments are also continuing across campus with Bowland Tower and Bowland South and East Wings set to open at the beginning of 2014.
Bowland Tower will provide Bowland students with Superior Ensuite accommodation which is currently not available within the college. The rent for these rooms is set at £101.43 for the coming academic year in acknowledgement of the fact that students will be living in basic standard accommodation for the Michaelmas term.
Bowland students will save almost £700 compared to other Superior Ensuite rooms on campus for 2013/14.
The refurbishment of Bowland East and South will also provide more Standard accommodation for students.
The upgrade will cost £3.2 million according to the University website.