Lancaster University collect second consecutive MBE
695 total views
Lancaster University's Deputy Faculty Manager of FASS, Dr Lesley Waite, has been awarded a British Empire Medal by the Queen as part of the New Year's honour list. Waite has been awarded the British Empire Medal (BEM) for services to higher education and to the Royal National Lifeboat Institution (RNLI).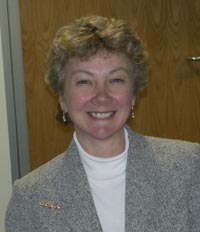 Waite is one of 610 women that received an award this year and the second consecutive Lancaster University staff member to receive the award. Last year, Linda Woodhead, Professor of the Sociology of Religion, received an MBE for her part in leading a £12million Religion and Society Programmed carried out between 2007-2012.
The New Year's honours list is released each year on January 1st to recognise the outstanding achievements of the British public. This year 1,195 people were commended in ceremony and for the first time in history the honours list was populated with more women than men, with 51% of the recipients being female. When contacted by SCAN, Waite said she felt "very honoured and proud" to receive the award. Waite went on to extend her gratitude to everyone she had worked with, telling SCAN, "I work alongside some fantastic colleagues in the University and my work for the RNLI bears no comparison to the bravery of the RNLI crew, so it's only fitting [that] I share this with everyone".
The Royal National Lifeboat Institution is a donation-funded charity that provides 24-hour lifeboat search and rescue service around the UK and Ireland, as well as a seasonal lifeguard service. Its life-saving seaside rescue service is dependent upon volunteers to function.
In response to the award, Jemma Evans, Faculty Manager of FASS, also told SCAN that she was "absolutely delighted that Lesley has been awarded a British Empire Medal." According to Evans, "Lesley is a wonderful colleague and is fantastic at her job supporting staff. Lesley is widely respected within the Faculty of Arts & Social Sciences and the University as a whole. In addition to her full-time role at the University, she is a volunteer for the Royal National Lifeboat Institution (RNLI) and has done so for over 20 years.'
The British Empire Medal has both a civil and military division for service that warrants recognition by the Crown. It replaced the Medal of the Order of the British Empire in 1922, and was re-established in 2012 for the Queen's Diamond jubilee. According to Waite, receiving the award has been "a very humbling experience but one that I will always treasure".