Charles Carter: The visionary who became Lancaster's first Vice-Chancellor
1,390 total views
Not native to Lancaster – and with little connection to the Lancashire region for that matter – it probably came as a surprise to Charles Carter that he would become one the founders of a university in the north west. However, that is just what the startlingly interesting man would go on to do.
Carter was born on August 15th 1919. He was brought up in Rugby by his father Frederick, an authority on electrical railways, and his mother, a Quaker whose faith Carter later took up. He excelled academically when he attended the prestigious Rugby school before ascending to Cambridge University. While there he attained firsts in Mathematical Tripos and Economics and sharpened his left-wing outlook.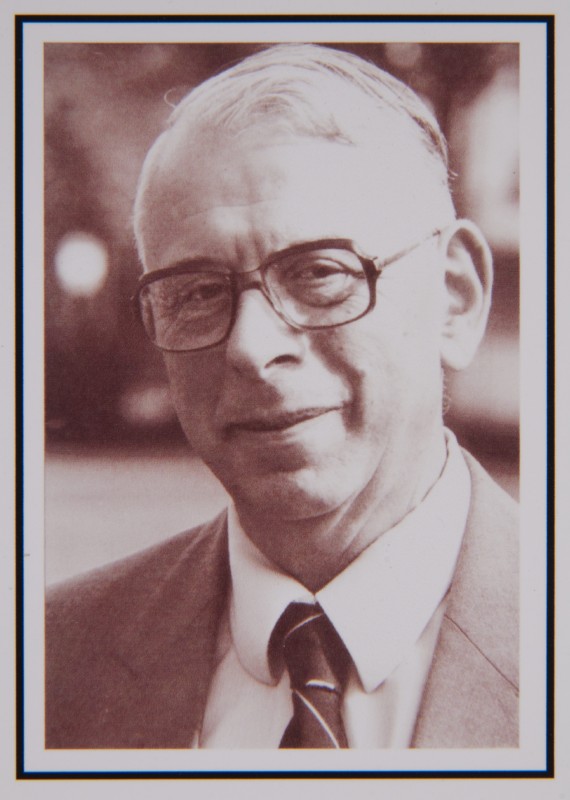 During World War Two, however, Carter's life took a much different turn. He was incarcerated for being a conscientious objector, a result of the faith which he had inherited from his mother. He remained in Strangeways Prison for three months until he was sent to the Friends' Relief Service, a domestic group for Quakers in 1941, which helped people through the process of evacuation and dealt with the turmoil of bombing. Despite the difficulties Carter endured in the process he may have been glad to have become part of the Friends' Relief Service when on New Year's Day 1944, he wed Janet Shea whom he had met while working for the Quaker group.
After the end of the war Carter was given a lectureship in Statistics with his old university where he worked under Nobel Prize winning economist Richard Stone, though shortly after in 1952 Carter left his role, citing the growing Keynesian debate as his reason for departing his university. He then took up a post at Belfast University and became an advisor to both the government in Northern Ireland and the Republic. While an advisor Carter was a strong critic of the tribalism of both the unionists and the republicans. In 1959 Carter then returned to England to take up a prestigious role in Manchester as chair of political economy, which meant he was the editor of the Economics Journal, where he began to introduce more modern editorial practices to the Royal Economics Society.
While residing in Manchester Carter then began to toy with the idea of setting up a university. He first met with Lancaster's early administrative council on December 4th 1962, and just one day later he was declared Vice-Chancellor of Lancaster University. According to the Oxford Dictionary of National Biography, it was with his "appointment in 1963 as the founding Vice-Chancellor of Lancaster University that Carter's reputation was secured and his powers as an administrator and leader could reach fruition." To Carter it seemed a logical step given that there was no university between Manchester, Liverpool and Glasgow. He intended the university to "act as a centre to preserve what is best in our civilization and culture" but also "to prepare people for tomorrow," directly renouncing the prejudice from some of his southern contemporaries which claimed the university was an attempt to "do something to civilize the north."
In his role as VC Carter took an interest in all aspects of organisation to do with the university which ranged from the curriculum to construction. He also encouraged the location of the university, deliberately located away from the city in an area of isolation and economic hardship. One bishop declared that there should be a chair of religion at the university to which Carter replied "yes, but not one of Christian theology," which resulted in him opening up every religion to study. Carter was clearly ahead of his time as Lancaster widened participation for people from a range of backgrounds, decades before it became fashionable.
Carter had his fair share of trouble, though. Student management were victim to their first student protest in September 1965 after rents were increased to £4.20 a week. Carter addressed the student demonstrations directly, refusing to permit "one generation of students to jeopardise the interests of future students" and standing firm against the protestors. He also attacked the "dangerously distorting influence of the morbid public interest in student problems" when BBC reporters had spent time on campus asking Lancaster students about their sex lives following reports that Lancaster were to use mixed-residencies for students in 1968.
After the formation of the university in 1964 he also continued in a number of roles as well as Vice-Chancellor. In 1968 he published a book called Wealth: On the Purposes of Economics which was described as "iconoclastic" and challenged several popular notions, mostly notably the claim that material advancement and GDP per capita were not always the same as contentment. He also led an investigation which proved postal and electronic communications could be separated which laid the groundwork for the foundation of British telecom. He was elected into the British Academy in 1970, celebrating his excellence in humanities and social sciences.  He received another great accolade when he was knighted in 1978 and an even greater one still when he left Lancaster with an honorary degree in 1979. He spent his retirement working on projects he deemed worthwhile but also gardening in Seascale, Cumbria with Janet before passing away in Glasgow in 2002.
Though his name is on one of the buildings on campus, his legacy at Lancaster remains far more influential. Lancaster University proved another achievement which meant he became a founding member of a university, just 20 years after wallowing in a Manchester prison. After using his life experience and intelligence to help found Lancaster University Carter is now fondly remembered by those who worked with him as someone who offered energy, learning, and hope to an otherwise unknown, northern, working-class town.