H&M X Alexander Wang
653 total views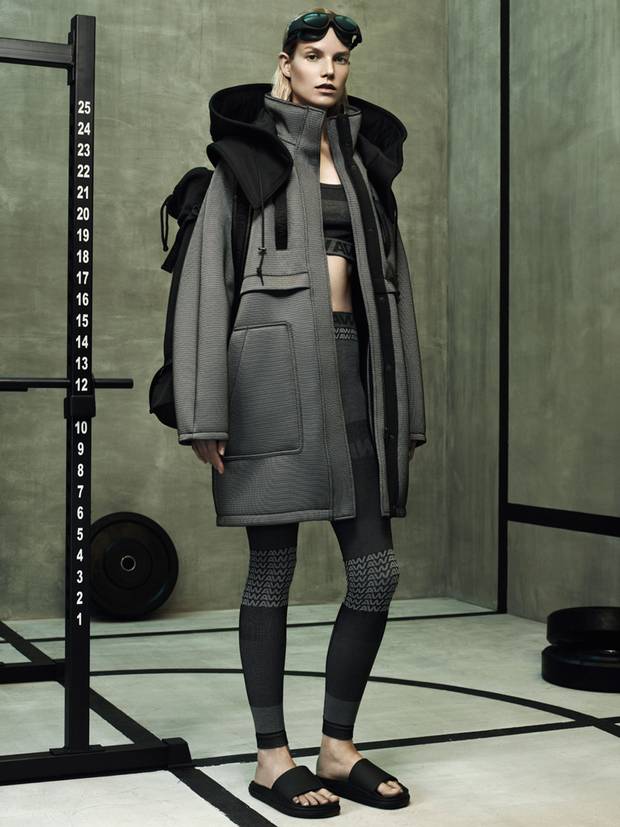 H&M are famous for their out there collaborations (Stella McCartney, Matthew Williamson, Isabel Marant to name a few) and now joining the list is Alexander Wang. With a heavy advertising campaign for months before hand, they have drip-feeding the fashion world details about the line which goes live on November 6th. Here's a quick round up of what this collab is all about.
If you don't like sportswear, this probably isn't for you. With photo shoots based in a gymnasium , this range is most definitely sporty with the added input West Ham footballer Andy Carroll starring in the advertising campaign.
Colour is not included. If you like things bright and beautiful, this is not the H&M collab for you. So far from the teasers, everything is black, white or many shades of grey.
You'll know its 'Wang'. Slogan clothes and obvious branding is huge right now – you only to have to look on Instagram to see how big classic Calvin Klein is at the moment. It's looking like the majority of the range will feature the branding 'Wang' from jacket cuffs, beanies and sports bras to legging knees and waistbands.
Unlike previous collaborations, there will be original pieces. Wang stated from the start that he wanted to create a range where most of the pieces are unique to that range, rather than simply creating affordable lookalikes of his previous work. As the range is solely sport based, he wanted to ensure the prices were similar to H&M's own sportswear.
Unlike most sports ranges, it will include killer heels. Rather than making an entire range of sportswear, there'll be some very un-sporty pieces included, an example being a pair of high-heeled pointed-toe lace-up boots. Practical? Not really, but its Alexander Wang, so was it ever going to be?
It won't be to everyone's taste, but I for one can't wait to see the line in store, which goes live worldwide across 250 H&M stores and online on 6th November.