Back to Basics: The 10 Timeless Pieces You Shouldn't Live Without
525 total views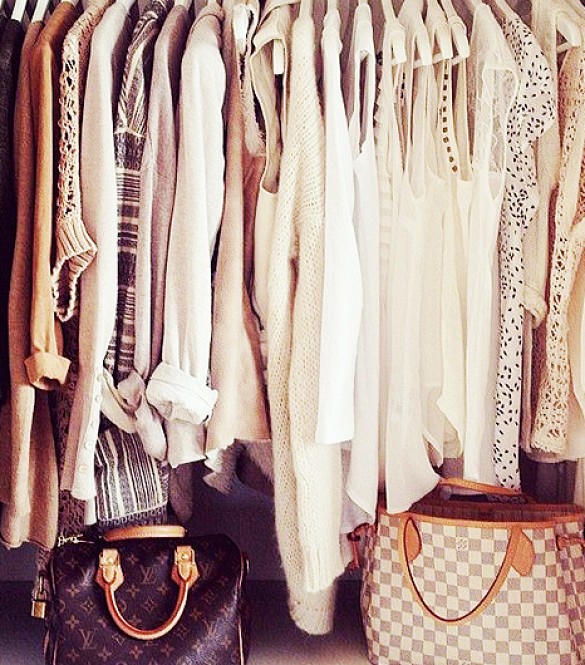 Your wardrobe has seen trends come and go, but the basics—that perfectly worn-in white tee, your trusty blue jeans, and go-to nude flats—are forever. I can assure you, that these key essential pieces will go out of style or lose their street-chic appeal. They are building blocks to the perfect wardrobe. So whether you are looking to start over or simply wish to update an old favorite, take a look to the following checklist.
No 1: Perfect White Tee
Let's be honest, it doesn't get any more classic than a white t-shirt. The top styles are super soft and have a relaxed, lived-in fit. A crewneck cut is a no-brainer, but we also like a V-neck style because it's a little sexier and the perfect canvas for layering necklaces.
No 2: Skinny Jeans
I am sure you all have that one pair of skinny jeans that you love and can't live without! Fit and wash are everything here. Go for a slightly high-rise style to give the illusion of longer, slim legs and stick to a true blue wash that will go with everything.
No 3: Black Pumps
When it comes to shoes, black pumps are perhaps the most reliable and versatile option. They don't have to be Jimmy Choo latest collection ones, as long as they are sophisticated and sexy together. They are perfectly suited for almost any outfit and occasion.
No 4: Bright Cross-Body Bag
For all those times when a tote bag is too big and a clutch is too small, the cross-body bag is just right. In an attention-grabbing color, the portable handbag packs a stylish punch.
No 5: Pencil Skirt
One of the latest hot trends as well! Best news girls: pencil skirt is moving out of office territory. We love the piece after-hours paired with a slinky silk cami or t-shirt.
No 6: Leather Jacket
Go ahead and splurge for this outerwear essential: we promise the investment will be worth it. For one, you can wear it year round, and two, leather jackets only get better with age.
No 7: Sunglasses
Bright frames are inherently cool and offer a playful touch, no matter the season.
No 8: Ankle Boots
The suede ankle boot has been a must-have ever since Isabel Marant released the now infamous "Dicker boot". With countless versions available, finding a heel height, cut, and colour that suits your style is easy.
No 9: Understated Jewelry
Your essential accessory. The piece you wear from morning until bed time. You feel naked without it. Whether it's a pair of earrings, your grandmother's necklace, or a vintage ring, keep this one piece classic and simple.
No 10: Leather Handbag
A leather handbag will last for years to come. It's functional and chic. A medium-to-large size is ideal so that a girl-on-the-go can easily fit her iPad, iPhone, and all other daily essentials in here.
You constantly find yourself with a growing pile of impulse purchases that you barely wear (classic). However, you need to admit that day after day, event after event, you expectantly return to the few quality, basic essential items that always look classic and have been shown to stand the test of time.
And so I was wondering, which of these items are worth saving for?