Audrey Hepburn – Fashion Icon
2,015 total views
It would be fair to say that few have captured the hearts of the fashion industry more than twentieth century Hollywood glamour-puss, Audrey Hepburn. Throughout her acting career, Hepburn captivated her audience with her understated sense of style alongside her intelligence and pure selflessness. Her breakout role in Roman Holiday in 1953 later won her an Oscar for Best Actress and led to her being cast as the main role in Sabrina, 1954. It was on the set of this film that she was introduced to Hubert de Givenchy; arguably also the moment in which Hepburn became his 'muse'. Her elegant style and radiant charm has also inspired the likes of Issac Mizrahi, Salvatore Ferragamo and Mary Quant who referred to her as "the most stylish woman who ever lived." In 1961, Hepburn starred in Breakfast at Tiffany's, in which the infamous little black Givenchy dress made its debut. The simple, sleeveless black dress later became a sign of Hepburn's legacy as a fashion icon. In a poll of 3,000 people, more than 75% named the LBD as the most influential garment in fashion history. Whether Hepburn was dressed up to the nines in a Givenchy dress, or dressed down in her signature cigarette trousers, a turtleneck and ballet flats, she always looked immaculate. Despite the fact that she was listed in the International Best Dressed List Hall of Fame in 1961, Hepburn was so modest that she once said "I never thought I'd land in pictures, with a face like mine." Simple, classy and well thought out, Audrey Hepburn never failed to impress with her effortless sense of style. With 'Fall Fifties Fashion' all the rage right now, there's never been a better time for you to invest in a little Audrey inspired style!
High Street Hepburn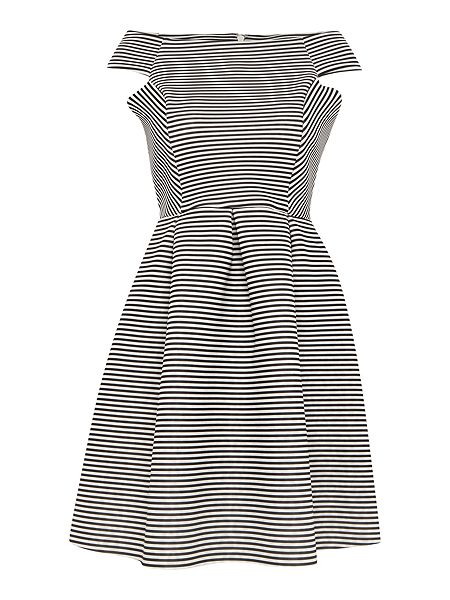 From Michelle Keegan's latest range for Lipsy, this crew neck, sleeveless cocktail dress with a fitted waist just screams everything Audrey. Horizontal stripes are rapidly becoming a fashion staple, and when it comes to colours you can't ever go wrong with a black and white monochrome combo. This simple, clean-cut dress will accentuate curves and ooze femininity and confidence. Originally £65 now £32.50, how could you possibly say no to a reduced price tag like that?!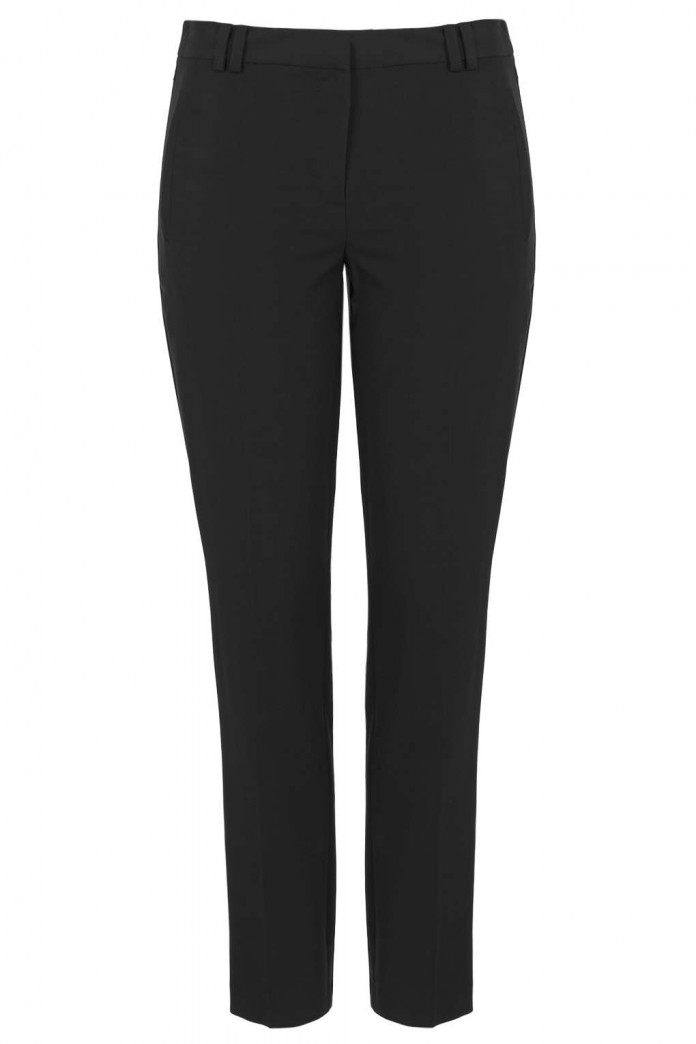 Any of you reading this who don't already own a pair of cigarette trousers, go and buy yourself some right now! A staple item in the modern woman's wardrobe; they look super cute and professional with court shoes or ankle boots. Alternatively, pair with ballet pumps and a turtleneck jumper for a currently fashionable but also very Audrey inspired ensemble! This pair from Topshop are a steal at only £22.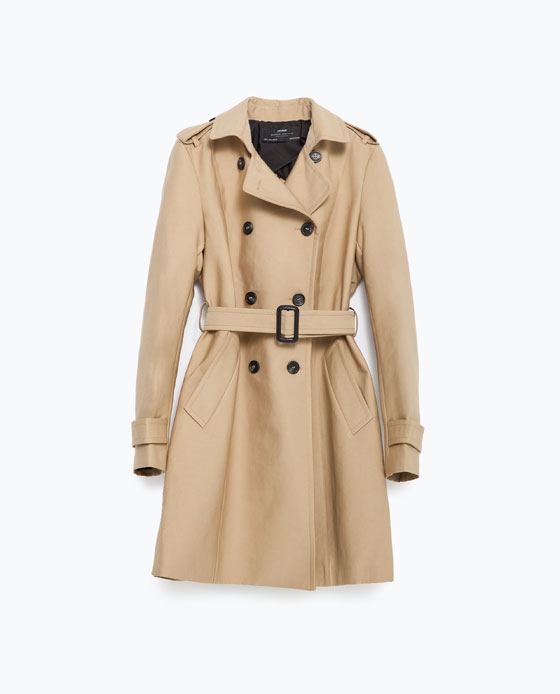 A true investment piece, the trench coat is the perfect addition to your wardrobe this autumn. We all know nothing will ever compare to the Burberry trench, however I think this little gem from Zara is a right steal at £59.99. Throw it on over skinny jeans and ankle boots and roll up to lectures looking like you've stepped right off the set of Breakfast at Tiffany's.