Beauty on a Budget
518 total views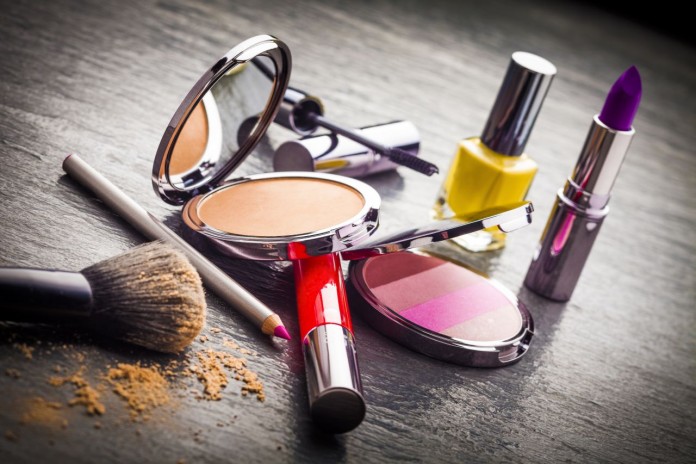 When you're on a student budget, choosing the essential beauty products can be difficult. But did you know that many beauty products have more than one function?
Mascara has the shortest shelf life of any beauty product. At the high street price of around £10, that's a lot of your student loan to be throwing away. Most of that money is for the mascara wand, as opposed to the actual formula. A good trick is to re-use your wand! When the time comes to buy a new mascara, opt for a cheaper one and recycle your trusted mascara wand. If you don't want to use your old wand as a mascara brush, a good alternative is to use it as an eyebrow brush, or even an eyelash separator when you've been too heavy handed with your mascara. My favourite: L'Oreal Volume Million Lashes (£9.99).
Next, concealer. Not just for concealing under-eye bags, it also doubles as a highlighter for cheekbones, brow bones, bridge of the nose and the cupid's bow. Having an unruly brow day, or just trying to grow them out, high coverage concealers can be used to cover the hair until you can get back to the tweezers. If you find that your eye shadow just won't stay in place, concealer also doubles as an eye primer. Just place a small amount on your eyelid and blend. So many uses for concealer all in one tiny tube! My Favourites: High Coverage – Collection Lasting Perfection (£4.19). Medium to low coverage – L'Oreal Lumi Magique (£8.49).
We've all done it; purchased a foundation that is way too dark for our skin tone. But don't throw it away just yet! Dark foundation often makes for a great contour shade to sculpt out the hollows of your face. Apply to the temples, forehead and beneath cheekbones and gently bend in with a fluffy brush. Apply gradually and a small amount at a time so that you avoid looking like you've just dipped your face in a muddy puddle. I find that this works better with a liquid foundation. My favourite: Rimmel Match Perfection (£7.99).
For me, lipsticks are the hardest makeup product to get right. Once you get them home, they're either the wrong shade or not as matte as you expected. They don't need to be abandoned at the bottom of your makeup bag though. To create a whole new lipstick, choose two shades and heat them in a small bowl over a low heat with a small amount of Vaseline or cocoa butter. Mix together and viola! You have your new lipstick colour. If your lipstick has poor staying power, a nice trick is to brush your lips with a fine layer of translucent powder after each coat. It mattifies the lips, and makes it last that extra few hours. My favourite: Rimmel, Kate Moss: Lasting Finish (£5.49).
With this list of tricks up your sleeve, the only downside is you won't rack up quite as many Boots points on your loyalty card. Though I'm sure it's easily made up for buying deodorant and boxes of tissues. And you can never have too much toothpaste, right?