Lancaster Badminton Team takes on the Welsh National Championships
924 total views
Lancaster Badminton Team's Adam and Nathan Stewart travelled to Cardiff for the Welsh National Badminton Championships on Saturday and Sunday Week 14. The Badminton National Championships, like in every other sport, is an annual event for all of the country's top competitors to battle it out to become national champion.
Adam (Men's 1st Team Captain), who has previously held multiple Junior National Championship titles in singles, doubles and mixed, entered the senior singles and partnered with his brother Nathan (Team President) in the doubles. Adam had gained a bye in first round of the knockout style tournament so was feeling fresh for his first match and secured an early win with ease. He was playing well and looked comfortable on court next to the senior Welsh players and managed to progress through to the quarter finals. Adam unfortunately lost in the quarter finals to the number three seed, Oliver Gwilt, who had represented Wales as a senior in the Common Wealth Games in Glasgow. This was great singles experience at a high standard senior event, making it excellent preparation for the BUCS Individuals Championships at the end of February and the rest of his BUCS matches including the quarter finals of the cup against Durham in mid-February.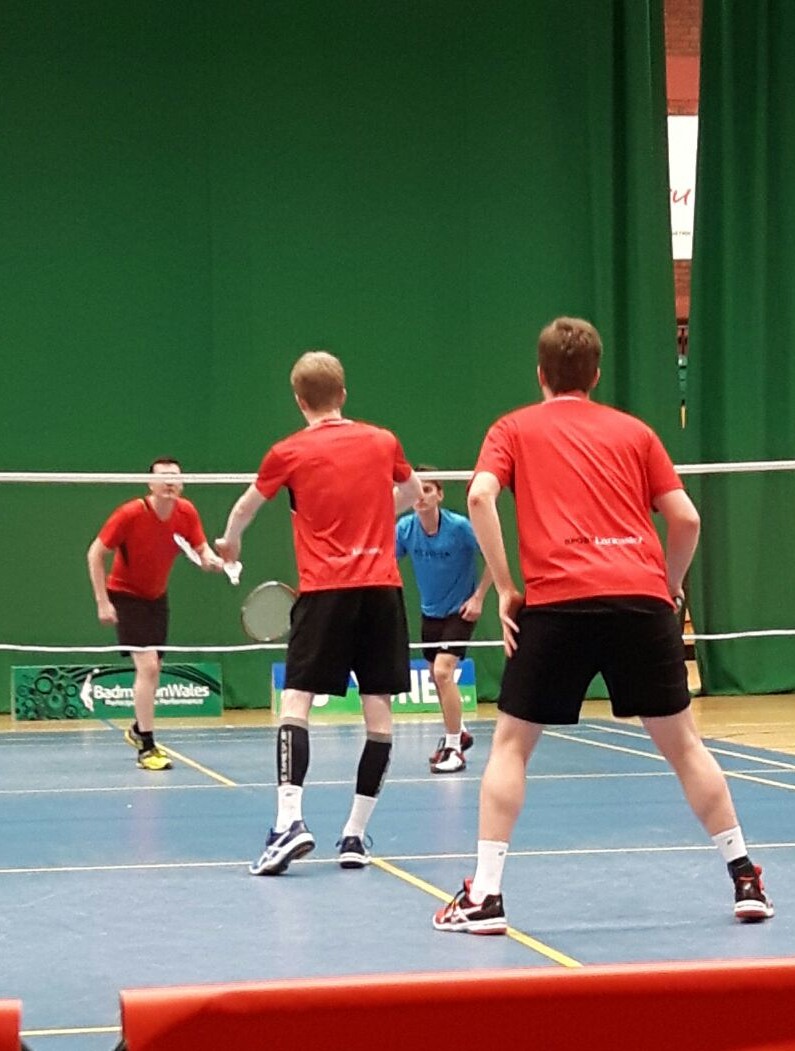 The Stewart brothers paired up for the doubles for the first time in a Welsh tournament for several years. With Adam typically playing singles in the weekly BUCS matches this was great preparation for Roses and BUCS Individuals. Unfortunately Adam and Nathan did not progress out of their group, but still got a win under their belt and managed to place third in their group. Other competitors in their group consisted of the number one seeds in the tournament, Nic Strange and Joe Morgan, both of whom have competed for Wales in the Common Wealth Games and on the senior circuit for several years. Strange and Morgan went on to win the tournament with ease.
Although no medals or championships were won this time, it was great to see Lancaster represented at such a high standard event and rival some of the top players in Wales, wearing the new Sport Lancaster kit with pride.