The Club Column: Tennis
1,109 total views
Each fortnight, SCAN brings you an exclusive inside peek at one of our fantastic sports clubs. Read about what they get up to, and get the latest on how they are representing Lancaster in competitive sport around the country. This issue, SCAN interviewed tennis club president Dan Ghita to find out all about their group.
Some sports tend to work all year round. Football can be played in the sun or the rain, and indoor sports like Badminton laugh at the mortal outdoor sports being called off because of adverse conditions. But tennis is a little more difficult.
The pinnacle of the tennis calendar is arguably Wimbledon, where the sun (usually) shines for perfect tennis weather. But in the perfect weather for tennis, university is on a summer sabbatical. So for most of the terms, Lancaster's tennis club has to put up with the haphazard northern weather.
But Ghita has said that this has made the club more adaptive, despite how frustrating it is. "The weather is by far the worst thing about Lancaster," he explains, "we had to cancel four weeks of training last term because of the weather. It was awful." Their endurance with this weather can come in handy though, as Lancaster's tennis players are attuned to such difficulties when hosting other universities not used to our volatile weather.
Despite Desmond and other such nuisances, Lancaster's tennis club has been successful this academic year, improving on 2014/15's already impressive season. Both men's teams achieved promotion last year, and things are looking rosy this year too. Abdulrahman Al Janahi captains the men's 1sts, and they currently reside in the top spot in the Northern 2A league, thanks to their incredible home record where they're only dropped four sets.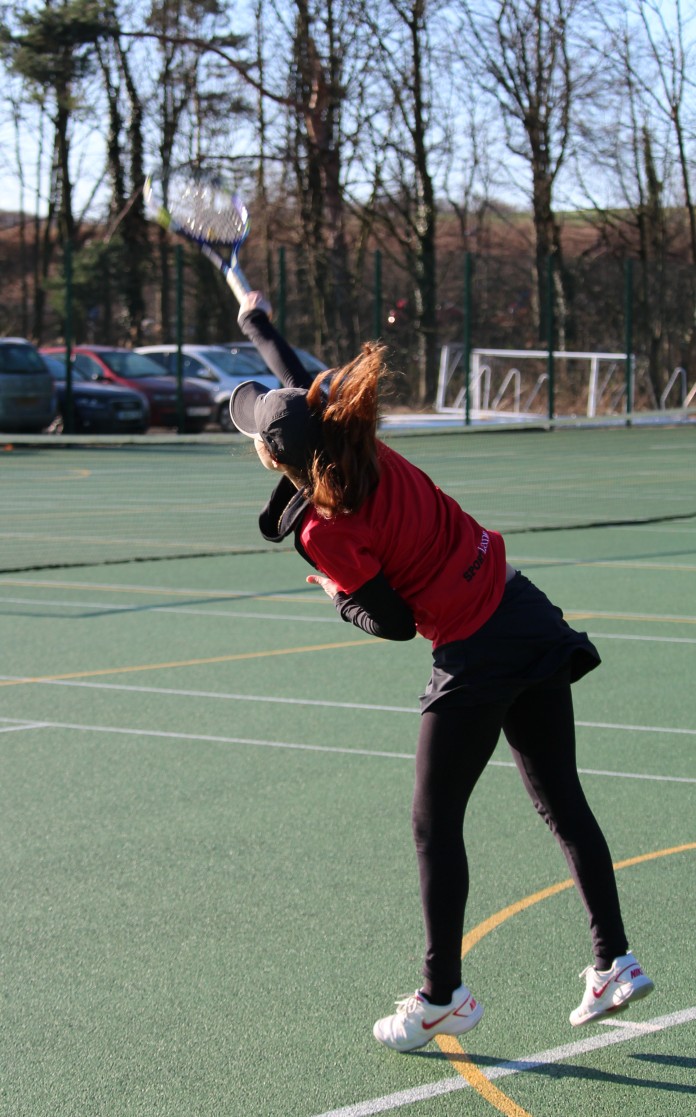 However the men aren't the only ones leading their league, as Olivia Marshall's team have only lost one fixture so far, to lead the Northern 2A ahead of Manchester Met. That's not to downplay the men's 2nds' (led by Matthew Hay) accomplishments though, as they stand 3rd in the Northern 3A, with matches spare to Keele, who lie just one point ahead.
Club president Ghita attributes their success to the shared passion that all of the members have. "We have the perfect number of members, in that there is a good balance. There's enough for there to be a nice atmosphere, and you get to know everyone. You can tell this when we're training, as we're always smiling. But we always want to meet new people with a passion for tennis!"
The tennis spirit was served up again when Ghita explained his favourite part of being in the club was the mixed doubles victory at Roses in 2015. "It was really nerve-racking, but when we won it felt so good. Our chemistry was at its peak, and somehow we won despite not having slept for the whole weekend!"
Speaking of Roses, the expectations for 2016? "Well we'll hopefully win the mixed doubles again, since our connection is so good. York have a really good squad, but we have more of a chance this year and we're excited to continue our good form into Roses."
The squad trains twice a week over the weekend (weather permitting), in addition to the usual games on Wednesdays. But the simplicity of tennis means that members frequently saunter down to the courts to have a few practice sets. All this practice means that the teams are very consistent. Unlike some other university teams where there are remarkably strong individual players, Lancaster's strength lies in their consistency. As Ghita puts it, "Although our captain may lose to our opponents' captain, on the whole our team is better. The difference between our best and least experienced players is minimal."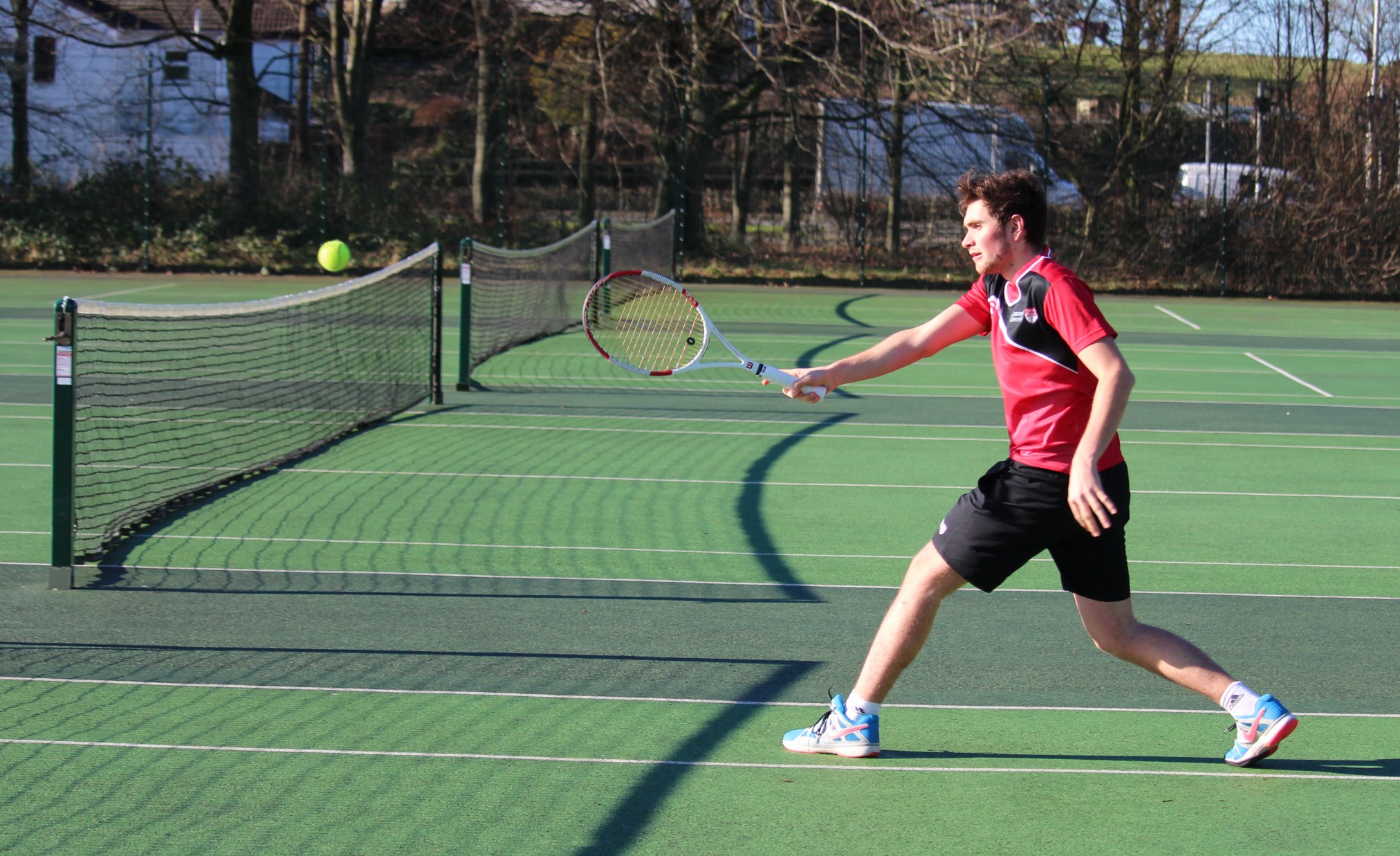 As with most clubs, socials are a key aspect of tennis club. But Ghita is keen to emphasise how tennis socials are not just a repeated cycle of Wednesday nights at Sugar. Organised mainly by Danielle McNally, there are plenty of casual cinema nights or meals together for those who have less of an alcohol desire. Ghita feels that this balance is another reason why people want to join the tennis club.
Ghita's repeated recursion to their united passion for tennis cannot be downplayed, as it seems to be a dominant theme amongst their friendship and success this year. And you'll be hard-pressed to find another club that will wake up at 6am to watch their sport on TV.
All information correct as of Tuesday Week 5.
If you would like to see your club featured here, email scan.sports@lusu.co.uk, or contact either Esther Jewitt or Chris Bickley on Facebook.