Mills on Movies: The 7 British Sport Movies Hitting the Screens before 2018
700 total views
In February it was announced that filming on From the Streets, a film detailing the life of British sporting legend and all around top bloke Jermaine Pennant, had begun. Of course, it was inevitable that a film about the 2004 Community Shield winner's life was going to be produced at some point; in fact some fans reacted with anger that it had taken film executives so long to bring his iconic story to the big screen. Following the success of Dexter Fletcher's Eddie the Eagle, film executives across the world have began preparations for a series of films based on some of the most quintessential British sporting moments of the last 50 years – with some suggestions that the films may share a common universe, rivalling that of the Marvel Cinematic Universe, eventually leading to a crossover in which the legends unite to defeat an all powerful Sepp Blatter. This week SCAN exclusively brings you the 7 British Sport movies set to hit the screens before 2018.
Working Title: Love 40 Down
Andy Murray is undoubtedly one of Britain's biggest and most loved sporting stars, ending our great nations nearly 80 year wait for a native man to finally win a grand slam. And now, Universal Studios are laying the groundwork for a biopic about the reigning Olympic champion. Richard Curtis is being lined up against type to direct and write this heart-warming British story. Producers and Casting Director's have reportedly had some difficulty in finding someone who could bring Murray's huge personality and effortless charisma to the big screen. The rumours have been circling for months, with Jonah Hill, Adam Sandler and even Emma Stone all being touted as the potential star of the biopic, but our sources tell us that Jim Carey is on the verge of being announced to play the role of the former Wimbledon champion. In this writer's opinion, Carey's experience in odd-ball comedies such as Ace Ventura and The Mask make him the perfect choice to bring to life the comedic hi-jinks of Andy Murray.
Working Title: Heploveathon
Sure she was Olympic world champion and British record holder, but could Jessica Ennis-Hill ever really be happy without a man in her life, and children to boot? That's the story behind 2017's laugh out loud romantic comedy, starring Furious 7 and Game of Thrones star Nathalie Emmanuel as the sportswoman desperate to fulfil her empty record-breaking life, before her biological clock starts clicking. Deviating slightly from the truth, Colin Firth is set to star as Ennis-Hill's affable and hilariously posh trainer, who finds love and redemption when he starts to get to know the Olympian better after the death of his wife. John Madden (Shakespeare in Love, The Best Exotic Marigold Hotel) has began shooting on a script devised by Nora Ephron, the genius behind such classics as When Harry Met Sally, and Bewitched.
Working Title: Interslipper  
Christopher Nolan is well known for his head-scratching and awe-inspiring science fiction movies, and having reportedly cancelled his forthcoming World War Two drama, he looks set to be reunited with the brains behind his 2014 hit Interstellar Kip Thorne to explain the mind-bending physics that led to Steven Gerrard's infamous slip at home against Chelsea in 2014. How could a simple loss of friction, result in such wide-spread changes that undermined the great "it's our year" prophecy so revered by natives to the Merseyside city? With a reported 3 hour 20 minute run time, Nolan and Thorne will attempt to explain with pain-staking and scientifically accurate detail, how one man managed to so royally fuck up one team's only chance of success. The film reunites Nolan and Mad Max star Tom Hardy, as he undertakes what is perhaps his most challenging role to date – the infinitely complex former England and Liverpool captain, Steven Gerrard.
Working Title: Around the World in 71 days, 14 hours, 18 minutes 33 seconds
In late 2004 and early 2005 Ellen MacArthur won the hearts of a nation as she raced her way around the world, breaking the solo record for circumnavigating the globe by over 32 hours. She demonstrated unimaginable strength and resolve to accomplish her feat – and who better to bring this story to life than 4-time Academy Award winning Director Alejandro González Iñárritu. Bringing together two techniques that brought success to his two previous outings, Birdman and The Revenant, Iñárritu is set to film the record breaking attempt in a single unbroken shot, filmed on board a boat actually circumnavigating the globe. Rumours have already begun circling about a 72 day long Director's Cut that may be shown in special screenings organised by Shia LaBeouf. The film stars 66 year-old Meryl Streep proving she really can play anybody, as she takes on the role of the 28 year-old MacArthur. Allegedly sticking to the director's refusal to use any of the sorts of the CGI trickery that saw Michael Douglas rewind the clock 30 years in 2015's Ant-Man, Streep is reportedly relying solely on drinking the blood of new-born children. Good going, Meryl!
Working Title: '66
After the critical disaster of Batman v Superman Zack Snyder looks set to abandon the comic book genre and bring his special effects-laden magic to the one topic perhaps more fanciful than laser-eyed Gods from outer-space: success for England in men's football. Snyder has apparently guaranteed the rights to adapt the story of the 1966 World Cup winning team – with Roberto Orci (Transformers, The Amazing Spider-Man 2) reportedly being drafted in to write a sensationalised account of the legendary tale. Reports suggest Tom Felton (Harry Potter) will play a youthful Bobby Charlton, assasinated by a secret Nazi organisation to help West Germany win the World Cup, before being brought back to life by a mad scientist who defects from the Soviet Union, and lead his team to victory on their home soil.  Movies attempting to bring to life matches in Britain's most popular sport have been notoriously difficult to get right in the past as the directors of the Goal trilogy will be sure to testify. However, no-one's going to be complaining when a CGI Jimmy Greaves blasts a ball straight at the audience, in eyeball exploding IMAX 3-D.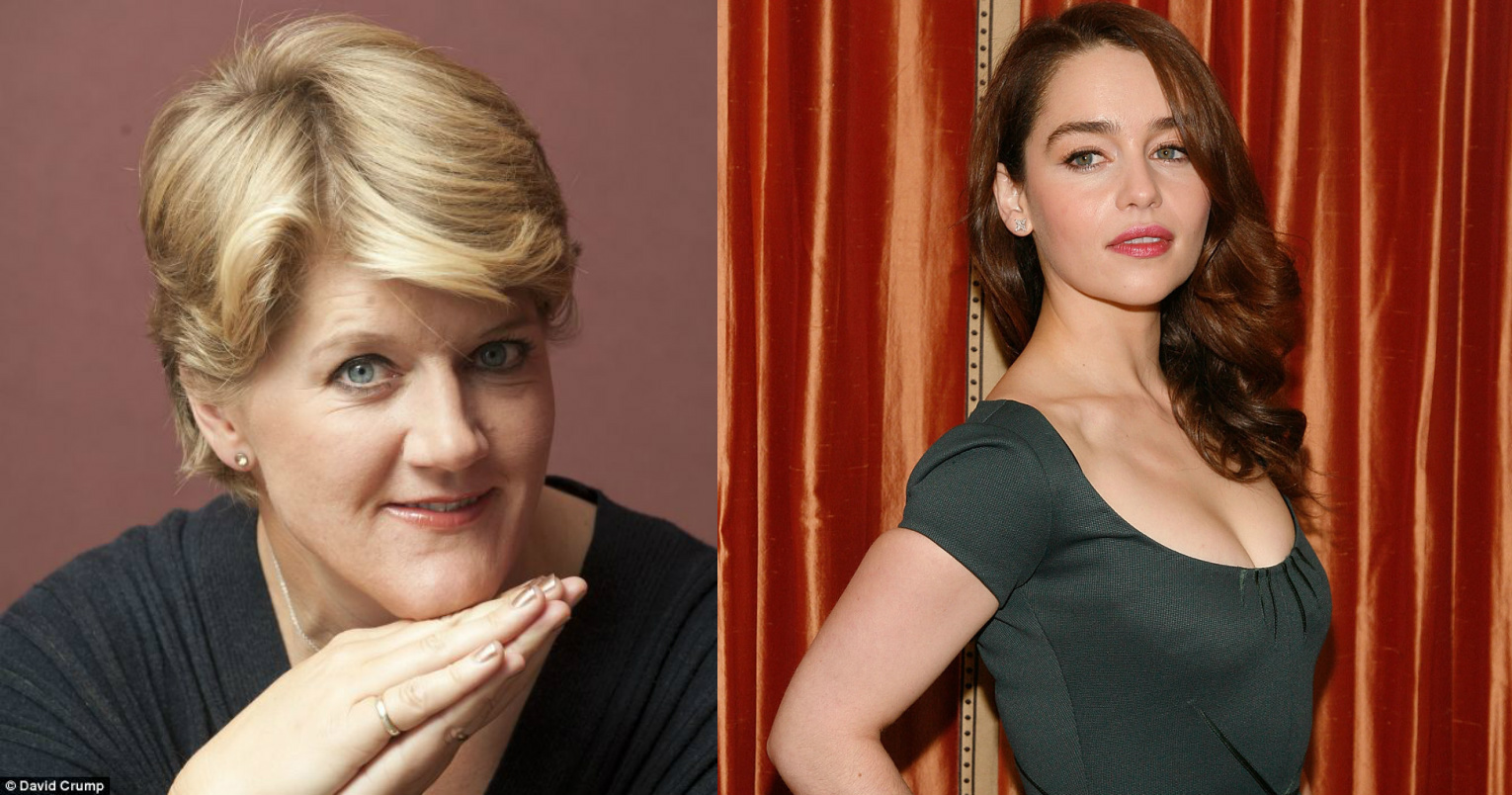 Working Title: El Baldo
Most know her as the charismatic presenter of the BBC's coverage of the Olympics, and a series of other sporting shows, but did you know Clare Balding was actually an infamous drug lord before she got involved with television? Martin Scorsese claims to have spent the past 5 years investigating her sordid past, and intends to bring these shocking allegations to life in his typically-violent new film, including all the details of an alleged BBC cover-up that enabled her to become one of the UK's best loved presenters. The film will document the time in which Balding masqueraded as a jockey, while surreptitiously running the UK's largest drugs operation. Emelia Clarke, Giancarlo Esposito, and Sir Michael Caine have all signed on to appear in what some are already calling the most controversial film of the century. Sources suggest Balding escaped prison on over 30 alleged offences, including murder, drug dealing, and corruption, in a conspiracy that may lead all the way to  former Prime Minister Tony Blair. Balding, who supposedly ran her operations under the pseudonym El Baldo, has refused to comment on the allegations.
Working Title: The Man Who Could Ran Faster Than Other Men When Running a Certain Distance
It was one of the highlights of the 2012 Olympic Games: cheering Mo Farah as he stormed around the track to take Gold for Great Britain in both the 5000m and the 10,000m. Now finally filmgoers are being given the opportunity to see the story behind the double Olympic, World, and European champion. Steven Spielberg is set to direct the picture, reuniting with the Coen brothers who have been developing a script in conjunction with Farah himself. Curiously, Spielberg has chosen Chris Pratt to play the Somalia born champion. Pratt has certainly been getting into character – videos circulating on the internet show the Guardians of the Galaxy star racing past bemused onlookers shouting "I'm going for Gold", knocking over pensioners and young children in his quest for imagined glory. What commitment! Is this the film that will finally win Pratt his well deserved Oscar, after sensational performances in Jurassic World and The Lego Movie? Only time will tell, but I certainly wouldn't bet against him.