Food for thought, food for sport and food for your skin
632 total views
It's a well established fact that doing exercise is good for your body and mind, and we're bombarded by reminders of this from every magazine and Instagram 'fitspo' account that we come across. Yet while the hours spent in the pool and on the treadmill are working wonders on your health, the likelihood is they're causing havoc with your hair and skin. The chlorine can cause dryness and inflammation on your skin, as well as damage to your hair, while spending hours training outside with no suncream (because who uses suncream in Lancaster…?) can result in UV damage and, you've guessed it, more inflammation and dryness.
We've created a handy list of natural ingredients to help solve these skin and hair nightmares!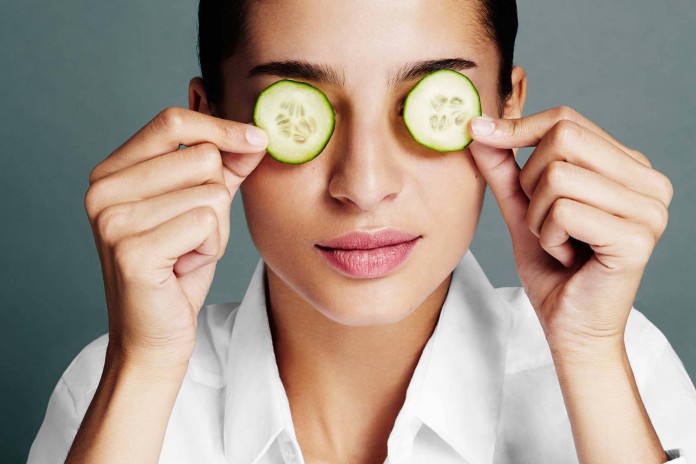 Swimming:
This sport is one of the best ways to exercise every muscle in the body and improve cardio, as well as being a fun way to exercise in warmer climates. The chlorine, however, can cause dryness and damage in your hair, especially if you train frequently.
One of the best ingredients to combat this effect is honey. A natural humectant (meaning it draws in moisture to the medulla of the hair and keeps it there), honey helps to provide a protective barrier between your hair and the chemicals in the water, as well as creating a natural shine.
Protein rich ingredients, such as eggs (free range, of course) also help to feed the hair, protecting its structure. Imagine a strand of hair as a lot of interlocking scales. When these scales stand on edge and have gaps between them, all the goodness from the inside is lost and damaging chemicals are allowed in. However, when the scales lie flat, the damaging chemicals cannot enter and a more reflective surface is created, promoting shine. Honey allows the scale-like cuticle to lie flat and the protein rich eggs reinforce the structure, meaning no damage can be caused.
Increased exposure to chlorine can also sap all brightness and moisture from your skin. A good moisturiser is always the remedy for this issue. No matter what your skin type – even if you consider your skin to be oily and spot prone – you should always moisturise your skin, allowing it to balance and breathe effectively.
Rose is an amazing ingredient to help combat redness, its anti-inflammatory properties will help problem areas, and prolonged usage will also help to reduce the appearance of scars, as rose helps the skin to heal and knit itself back together.
Outdoor activities:
Even in England, where the sun shines very rarely, we are still exposed to UV light through the cloud cover, which can cause premature aging. Using a low SPF moisturiser (factor 10-15) at all times of the year is highly recommended to prevent age spots, fine lines and, in extreme circumstances, skin cancer in the future.
If you frequently take part in activities that see you getting muddy or dirty, a good cleanser is recommended to help clear your pores of dirt and prevent spots. Muds or clays (particularly rhassoul mud and kaolin) help draw out impurities and bacteria from the pore and restore balance to the skin.
Snow Sports:
Once again, your skin's enemies, inflammation and dryness, can be caused by exposure to the cold weather and windburn. While the benefits of using olive oil in cooking are well known, you may be sceptical about introducing it into your skin and haircare regime, especially if you usually suffer from oiliness. However, olive oil, along with jojoba oil, is extremely similar to the natural sebum that our skin produces due to its small molecules. This means that it's a very light moisturiser and doesn't leave your skin looking shiny or greasy. It is also full of vitamin E, a vital source of nutrients to help feed your wind beaten skin.
If it's dull skin you're hoping to combat, look no further than neroli. Similar to sweet orange oil and other citrus derived ingredients, it has a slightly acidic pH meaning that the fruit enzymes can munch away at the dead skin cells which are dulling your skin, instantly brightening your complexion and helping to manage the healthy shedding of skin cells, known as desquamation. The desquamation cycle of skin cell production and shedding takes approximately 28 days, which is why it's advised to take 28 days to get used to a new skincare routine before you see a real difference. Neroli is also scientifically proven to increase serotonin production in the brain, a chemical that helps to fight depression and lift the mood.
There's no matter way to combat all your hair and skin woes than with all natural ingredients!