Premiership predictions: The reappraisal
660 total views
We're all football mystics at heart aren't we? Just some of us aren't foolish enough to commit their prophecies to print. That's what myself, editor Ollie Orton and Bailrigg FM's Head of Sport Jason Naylor attempted in August 2015. But the question is, how did we fare in attempting to predict such a topsy-turvy season?
Leicester – 1st: Chris Bickley – 20th, Ollie Orton – 17th, Jason Naylor – 18th
What Chris said: "They'll be extremely lucky to avoid playing Championship football next year."
Hmm…well congratulations must go to Ollie for being the only one of us to predict that the Foxes would stay up. In the grand scheme of things, that's hardly impressive though.
Arsenal – 2nd: CB – 4th, OO – 2nd, JN – 3rd
What Ollie said: "My head tells me that they will just fall short."
Spot on for Ollie, even if Arsenal only scraped home in second after Tottenham's capitulation.
Tottenham – 3rd: CB – 6th, OO – 5th, JN – 6th
What Jason said: "I can't see Kane being as prolific in front of goal this time around."
It did take Kane a while, but ultimately his goals resulted in Spurs almost winning the league. 3rd seems good on paper, but they really could have won the league this year.
Man City – 4th: CB – 2nd, OO – 3rd, JN – 4th
What Chris said: "Any slip-up will inevitably not go unpunished."
That pretty much sums it up. At times capable of beating anyone, but too many slip-ups resulted in the Citizens taking the final Champions League spot.
Man United – 5th: CB – 3rd, OO – 4th, JN – 2nd
What Jason said: "Anything less than a title challenge and reaching the Champions League knockout stages will be a failure."
According to that definition, this season was a catastrophe for the Red Devils. We all expected more from the most illustrious Premiership club.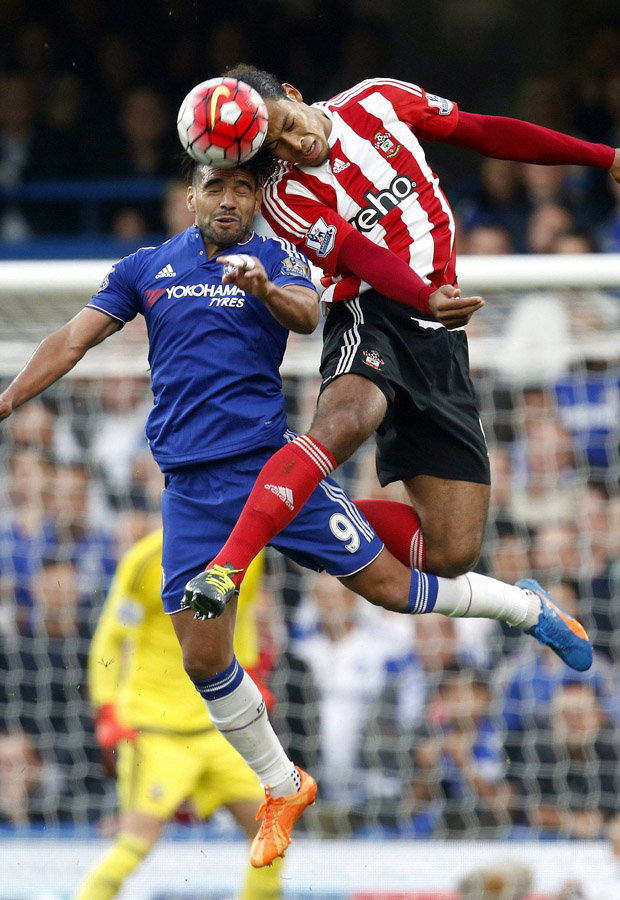 Southampton – 6th: CB – 7th, OO – 10th, JN – 7th
What Ollie said: "Uninspiring players have been brought in."
Whether all the players hit the heights they were expected is up for debate, but Virgil van Dijk was a revelation for the Saints, and a strong 2016 meant that Southampton finished an astonishing 6th. They confounded the naysayers yet again.
West Ham – 7th: CB – 15th, OO – 12th, JN – 12th
What Chris said: "Stewart Downing's departure will result in a rocky season."
I think we've established that I'm awful at this.
Liverpool – 8th: CB – 5th, OO – 6th, JN – 5th
What Ollie said: "A good start is required if Brendan Rodgers is to keep his job."
Too true, but who'd have thought that Jurgen Klopp would be leading the Kop? We all claimed Liverpool would be difficult to predict and we were generally pessimistic. Hindsight says we were optimistic.
Stoke – 9th: CB – 9th, OO – 8th, JN – 13th
What Jason said: "I expect them to struggle to reach the top half of the table."
To be fair to Jason, Stoke were horrendously inconsistent in 2015/16. They were bottom in September, but 7th in January. Could've gone either way.
Chelsea – 10th: CB – 1st, OO – 1st, JN – 1st
What Jason said: "Falcao will take some of the pressure off Diego Costa when it comes to scoring goals."
I had completely forgotten that Falcao played for Chelsea until I read that. We're all as bad as each other here, let's move on.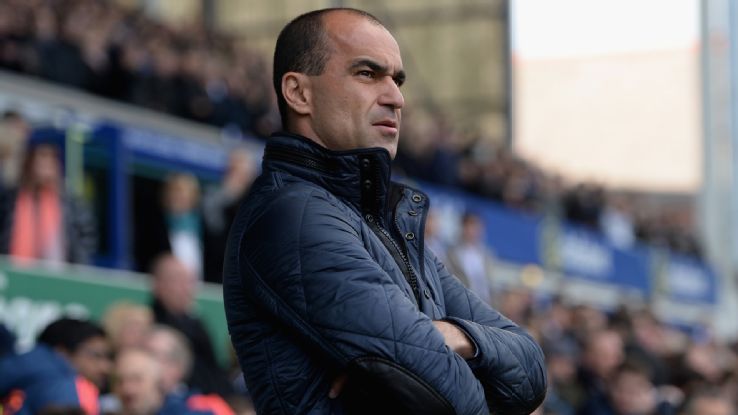 Everton – 11th: CB – 10th, OO – 7th, JN – 8th
What Jason said: "As a Wigan fan, I have seen Martinez's deficiencies first hand."
Yet Everton failed to see this until the 37th game of the season. Another year of disappointment for the Toffees, that only I managed to predict. I've never felt so accomplished.
Swansea – 12th: CB – 8th, OO – 11th, JN – 9th
What Ollie said: "Mid-table is realistic."
Well guessed, though their final position slightly hides the fact that Swansea struggled for most of this season. But myself and Jason both predicted a European challenge. Shame on us.
Watford – 13th: CB – 19th, OO – 16th, JN – 19th
What Chris said: "A lot of Championship-standard players won't help."
The Hornets surprised everyone with an incredible first half of the season, and although they dropped in 2016, 13th isn't a finish to be scoffed at. Only Ollie predicted safety.
West Brom – 14th: CB – 13th, OO – 15th, JN – 14th
What Chris said: "West Brom will be a tough team to beat, but with a substandard offensive firepower."
I think that sums up the Baggies season quite nicely. Uninspiring. Unassuming. Unremarkable.
Crystal Palace – 15th: CB – 12th, OO – 9th, JN – 10th
What Jason said: "Outside of the top four, Crystal Palace are the team I'm most excited about."
Well, for 2015, the Eagles were soaring surprisingly high, and Jason was wise. Then 2016 kicked in. It took them until April to win this calendar year, otherwise Ollie and Jason might have been right.
Bournemouth – 16th: CB – 14th, OO – 19th, JN – 20th
What Ollie said: "The hipsters' team of choice for the new season."
I really liked this analogy, even if I disagreed massively with it. And I was right, a rare occurrence amongst these predictions. I was the only one to predict safety, and Eddie Howe shrewdly managed that.
Sunderland – 17th: CB – 18th, OO – 18th, JN – 17th
What Jason said: "Expect to see more tears from Advocaat as he helps his side to survive by the skin of their teeth yet again."
Well he got the end result right, even if it was through the wrong way. Advocaat left early on, so Allardyce was the mackem hero in 2016.
Newcastle – 18th: CB – 11th, OO – 13th, JN – 15th
What Ollie said: "After the most depressing season in this fan's memory, it can only get better this year."
Hahahahahaha.
Norwich – 19th: CB – 17th, OO – 20th, JN – 16th
What Ollie said: "Don't seem to have the quality required and will likely go straight back down."
Spot on. They showed glimmers of quality at some points throughout the season, but Ollie summed it up in one sentence before it even happened. Kudos.
Aston Villa – 20th: CB – 16th, OO – 14th, JN – 11th
What Jason said: "Sherwood, Gestede, Sinclair and Richards will contribute to a really good Villa season."
The only consolation for Jason is that none of us saw such a capitulation coming from the Villains. Though I was the only one to foresee a relegation fight, it was more of a surrender than a battle.
Chris: 1 right, 4.0 positions off (average)
Ollie: 1 right, 3.6 positions off
Jason: 3 right, 4.1 positions off
So despite Jason having the worst average predictions, he did manage to somehow correctly predict 3 teams' (Man City, West Brom & Sunderland) final positions. Does that mean he wins? There's no prize, so I don't suppose it matters.