Lancaster Students and Staff Attend National Education Demonstration
668 total views
Lancaster University students and academics travelled by coach to the NUS and UCU's "United for Education" demonstration.
Beginning at Park Lane, approximately 15 members of Lancaster University marched alongside several thousand other students from as far as Scotland.
Demonstrators, including LUSU President Rhiannon Llystyn Jones and LUSU VP Activities Jack Walker, marched a 2.4 mile route to Westminster.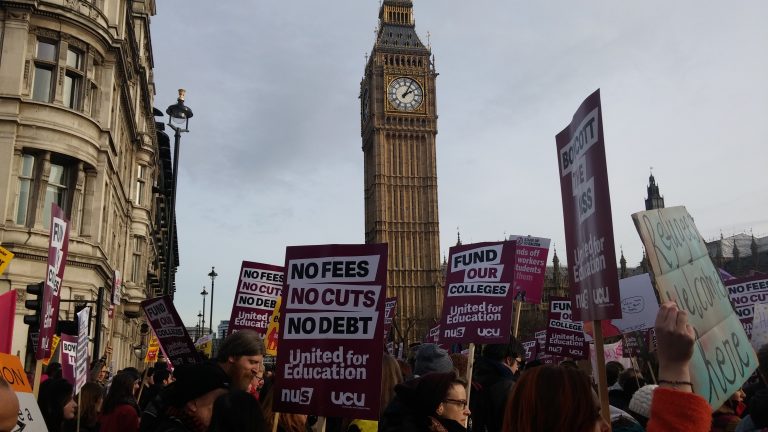 The aims of the demonstration, according to the NUs, were to ask the government to invest in colleges, write off student debt and scrap the Higher Education Bill.
NUS President Malia Bouattia claimed that over 15,000 were in attendance – although other reports have placed the attendance figure significantly lower.
LUSU President, Rhiannon Llystyn Jones, said: "Campaigning for free education is a long-standing policy of the union and something we know our members feel strongly about, so we felt it was important that were part of the National Demo."
"The march itself had an incredible atmosphere and was accessible to all. The level of diversity within the march truly emphasised our strength as a movement and how strongly students from various backgrounds feel about the various issues and challenges surrounding higher education."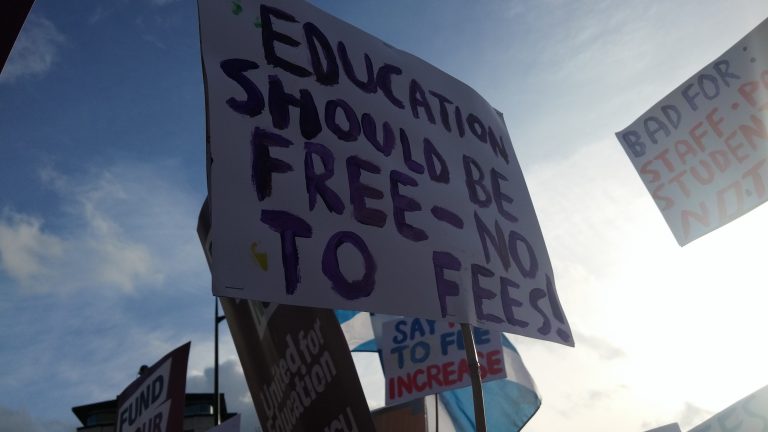 Lancaster Students present at the rally included Xeina Aveyard, Green Party candidate for the upcoming by-election for the University/Scotforth Rural Ward. She said: "I was very impressed, the atmosphere was great and everything seemed to go according to plan"
"I believe education is a right not a commodity and therefore wanted to do something about it"
However, she expressed doubts over the impact of the demonstration: "it's debatable whether it will have any impact on government decisions, I think the HE Bill could be stopped but that depends on enough people working together to actively oppose it."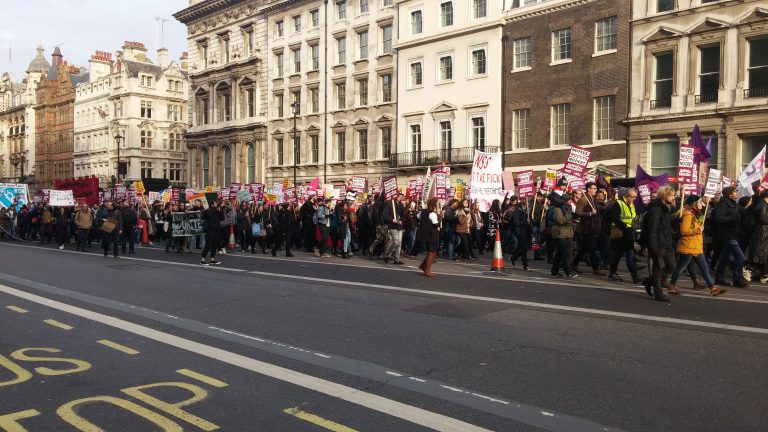 Chants on the march ranged from the basic: "What do we want? Free education!" – to the humorous: "David Cameron f*cked a pig and the students!" – to the more extreme: "I say rent hikes you say rent strikes."
On the route, demonstrators passed Big Ben, 10 Downing Street and Nelson's Column – before attending a rally at Millbank, Westminster.
Speaking at the rally was controversial NUS President Malia Bouattia, who said "we are marching today to fight for the future." She called the Higher Education Bill "a deeply risky ideologically led market experiment in further and higher education," before encouraging students to combat all forms of racism and anti-semitism.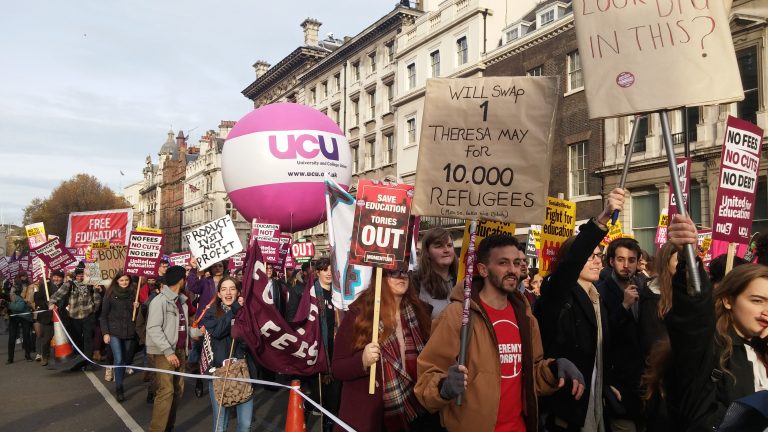 UCU General Secretary, Sally Hunt, also spoke – and told students that "we are here with you as we fight against rising fees."
"I say to all those posh boys who pretend to be men of the people: we have had enough of you."
Author and activist, Owen Jones, was one of the final speakers at the rally. He said that "a society that fails to invest in education fails to invest in its own future: it's vandalism."
"Education is a public good, not a consumer good."
According to RT News, there were no reported incidents.