Festival in Photos: The Edinburgh Festivals In Three Days
867 total views
The Edinburgh Fringe Festival: An eclectic mix of arts and culture.
Edinburgh International Festival, Edinburgh Fringe Festival, and Edinburgh International Book Festival. Not only do these three festivals all take place at the same time, if you're not careful they become pretty pricey. The upside? There is a huge range of events to take your pick from, and I want to show you how you can make the most of your time in Edinburgh and keep the costs down at the same time. This is how I did three festivals in three days, in photos.
Day 1
I arrived by 10am and spent the morning getting my bearings. I wandered through Princess Street Gardens and met a man feeding baby squirrels out of his hand which led to the first photo opportunity of the trip. Slowly meandering my way through some markets, picking up some lunch from a bakers stall on route, I headed to the International Book Festival. My first event was a workshop on Raymond Antrobus' poetry run by the wonderful Scottish Poetry Library. Not that this is a standard way to save money, but the box office did mix up my ticket, and very kindly refunded it giving me some leeway in my budget for an extra show.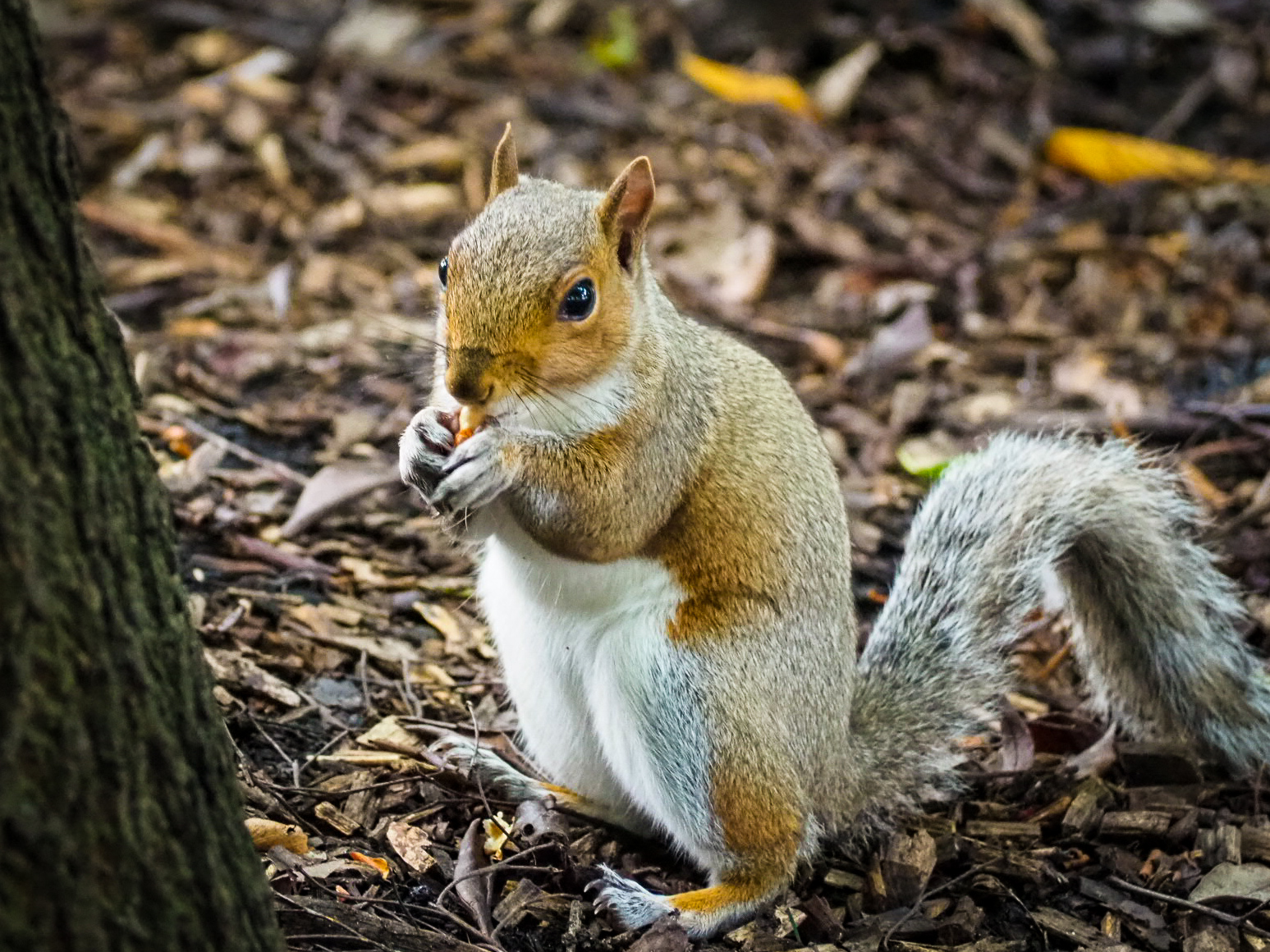 I met an independent book seller while I was there, so walked down to their shop to have a look (The Golden Hare). It was great to see an international festival engaging with local booksellers, it added to the friendly feeling of the place.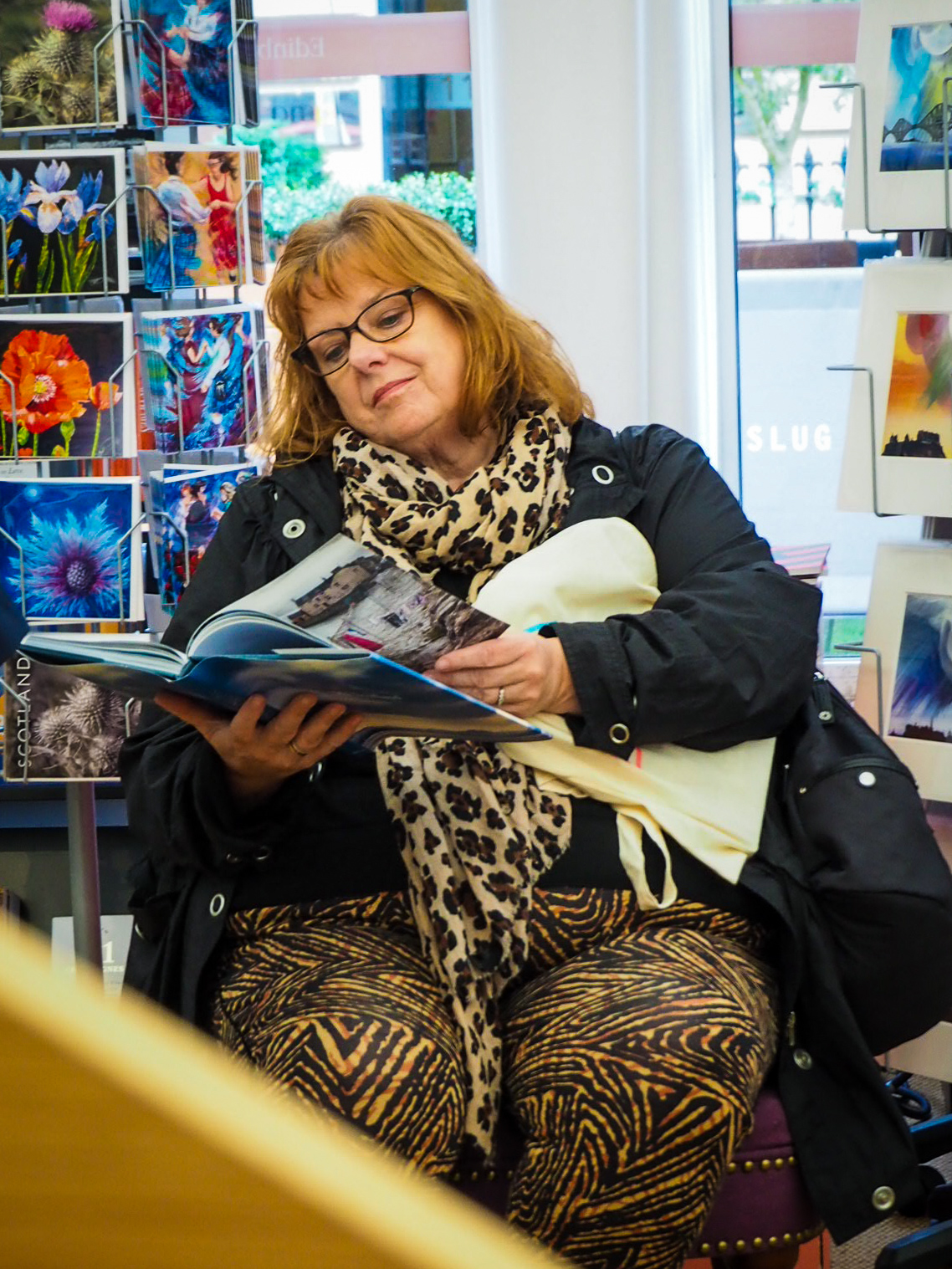 After checking in at my hostel, I headed out to grab something food before seeing Blazin' Fiddles at The Queens Hall as part of the Edinburgh International Festival. I mean, have you really been to a Scottish festival without some ceilidh dancing to a traditional folk band?
Day 2
I woke up early and headed up Arthur's Seat for some fantastic views of the city. Eating breakfast on my way, consisting of scotch pancakes and a banana that cost a huge £1.50, I stopped on my way at the Scottish Poetry Library to have a chat and a cuppa with them. It's very easy to get caught up in the festival chaos, so spending an hour in a quiet part of the city was welcome break.
Heading up to the Royal Mile, I watched some street performers for a couple of hours. There are hundreds of these across the city during the Fringe festival, they're free, and always good fun. It's a great way to participate in the Fringe and only spend what you can afford in donations to the street performers.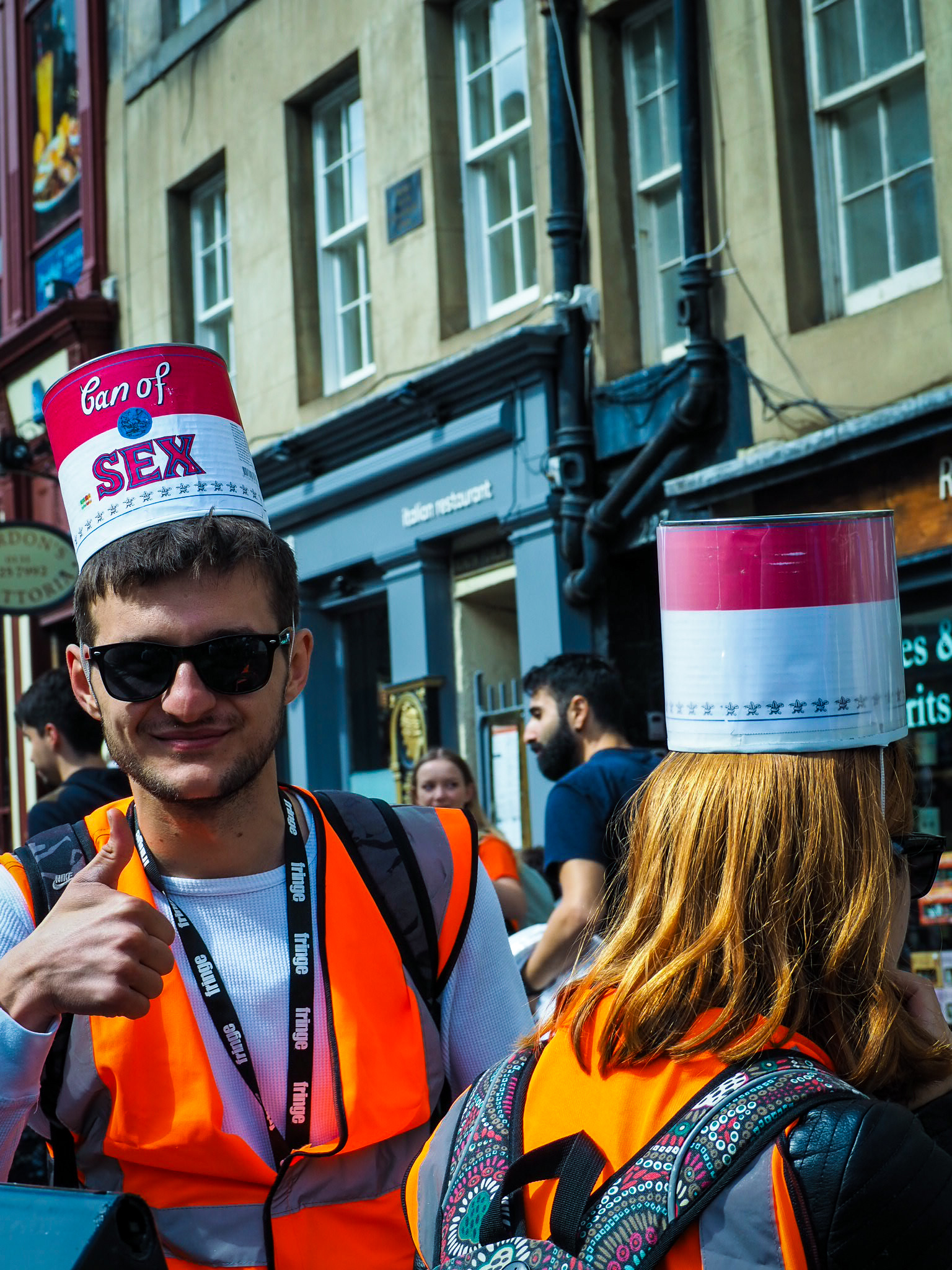 I called in at an old favourite venue called Summer Hall, which had plenty shows on and free art exhibitions in one building. None of the shows caught my eye that afternoon, so I enjoyed the free exhibitions and headed back to the hostel.
On my way, I stumbled across the Udderbelly's Circus Hub, a part of the Fringe dedicated to circus shows. While I had not planned to see another show, I was flexible, so with my extra show budget from day 1 I saw Circa: Humans. They were some extremely talented and flexible performers! (No photography allowed however).
On top of this, the hostel I stayed at had a free community dinner on that night, so I headed back to meet some other residents and enjoy some homemade food.
Day 3
I headed back to the Book Festival to see photographer Martin Parr's talk in the morning, and visit a free installation piece called 365: Stories + Music by James Robertson and Aidan O'Rourke. While I was planning to see one last show, the people sat next to me in the Martin Parr talk recommended some exhibitions. Taking them up on their suggestions, I spent the afternoon visiting the National Gallery and Portrait Gallery (also free) before heading home.
Hopefully these photos and their descriptions have given a taste of the Edinburgh Festivals and what a lively and friendly place it is. My last words of advice is to take some time to remember the bits in between at these kind of events. Often we run round trying to see all the events we can, while actually not enjoying them at all. So from dogs sat on barrels to seeing art in a gallery, take some time to look around.