What's in my Wardrobe: Olivia Kenny
1,205 total views
SCAN Fashion and Beauty sits down with our very own Associate Editor as she gives us the rundown of the key pieces in her wardrobe.
What is your favourite item in your wardrobe and why?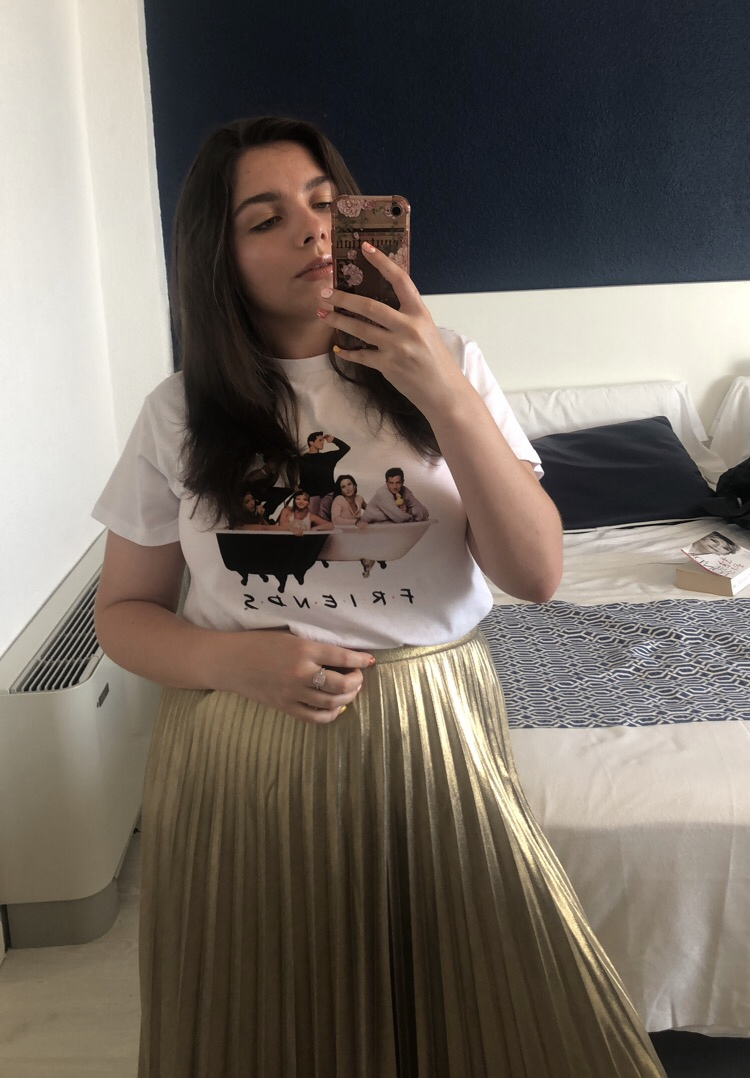 My favourite item in my wardrobe at the minute has to be my gold pleated skirt I got for summer from M&S. It was an accidental find when I went with my mum to the sale – I went in to help her find an outfit and it was me who came out with a great find! It can be dressed up or down with heels or sandals and a white t shirt. I've been wearing it a lot with an inexpensive Ariana Grande t-shirt from Primark – the colour scheme of the album matches the skirt!
What is the oldest item in your wardrobe?
I have a lot! I'm unashamed to be a clothes hoarder. I'm one of those people who finds it hard to get rid of clothes on the off chance I might want to wear a skirt I got six years ago that doesn't fit anymore. Off the top of my head, I would say it's an old concert shirt, unless we count my First Holy Communion dress from primary school which I still don't have the heart to get rid of!
What would you say is your most worn item?
That's a tough question, but I'd say it has to be the brown teddy-bear jacket I bought last year when I went to Toronto on holiday. I found it in the Canadian store 'Garage' and fell in love with it. I l lived in that coat for most of my second year at uni and I can't wait to buy another one for this winter.
What has been your biggest fashion faux pas?
Can I make a list? I wish I was joking, but I cringe so much looking back at my old pictures! Probably one of the worst was my obsession with Keds in 2013 and 2014. Taylor Swift is my favourite singer and when she released a range of them, I made it my life's mission to get as many of the pairs as I could. I wore them with everything, and I mean everything. I still haven't got rid of them though!
What will you be buying next to add to your wardrobe?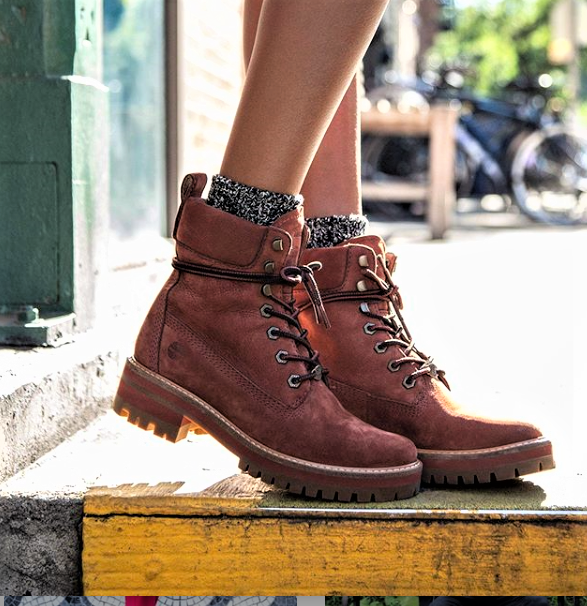 I'm looking to buy a new pair of boots for the winter. They're essential for me and I can't wait to find some that I'll over-wear this year until I'm sick of them!
Where's your favourite place to shop?
I love Pull and Bear and New Look. Lots of my favourite items are from there and they're both affordable. I'm the type of person who typically likes to shop in-store rather than online, mostly because I'm between sizes and I'd much rather try something on first before committing to it. My best exception to this rule is a pink and nude colour-block jacket I ordered from I Saw It First after I fell in love with it when Amy from Love Island wore it nearly every night while in the villa. For special occasions, I've always loved to shop in Ted Baker. Their floral prints are right up my street and their dresses are always amazing quality.

Are there any accessories you can't live without?
I love a nice bag. The two favourites that I own are a pink handbag from Kate Spade and a yellow backpack from Zara which I adore. They both brighten up any of my outfits, particularly the backpack which was both a perfect summer accessory and a necessary practical item for my girls' holiday to Amsterdam in July. I was the mum friend with the backpack holding the necessities!