PETA vs Canada Goose
1,233 total views
PETA Campus Rep, Katie Bates, held a demo in protest against Canada Goose, a large company famous for using coyote fur and goose down to manufacture their coats.
On the 17th of October in Alexandra Square, an expose occurred against Canada Goose to inform students of the relentless animal cruelty involved in making each of their high-end coats. This expose consisted of wearing coyote masks and showing interested students videos and photos of what the true costs of a Canada Goose coat are.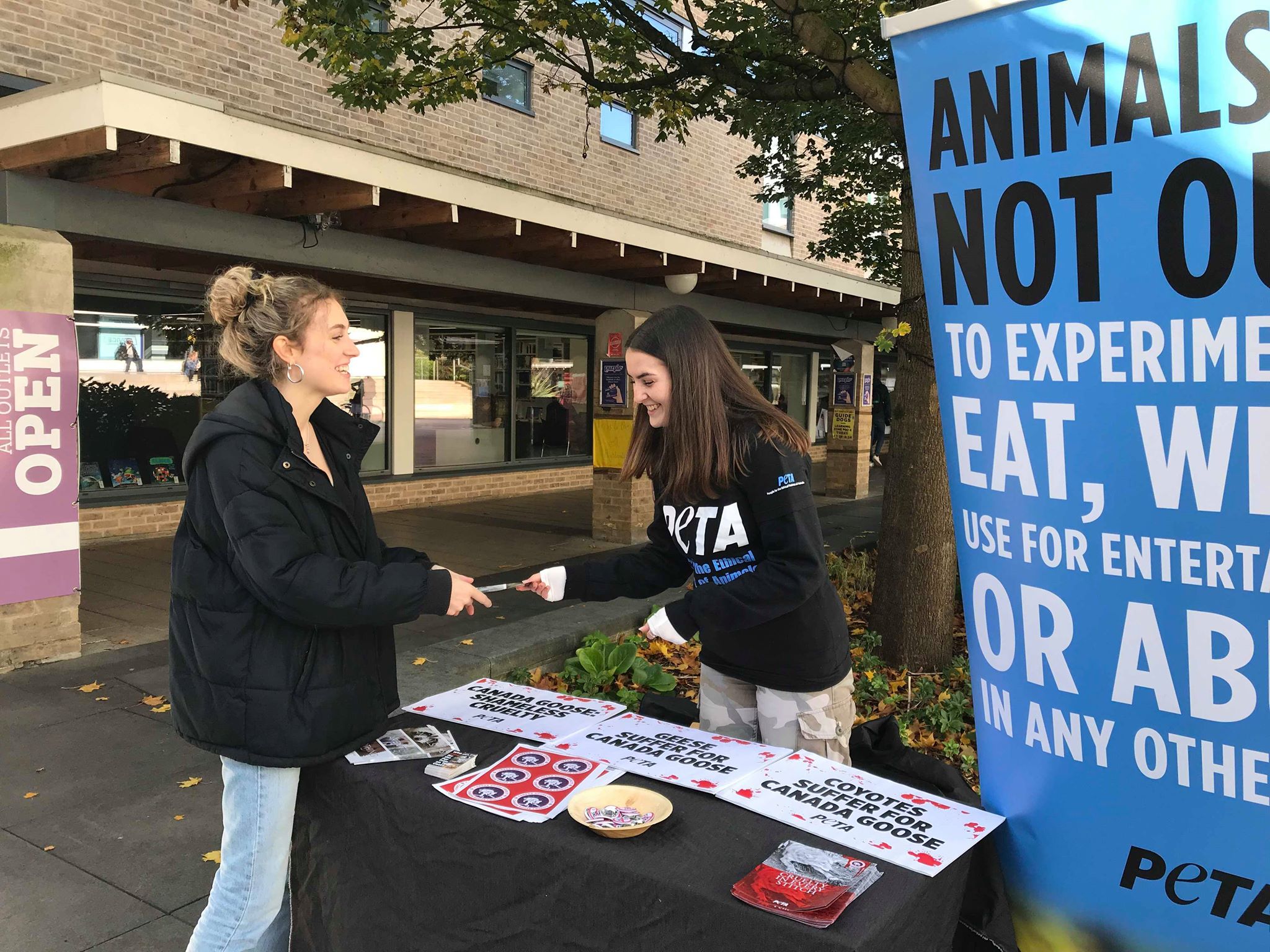 "For Canada Goose's fur-trimmed, down-stuffed jackets, sensitive animals endure immense suffering and terrifying death," says PETA campus rep Katie Bates. "With so many eco-friendly, warm, high-quality vegan fabrics available, there's simply no excuse for wearing fur or down."
Canada goose claims to source their fur ethically – reducing any unnecessary suffering, despite multiple sources and video footage confirming that their definition of 'ethical' likely doesn't hold up to most peoples. Coyotes are caught in cruel steel traps and left to suffer in agony for days on end. During this time, they risk frostbite, gangrene infection and attacks from predators all before they're inevitably killed so their skin can line the hoods for their controversial high-end jackets. Workers are also known to round up herds of panicked geese, grab them by their necks and shove them into cramped cages before they too are killed for their down. Transport for these poor geese takes approximately 5 hours in their cramped cages, where at the abattoir they watch others die before facing the same fate.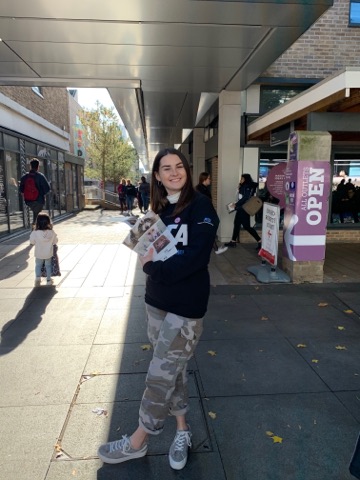 PETA urges as many people as possible to seek out alternative clothing brands, which don't exploit animals.
HoodLamb and Save the Duck are just some examples of high-quality brands, offering coats providing warmth and comfort, without the cost of endless animal suffrage. Save the Duck have even created their own vegan-friendly substitute for down called Plumtech fill. The company boasts that their filling is biodegradable as well as vegan-friendly.