(Easy) Festive Baking Ideas
641 total views
Christmas is here, so it's time for festive cheer!
As soon as the clock strikes twelve on Halloween, ghosts and ghouls become distant memories. The glimmering twinkle of Christmas lights outshines their one night of fame. People begin to replace fake spiders with candy canes, cover devils' horns with bobbly hats, and – unless you're into The Nightmare Before Christmas – any lingering spookiness evaporates.
After plenty of arguing whether it's too early (it isn't!), the house is drowning in decorations. The overloaded tree glows in the corner, and before you know it, the holly-jolliness hits the supermarkets and coats shelves in red, white and green. Then, you're drooling at all of the Christmas food. In my eyes, the food is one of the best parts about Christmas.
Of course, the beliefs and love that surround the holiday are all important, no matter how you wish to celebrate the festive season. However, great grub and over-indulging is one integral aspect of Christmastime that everyone eagerly anticipates.
Mince pies, candy canes, roast potatoes, good old Christmas pud' – heck, even the fruit cake your nan brings (that no-one touches) appears awesome! With all the food that you can't afford to buy with your student budget and the queue for Greggs' mince pies being longer than your wish-lists to Santa, it seems upsetting. Maybe you'd like to bake something, but aren't a pro, or have no ideas. We at SCAN are here to help! Here are two easy and cheap ideas to make baking Christmassy and fun!

1) DECORATE GINGERBREAD MEN!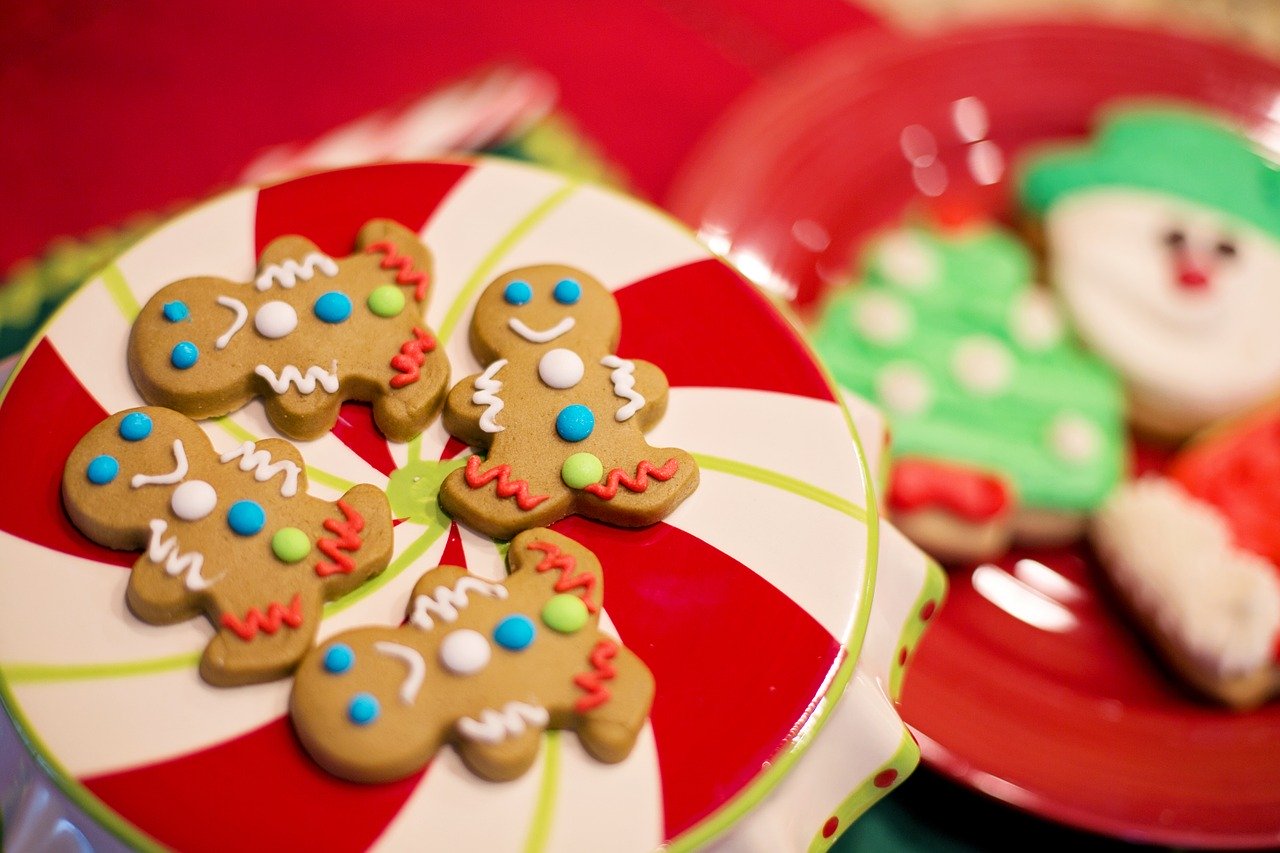 WHAT YOU WILL NEED:
Gingerbread men (these can be self-made, from a packet mix, or bought at your local supermarket)
Icing (available at your local supermarket)
Sweet toppings (smarties, jelly-tots, anything you like!)
A cheap and easy way to get into the Christmas spirit is to decorate your gingerbread men. You can either make these from scratch or get a packet mix from your local supermarket. We aren't all fit for bake-off just yet, so packet mixes are great – they're quick and easy, and you still get all the fun!
Likewise, supermarkets often have gingerbread men pre-made, or even packs of gingerbread men that come with icing! However, you wish to do it, get your gingerbread men and some icing, grab your family and friends, any sweets you want to decorate them with and go to town!

2) REINDEER CUPCAKES!
WHAT YOU WILL NEED:
Cupcakes (self-made or store-bought)
Icing (self-made or store-bought)
Pretzels
Smarties or M&M's
When I was a kid, one of my favourite things about Christmas was the school bake-sales. The evening before was spent driving my mum insane with making goodies to sell!
One of my favourites was making reindeer cupcakes! My mum would go out and buy cupcakes from the shops (she was never the best baker, bless) along with pretzels for antlers, smarties for a red nose and any sort of sweetie to make the eyes! Don't forget your icing – they need to stick!
Or, if you don't feel like eating Rudolph (talking to all my fellow vegans), you can always ice a snowflake or something.
Nice and easy! The only problem you'll run into with these ideas is wanting them all year! And, who knows? You might even be able to persuade Santa to boost your maintenance loan with these bad boys.