Trains & Taxes: Problems in North-West Public Services
1,713 total views
Lancaster Railway Station Ranked Worst For Delayed Trains
Of Britain's 2,566 rail stations, Lancaster ranks 253rd for lateness. However, when considering only the busiest 500 stations (of which Lancaster is one), it comes 1st. If you're catching a train in Lancaster, there's a 63.5% chance it will be late.
These new data were collected between January 2019 and January 2020 and come from Rotacloud, which has created a 'train lateness tool.'
Lancaster is part of The West Coast Mainline (WCML) – one of the most important rail corridors in the country which connects the major cities of London, Birmingham, Liverpool, Manchester, Edinburgh, and Glasgow.
Avanti West Coast (AWC) took over the West Coast Mainline franchise from Virgin Trains (who had operated the franchise since 1997) in December last year.
Lancaster & Fleetwood MP Cat Smith said the government "need to get a grip on things".
A spokesperson for the Rail Delivery Group said, "We know how frustrating delays can be which is why we're doing more to tackle them from spending billions on major upgrades to ease congestion to running public campaigns to reduce trespassing.
"So that passengers know the level of service they can expect, the rail industry has adopted the most rigorous to-the-minute measure of punctuality in Europe and has launched an online tool so people can check the past reliability of their specific train, not just their station."
---
Regular rail users in Lancaster don't need to be told that frequent delays blight our rail network, it is an issue I've been repeatedly raising with the Government who need to get a grip on things. Alongside overcrowding and confusing ticket prices it can make using public transport a difficult or stressful experience it doesn't need to be. As we need more people to use reliable public transport instead of private cars to address the climate emergency this should be taken more seriously by government by bringing them into public ownership and giving them proper investment for the future.

Lancaster & Fleetwood MP Cat Smith
---
Though it might seem like the inadequacies of British rail are the fault of companies like Virgin and AWC, we should ask ourselves why privatisation (brilliant in most cases) doesn't appear to be working when it comes to rail.
And while the UK government cannot cope with the idea of British railways being run by the British state, it is more than happy to have the Dutch, French, and German states run them instead. Abellio, SNCF, and Deutsche Bahn all operate trains in the UK, and all belong to the aforementioned countries' state railways.
Transport is one of the most important responsibilities of government. Punctual, clean, affordable shuttles hurry around Switzerland's Zurich, persuading even the most affluent businessman to leave their Mercedes at home. Done well, rail makes a country simple and enjoyable. It offers warm sociability impossible in four-wheeled private boxes, whose noisy roads tear up the countryside and make city-living a dirty and unpleasant experience.
Lancashire Council Tax Up 3.8%
Council tax in the Lancaster district is set to increase by 3.8%, on the whole, this year. This increase comes after a rise of almost 5% in the previous year. The 2020/21 growth is based on a 3.99% rise for Lancashire County Council, a 4.96% rise for Lancashire Police and Crime, a 1.99% increase for Lancashire Fire Authority, and a 2.2% increase for Lancaster City Council.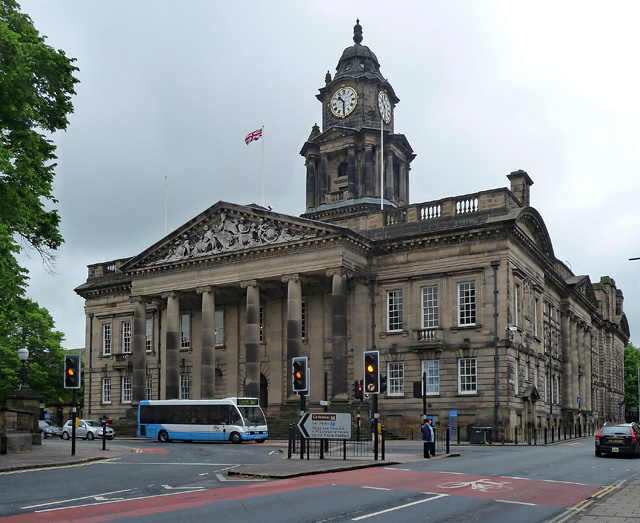 Additionally, 1.99% of the county council's tax increase is set aside for "general expenditure" (who knows what that means), while 2% has been allocated to adult social care.
The authority is now working with a group of advisors on an arrangement to upgrade the manner in which it operates, to plug a £38m subsidising hole predicted by 2023.
The tax hike equates to an additional £53 per year for the average Band D Lancashire property (from £1,844.47 in 2019/20 to £1,914.58 in 2020/21). Council leader Geoff Driver said he was increasing the tax "reluctantly" to maintain financial viability for the authority (it will mean an extra £20m per year).
Lancashire County Council receives the majority of this money (£1,400.32), while Lancaster City Council receives £231.95; Lancashire Police and Crime, £211.45; and Lancashire Fire Authority, £70.86.
Council tax pays for local services like transport and highways (there will be an additional £5m in capital spending on highway repairs, while bus services will get a £1.5m boost this year and £3m in each of the next three years). It also funds police and fire services, libraries, museums, and rubbish collection and disposal, as well as adult and children's social care. Council tax does not pay for health services.