Back Into Phase Play: Rugby Round Up
465 total views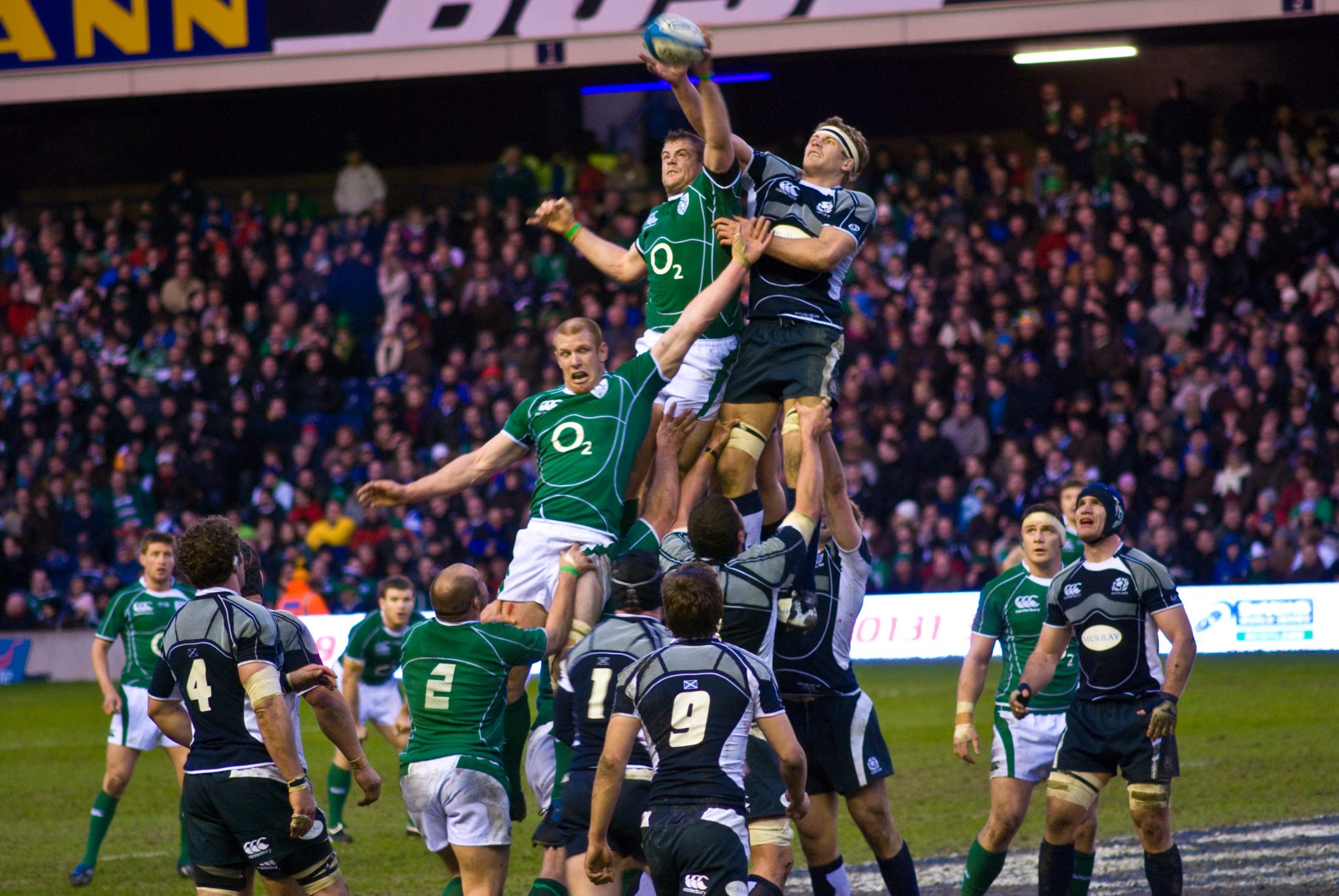 After eight painful months of waiting, international rugby was back and in full flow for Northern Hemisphere fans; the six nations finally reached a conclusion and the much-anticipated Autumn Nations Cup arrived.
Italy had a huge chance to halt an on-form Scotland who was without their primary fly-halves; Ireland fans finally got to see James Lowe feature against a dire Welsh side, and Georgia faced the first visit to Twickenham. The most anticipated game was perhaps Fiji against France, with two extremely attractive brands of rugby about to battle it out, only for there to be an untimely reminder that we're in a global pandemic, in case anybody forgot.
The weekend also nearly saw another upset on top of Argentina's incredible win over New Zealand), with Italy dominating Scotland in the first half of their clash. I'm a firm believer that Italy should not be in the six nations. It's become something of a cliché that they play like a first-tier team for 60 minutes, then blow out and lose the game, if they were to sort out their fitness they would compete. This has been going on for 20 years and today, the ball is only in play for a total of 40 minutes (if you're lucky) – with so many minutes wasted on scrums and interludes between set-piece. Italy has no excuse to drop off after 60 minutes, as they can introduce eight subs who only have to play full intensity rugby for ten minutes at most. Their only player in recent times that has had something of a composed head is Tomaso Allen (who is injured again). Despite their new fly-half, Garbisi, looking promising, he is also erratic and severely inexperienced at the professional level.
In the end, Scotland did well to haul themselves over the line; they seem to be able to bully teams in a subtle manner to either get themselves over the line or to provide a platform for their exciting backline to do so. But the main conclusion from this game is that a less pressurised tournament like the Autumn Nations Cup is perfect for Italy, as they're simply not up to Six Nation standard.
Whilst they are on different scales, Wales is also in a crisis at the moment. They are 9th in the world rankings and coming off the back of six consecutive losses. It's no wonder that new head coach Wayne Pivac is under monumental pressure. So, what is going wrong? To give Wales their dues, they have played against four teams who are all on form, but they could've quite conceivably won a world cup semi-final last year.
Wales just seems to lack pace out wide, especially when Josh Adams is absent and Pivac ignores Rees-Zammit. Despite their back row being a bright spot, it's not a back row built for turnovers – which is what the current trend is. Despite all of their current issues, their biggest problem lies in the future – their backbone is aging. Alun Wyn Jones is 35, Leigh Halfpenny and Dan Biggar are both 31, and Jonathan Davies is 32. This is a serious issue and, unless they can access whatever breeding secrets France has, the 2023 World Cup will be a rough affair.
Ireland also has issues but seems to be finding a few more solutions. For example, James Lowe and Hugo Keenan's arrivals are timely considering the form of former star man Jacob Stockdale, and they also have three of the best centres in the world. Their primary concern is fly-half, but with Jonny Sexton now injured it will be best to refrain from comment until we see how Ireland adapts. There has recently been a lot of talk about Connor Murray too, but Jamison Gibson-Park was my man of the match last weekend.
Eddie Jones has also been under sustained pressure to replace veteran Ben Youngs at scrumhalf. Dan Robson has been in scintillating form for Wasps this year, but despite his try, he was unconvincing against Georgia. His passing was lacklustre and his pacey playstyle suits Jacob Umaga, not Owen Farrell. Farrell, despite his critics, is world-class and Jones ought to build a team around him. Whilst Farrell is at ten, a more composed nine like Youngs would be a better option here and now. We mustn't write off Robson though, with Ford and Farrell as an axis, or Malins or Umaga at fly-half, England could play some of their most exciting rugby for years.
A lot of England fans are critical of England's kicking game, but I'd much rather see victories than Owen Farrell getting a 20-yard pass intercepted in his own 22, and, as seen through Jonathan Joseph, when England wear down a team and capitalise on turnovers and post-kick disorganisation, they're unstoppable. They weren't able to execute this in the World Cup Final due to lack of possession and territory, but with Jack Willis in the side, I'd be excited to see a rematch.
With regards to Georgia, I don't have much to say. They are not good enough for the Six Nations; their only perk is a strong pack, but this only rings true against lower-tier opposition – Scotland (who were dominated in the scrum by Italy) and England have both dismantled them.
There are a few things I have said that I can only hope will be proved wrong. I'd love to see a competitive Italy or Georgia, Dan Robson gel to with Farrell, Wales to get back to their best, and Ireland to potentially replace Sexton successfully. Rugby is back into phase play, so let's sit back and (fingers crossed) we can have more rounds of riveting rugby for us to feast on.