Roses Unlocked 2021: Lancaster hits bullseye with a Darts Win
392 total views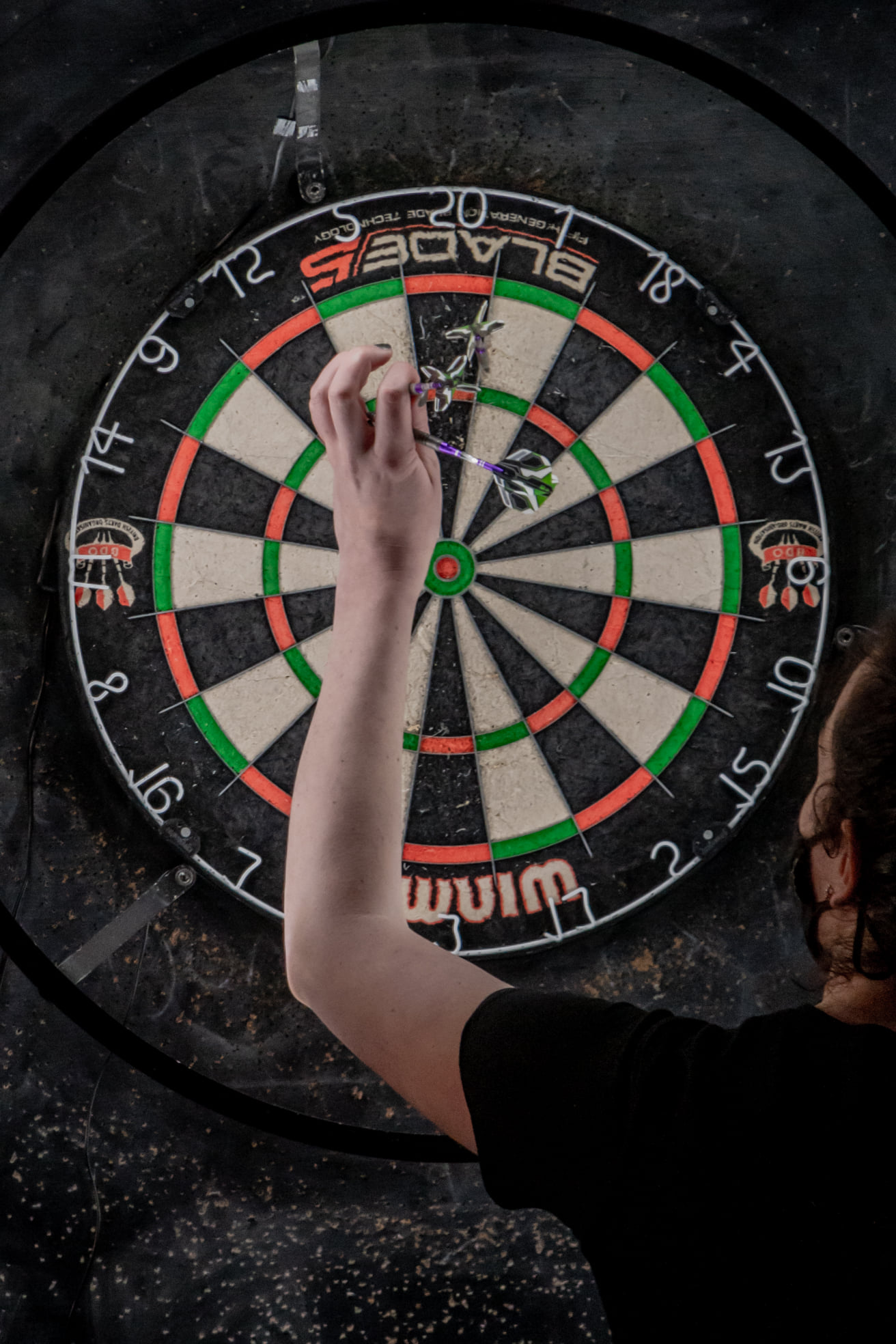 In a series of legs that lasted nearly five hours, Lancaster beat York 3-2 in the women's and 6-3 in the men's matches.
The object of the game involves players 'checking out' by getting their start score down from 501, reaching zero by throwing a double or a bullseye with their final dart. During the very first set, audiences watched on as Lancaster's Darts Co-Captain, Harriet Phipps whittled her score down to 12 then 6 then 2. Finally, she hit a double 1 and the team could be heard cheering.
Last year's darts competition was held virtually, involving anyone who happened to have a dartboard at home. Co-Captain Harriet remembers playing in her garage but this year she struck victory in County Diner, bringing Lancaster its first win of the competition.
Despite freezing Northern temperatures, the odd swarm of flies, and loudly drunk freshers traipsing across the livestream area, the darts players played on from 7PM to gone midnight. Before the women finished, they'd secured three more wins for Lancaster and lost only twice.
Lancaster's mid-competition win in Darts may not have secured Red Roses this year, but it's left the Darts club with another triumph under their belts going into the season.