Fire Near The City Centre Sees Local Shop Up In Smoke
601 total views
In the early hours of the 18th January, The Exchange Lancaster was reported to be in flames after a fire broke out leaving shop owner devastated.
According to The Exchange Lancaster, who released a post via Instagram regarding the fire at 3am this morning, the shop caught fire and fire engines were sent to the scene.
Considerable damage was shown to both the interior and exterior of the local shop, located near Common Garden Street, with the front window broken and shattered glass on the pavement.
The owner of The Exchange Lancaster commented on the incident expressing that they were "devastated" and asked customers to "please bear with me until the insurance sorts it all out."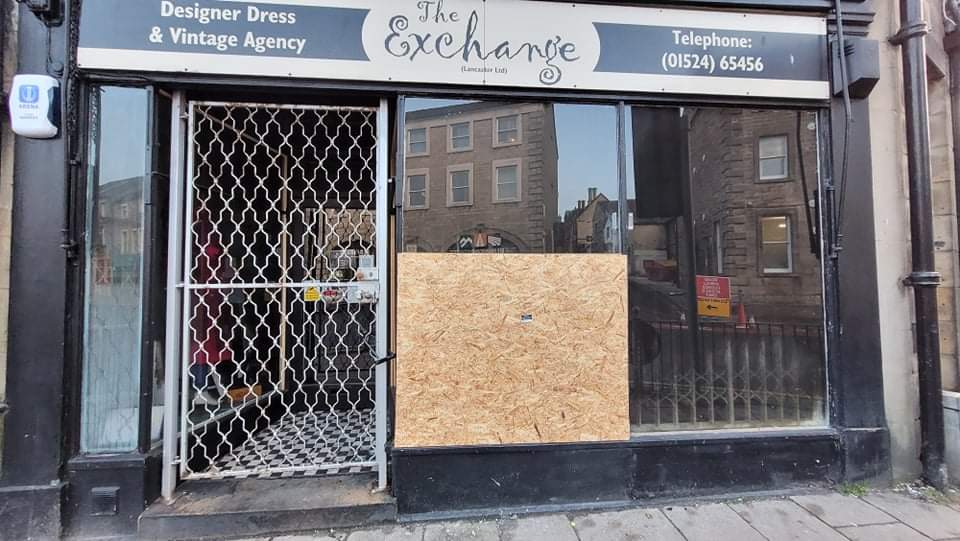 The Exchange Lancaster has already seen considerable support in response to the incident with numerous individuals leaving heartfelt messages on their post.
Lancaster based independent shops have also reached out to The Exchange offering their sympathies with local yarn shop Ethel and Em commenting, "this is devastating. So sorry to see this."
Upon reaching out to The Exchange Lancaster for further comment on the incident, it was confirmed no one was hurt and the incident occurred due to an electrical fault and not foul play.