Festival Guide 2010: Wakestock
705 total views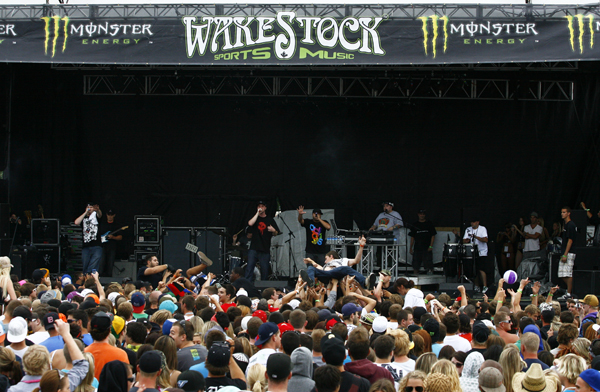 Situated in the beautiful coastal town of Abersoch, North Wales, Relentless Wakestock is Europe's largest wakeboard music festival. Combining the worlds of Wakeboarding and weekend music festivals, sea, surf, sand and sounds in an idyllic location.
Wakestock is everything I've ever wished for. Attracting the world's best Wakeboarders to compete on the festivals world famous rails in Pwllheli marina. The skills displayed have to be seen to be believed by the contests 8000 strong crowd.
Wakeboarding is a reinvention and revelation to the water-ski world. The ability and the talent of the athletes is unreal, and set against a back ground of a fantastic musical line up this festival really is one of a kind. With three stages all packed full of diverse acts there is something for everyone at this fest, from Maximo Park to Tinie Tempah to The Ting Tings and Plan B it's going to be hard to find something you don't like.
A chilled festival, with a new addition of a quiet campsite and one day camping, I'm struggling to find a reason not to attend. If you're not too keen on what's going on down on earth, look skyward for the R.A.F's amazing air show to top off the diverse entertainment. Although this is one event I cannot describe as relaxed, the sounds and vibrations certainly get the heart pumping with low flying awesome aircraft, and the amazing control of the R.A.F's pilots.
This festival is an eclectic yet blended event to keep you occupied dawn to dusk and I'm sure well into the night.