Are Fylde set for another year of sporting glory?
555 total views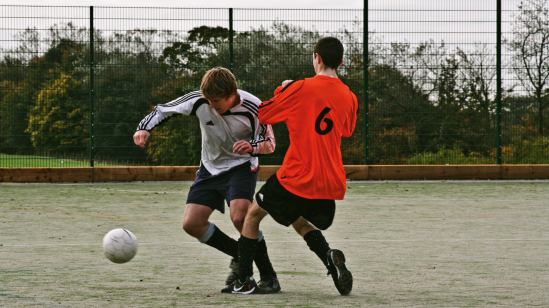 Michaelmas Term marks the start of one of the most eagerly anticipated and unpredictable inter-college sports competitions: the Carter Shield. In 2009, the underdogs triumphed as Grizedale prised the Shield away from the two Carter Shield powerhouses Fylde and Bowland.
However, the 2010 Carter Shield saw the pecking order restored with Fylde, known as 'the sporting college', coming out on top ahead of Grizedale, with Bowland and Lonsdale in third and fourth respectively. After last year's success, Fylde's 2009-10 sports rep Ste Rutter said: "I am extremely pleased and excited to have won back the Carter Shield after four years of trying, and we hope to build on this success next year,"
LUSU Vice-President for Sports, Marc Handley told SCAN, "The Carter Shield is one of the many great ways you can get involved in sport at Lancaster, with a wide array of sports to participate in. It is also a fantastic opportunity to represent your college in some of the lesser known sports whilst still having a great time and engaging in some college banter."
The first event of the year is the ever-popular dodgeball. Since the release of the well-known film, this sport and grown and grown, but here at Lancaster, we show them how it's really done. "Remember the five D's, dodge, duck, dip, dive and dodge; and get down to the sports centre to give the other colleges a message of intent for the upcoming year". In the last two years Grizedale and Bowland have won this event and it could be between these two teams again.
The second sport of the year will be volleyball, a sport that anyone can play at a reasonable level without too much practice and is a great opportunity to start gaining some points in the overall year long competition. Numerous colleges have won this event over the years showing that there is no set agenda for the sport. However Lonsdale have had a strangle hold on this sport recently, winning back to back years.
Pop lacrosse, usually in the second term, has been moved into the first term to make way for a new sport, unihoc, replacing korfball in the second term. Fylde have dominated pop lacrosse in recent years, beating Lonsdale in the final in back to back years. However with vast amounts of the Fylde team graduating last year it is unclear whether their domination of this sport will continue.
[pull name="Lee Osborne" title="Lonsdale sports representative"]I think Fylde are favourites again, however each event is crucial and I think we will be right up there this year."[/pull]
The fourth and final event of first term is the first single sex event of the year, women's football. With men's basketball taking place in the second term, this gives the ladies a chance demonstrate their footballing skills and to prove which college is best in the female footballing world.
The last event day of first term is finals day, you will see all four sports play their relevant semis and finals and it will give a great indication of who the strongest teams are.
Although there are a few colleges that are favourites for this year's competition, as has often happened in the Carter Shield, passion can triumph over ability. This will ensure another closely contested competition with a few surprises to be expected along the way. Although it is one of the most unpredictable of inter-college competitions, I will do my best to predict what will happen in this year's Carter Shield.
I strongly believe that the top three will be Bowland, Lonsdale and Fylde with Grizedale dropping down to fourth after losing a few of their Carter Shield mainstays. Bowland put up a sound effort year on year in the Carter Shield, and you can expect the same again from them again this year.
Lonsdale have improved in each of the last two years and have the majority of their key players from last year remaining and will be pushing strongly for the title. Lonsdale sports representative, Lee Osborne said, "I think Fylde are favourites again, however each event is crucial and I think we will be right up there this year."
Finally, I expect Fylde will complete the top three, with their vast resources to draw upon, whereby some of their teams, for example korfball and lacrosse in previous years have been filled with university players, leaving other colleges battling it out for second place in some events.
My prediction is that these three colleges will all be battling it out going into the final finals day next summer with not many points separating the three by the end of the final event, tug of war. If I had to go for a trifecta I would go for Fylde to win, Lonsdale second with Bowland in a close third; with Fylde following up on their fantastic year they had last year in which they won five of the 12 events.
However, any team could spring a surprise as was the case two years ago when the underdogs Grizedale won the title. I have a sneaky feeling that if anyone was to break into the Carter Shield's very own 'big four' it could be Pendle, who were the fan's favourite's last year with their fancy dress and extreme enthusiasm.
If you are interested in participating in this year's Carter Shield, either get in touch with your college sports representative or head down to the first taster session which is due to start at 12:30pm on Sunday, October 20 in the main hall of the sports centre.