Welfare woes as Chlamydia testing authorities exchange blows
610 total views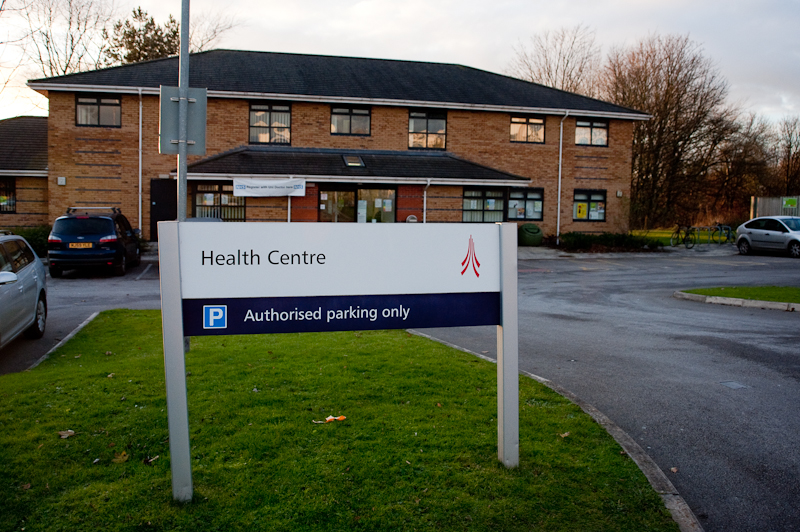 Lancaster students' sexual welfare is at the centre of a row which has pitted the local Primary Care Trust against the campus GP practice.
LUSU Vice President( Equality, Welfare and Diversity) Pete Macmillan has been forced to act as peacemaker between the Primary Care Trust (PCT) and the on campus GP practice.
The PCT, a local health care trust responsible for secondary care, had previously been responsible for some of the Chlamydia testing on campus. Until Freshers' Week last year a team from the PCT were regularly on campus to offer testing for Chlamydia. However, concerns were raised over the manner in which the team approached students and after Freshers' Week they were subsequently banned from campus.
Macmillan explained that "due to a number of student complaints about them doing the hard sell and basically forcing the test on students, LUSU and the University decided, for the protection of our students, to ban them from campus, and quite rightly so, because a lot of students were getting quite disturbed by it".
Macmillan gave a summary of how things stood between the University, LUSU and the two health bodies. "We were all [the parties involved] of the opinion that Chlamydia screening still had to happen on campus. The GP practice decided to plug that gap."
The problem lay in the pushiness of the PCT team. The GP practice, which had always maintained a soft approach to offering testing, was beginning to receive misdirected frustration from the PCT's forcefulness. "Whenever anybody came in for an appointment they would offer them the test, it'd be a simple yes or no, and if they didn't want to do it they didn't have to do it. It was just very much face to face interaction," Macmillan described.
The number of complaints were something that couldn't be ignored. Macmillan explained: "There were complaints to the Students' Union, to the University, to the GP practice (because the GP practice was still doing some Chlamydia screening when the PCT came on and they were asking people when they were making an appointment 'do you want a free Chlamydia screening test?' and that person would be like 'I've just been hassled in my college to take it, and now you're hassling me, what's going on?').
"The decision was taken that everybody needs to sit down, a well rounded approach needs to be taken."
Macmillan wasn't entirely clear who was responsible for the poor conduct last year and whether they were returning. "Last year after Freshers' Week was when the PCT team were kicked off. But they're from a different PCT from this PCT that wants to come on now, though I'm not entirely sure about that." The Primary Care Trust for any given region doesn't change, as it is a local healthcare body; the change would have been between two teams of healthcare staff within the same PCT.
Macmillan said that he had doubts, initially, about reopening discussions with the PCT. "It didn't sit well with me because they'd not gone through the University, but it was one of those things where I informed them to go through the University but they said no, we have to sit down and have a proper discussion with all parties involved which I completely agree with."
He did, however, emphasise that during the discussions over summer it had been made clear that "they were under no illusion that if the same things happened again they would be off campus permanently and we just wouldn't let them back on."
A meeting between all the parties involved is set to take place soon. "It'll be mid-December time. That's between the University, LUSU, the PCT and the GP practice, which are all the interested parties."
The GP is, however, now unwilling to provide the service if the PCT are allowed to beginning providing the service once again. "Their opinion now is 'if you bring the PCT on then they're going to Chlamydia screen then what's the point in us doing it?'". Macmillan said.
The GP was apparently favoured by Macmillan as a welfare body. "It's one of those things where the PCT has to meet targets whereas the GP practice doesn't", he said, adding "from my perspective it'd be that they're [the PCT] target driven rather than student welfare driven".
Macmillan said he didn't want to comment on whether there had been a decrease in requests at the GP practice since the PCT's actions. He said: "I wouldn't know, it'd be something for the GP practice. I mean, having spoken to the GP practice I'd imagine that with them there hasn't been that much of a difference, because they're still going about what they were doing before."
Macmillan did comment on the difference between the two bodies. "The GP practice, they're very much of the opinion that the student has to come first, as it were. Whatever the student wants to do. The student, from my eyes, wouldn't want to be harassed on the Spine, saying 'you need to wee in this little pot'," he said.
He also alluded to the effectiveness of the different authorities' test ranges, saying that the GP will perform a wide ranging test "whereas with the PCT they focus purely on Chlamydia".
Response from the Primary Care Trust, received after this article was published:
"NHS North Lancashire Provider Services were commissioned to deliver the Chlamydia screening project in April 2010, the contract was previously held by a neighbouring PCT. NHS North Lancashire PCT is committed to student welfare and focuses on a range of health issues which includes Chlamydia Screening, as part of improving sexual health.
Testing for Chlamydia is important: it is the most commonly diagnosed sexually transmitted infection in the UK and is most common in men and women under 25. If Chlamydia is not treated it can cause pain in the pelvis, infertility (not being able to get pregnant) and ectopic (tubal) pregnancy. Most people with Chlamydia infection do not have any signs or symptoms, which is why the test is important: because people often don't know they have it, Chlamydia is easily passed on from one person to another through any form of unprotected sex, including oral sex.
NHS North Lancashire PCT commission a Chlamydia screening service, to which many of the local General Practices have signed up to, the Chlamydia Screening team also provides the practices with necessary resources to conduct testing. This agreement provides a financial reward to practices who undertake Chlamydia screening and since the introduction of this agreement in mid 2010 we are pleased to say that the uptake of Chlamydia screening via General Practice has increased by more than 80% compared to 2009. This is excellent news for students' health and welfare.
Dr Frank Atherton, Medical Director, NHS North Lancashire says, " The University Health centre is one of the practices signed up to this agreement and the North Lancashire Chlamydia screening project is grateful to have the support of the University practice in helping to address this important health issue for young people.
"The Chlamydia Screening project is committed to providing a quality service and takes all complaints about the service seriously, aiming to resolve and address any issues promptly. To date NHS North Lancashire has not been in receipt of any complaints relating to the current service provider so we are concerned to hear this feedback, the North Lancashire Chlamydia Screening project has excellent working relationships with students and teachers at various schools, colleges and Universities in the area so I would urge the university to contact the PCT directly with their feedback."
The North Lancashire Chlamydia screening team is part of the Sexual Health Service and is able to provide information on a range of services available in the area. Chlamydia testing is available at most GP practices in North Lancashire and also takes place at various other venues such as contraceptive clinics. Postal testing packs will also be available for collection from the LUSU. Individuals are also able to access a postal testing kit by texting BEST to 82540, calling 01524 518966 or visiting www.best2know.co.uk"