Berlin for £139.50
453 total views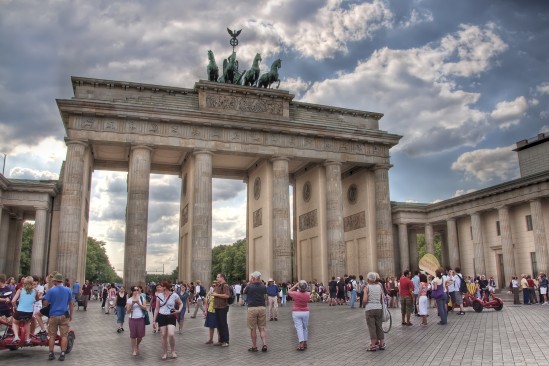 Berlin is easily one of the most beautiful cities that Europe has to offer and you will never be short of something to do. Take a few steps of the tourist track and find yourself in the heart of German culture and tradition.
[info]
The Breakdown
Flights
£96
Transfers
Under £20
Accommodation
£14 per person for two nights
Public transit
£9.50 for three days
Total
£139.50
[/info]
Getting there
If you are flexible on your dates and willing to travel on week days, you can get a return flight to Berlin from Liverpool airport to Berlin Schoenefeld for around £96 (based on a booking made 2 months in advance). If you wish to travel on weekend flights can increase to £130. It will cost you around £10 to get to Liverpool from Lancaster on the train with a railcard. Once there you can catch the bus straight to the airport. In Berlin you can get a regular train from the airport into the city centre.
Accommodation
If you are looking for cheap accommodation in Berlin you can stay in a reasonable hostel (with a 7.5 Hotels.com rating) for as little as £7 per night if you book in advance. If you don't mind staying outside of the city centre you can book a hotel for £25 a night (for a single room). One slightly closer to the centre could be around £32 a night for a single room.
Getting around
A day ticket on the Berlin metro will set you back just 6.50 Euros and can be used until 3am the next morning. The metro is the easiest way to journey around Berlin with stations at nearly all of the major landmarks, tickets can be purchased in the station. Those of us who don't speak German will be pleased to know that English is an option on the ticket machines.
What to do there
The Brandenburg gate by night is a must, as stunning and beautiful as it is by day it cannot be compared to its striking night time image. Against the night sky the Quadriga (a roman cart drawn by 4 horses) is illuminated, carrying victory and her olive branch as a symbol of peace. The olive branch was replaced with an iron cross when it was returned to Berlin after Napoleon seized the Quadriga in 1806. The Brandenburg gate is the last remaining gate out of a series of 18, one of the most influential monuments in Europe it has survived, Napoleon, WW2 and the collapse of the Berlin wall.
Another of Berlin's significant landmarks is the Reichstag. If you are travelling to Berlin in peak season be sure to get to the Reichstag early if you would like to go inside as queues can be quite long. The glass dome on the roof of the Reichstag is open to visitors between 8am and midnight (last entry 10pm), as well as the dome you can visit the rooftop terrace and the rooftop restaurant. If you would like a tour of the building it is requested that you book in advance as spaces are limited. Even if you do not wish to go inside, the Reichstag is a landmark that must be seen and be sure to get a picture standing on those famous steps.
Find some time to take a look at the Berlin wall memorial, pieces of the wall still stand in place and tell a tale of Berlin's recent history. Pictures and stories depict how families, friends and neighbours were torn apart, along with the heartbreaking accounts of some that tried to make a break for freedom.
Top tips
Be sure to sample the local cuisine, this means sausages and beer.
Try to get a metro map before your visit. Some of the lines can be a little confusing.
Try the ice cream, seriously, it could rival the Italians'!