Please sir, I don't want any more
577 total views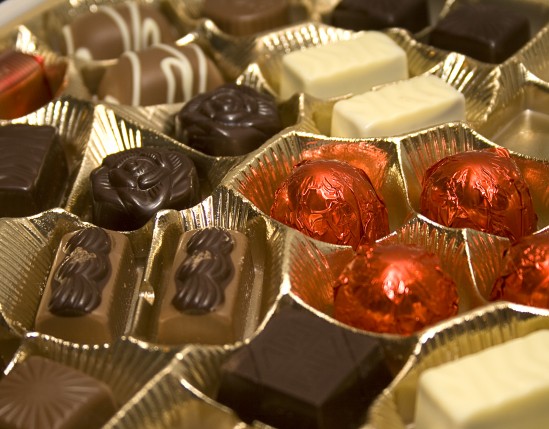 Christmas and New Year have come and gone, and for many of us, so have the selection boxes. Passed are the days where a Terry's chocolate orange ticked off one of our five a day and Christmas puddings happily fulfilled our fruit quota for the week. Sadly, normality has returned, but how do we even begin to start taming our eating habits? How do we turn a diet sustained by Vienetta into one where mince is eaten in Bolognese and not as a sweet treat inside a festive pie?
Indulgence is often kick started by someone waving an open box of biscuits in your face and sadly, at the sight of the chocolate fingers, you're helpless. But with Lent Term a few weeks away it's time to start tearing ourselves away from Fox's luxury selection and towards the dry pasta and cereal. As a student we fend for ourselves in the food department.
Funds permitting, we can experiment with stir fry's, dial a dominoes or even crack out a Sunday roast. So why is it that at Christmas most of the Nigella's and Jamie's amongst us succumb to convenience, letting Mums, Dads and  Grandparents serve up the parsnips instead? Getting back into cooking and planning your own meals will help you realise exactly what and how much you're eating, helping you avoid those greedy moments where portion size seems irrelevant.
It's important to remember that Christmas comes just once a year. The munching of Quality Streets, Roses, and for the odd amongst us, Twiglets, seems never ending at first. But, after a few too many days of familiar stomach cramp most of us begin to understand that just because the Curly Wurly is there, doesn't mean we have to eat it. Making realisations like this confirms we are on our way to a Christmas recovery, ignoring the pain and tucking into another Yule log takes festive indulgence past satisfaction and hurtling towards greed. When chocolate no longer appears as a novelty but as a constant it's useful to learn when to put down the matchsticks. An array of junk food, albeit interrupted by the occasional sprout, can lead to unnecessary fatigue. Think of all the assignments you'll need your energy for and crack open the bananas, your hips and your essays will look all the better for it.
Most of us will be settled back into a routine at home, maybe working or completing coursework for looming deadlines. When you have lots of busy days it can be difficult to eat sensibly, opting for convenience and practicality over quality. Try to prepare in advance, especially at lunchtime. A quick sandwich and some fruit won't just save on pennies but will counter balance likely snacking at night. Make use of those oranges that your Gran stuffed in your stocking as a joke, they're free and can finally become useful!
Ultimately in the holidays, the partial bulging of stomachs becomes unavoidable. With fridges and cupboards clearing at speed it's no wonder most of us are just about ready to calm down and forget indulgence. Maybe fruit and veg, and the occasional pot noodle will be welcomed with open arms? After all, who really likes turkey and chocolate that much anyway?